'MacGyver': Lucas Till Says Former Showrunner Would Insult His Appearance
Lucas Till has opened up about his time working on MacGyver. The X-Men actor said his time at the start of the show was very hard and accused a former producer of unacceptable behavior.
Lucas Till said Peter Lenkov made comments about his appearance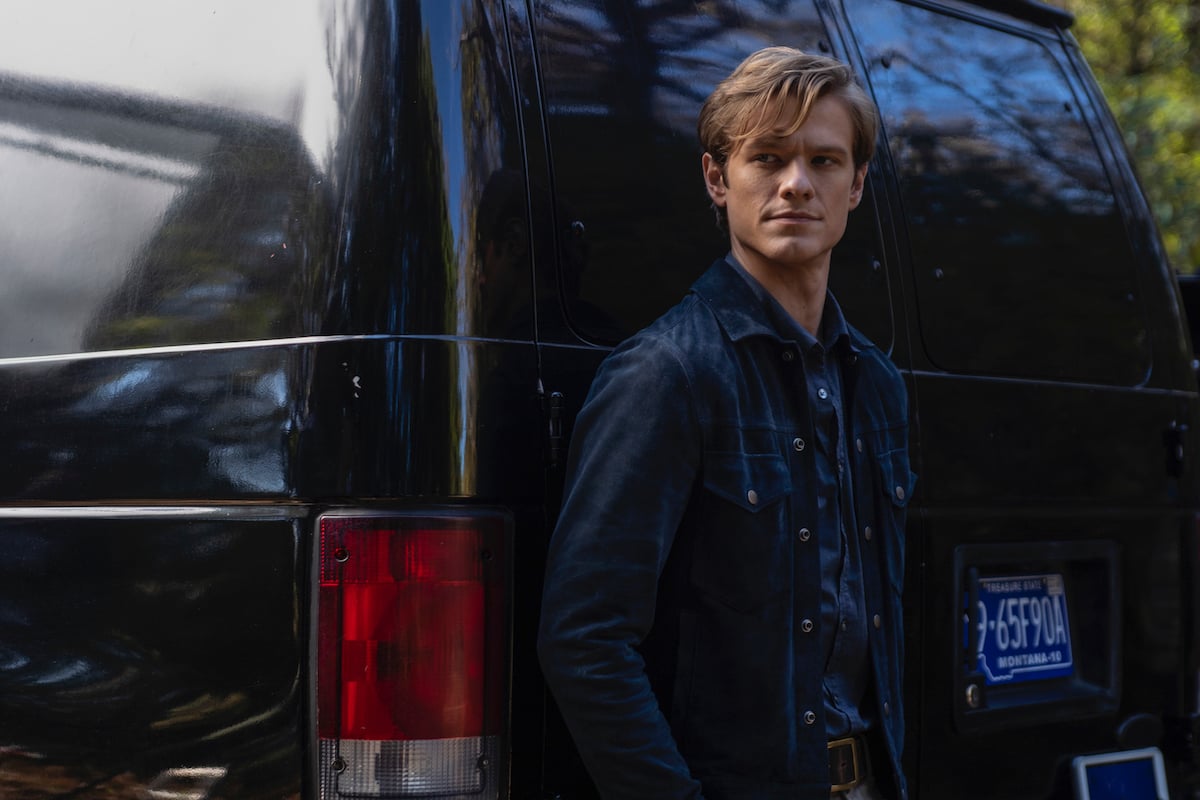 RELATED: 'MacGyver': Could George Eads' Character, Jack Dalton Return in the Future?
Till talked to Vanity Fair about working on MacGyver. He claimed showrunner Peter Lenkov made his time working on the CBS show very hard.
"I've never worked this hard in my life, and I am fine with hard work," he said. "But the way Peter treats people is just unacceptable. I was suicidal that first year on the show, because of the way he made me feel. But the way he's treated the people around me — that's just my breaking point."
Till wrote to Human Resources claiming Lenkov made comments about his appearance. Vanity Fair shared parts of the letter in their report.
There was always something about my appearance that wouldn't please him like when I was in a hospital gown and our producer…thought it was funny that [Lenkov] said my legs were 'f*cking hideous' and we can never show them again. Honestly, I found some humor in that comment as well, but you can imagine if that was a more sensitive spot that he had hit, and often did. Just like the time he screamed at [a director] 'Oh, my f*cking God! Tuck his shirt in, he looks like a little f*cking boy.' Just hire a 35 year old then.

Lucas Till's letter, Vanity Fair
Till said he struggled with maintaining "man weight" because of stress in the letter. The producer's lawyer and the studio's spokesperson responded to this.
Lenkov's lawyer responded to the report
RELATED: 'MacGyver': Who Will Replace George Eads on the Show?
Lenkov was dismissed from his position on the show in early July. The lawyer of Lenkov responded to these allegations, according to Us Weekly.
His lawyer claimed the former producer "championed" Till. "It's difficult to hear that the working environment I ran was not the working environment my colleagues deserved, and for that, I am deeply sorry," he said in a statement. "I accept responsibility for what I am hearing and am committed to doing the work that is required to do better and be better."
Fans are showing their support for Till
RELATED: 'MacGyver': Why George Eads Is Reportedly Quitting the Show
Till hasn't posted anything about the report on social media yet. His fans have showed their support for him online.
"Lucas Till has always been an amazing actor and by speaking up, he risked a lot, but showed how much of an amazing person he also is," one fan tweeted.
"You did the the right thing @lucastill by speaking up! We your fans love and support you always! Nothing but love for the rest of the @MacGyverCBS cast and crew as well! #MacGyver," another fan tweeted.
The production of season 4 of MacGyver is currently on hold due to the pandemic. It's unknown when the show will return.