Machine Gun Kelly and Travis Barker Tease New Video for 'Concert for Aliens'
Machine Gun Kelly has been rapping for most of his career, but like many other rappers, he's also starting to play around in other genres. Like many other musicians, MGK has been playing some quarantine sessions for his fans. MGK, instead of just making rap music in quarantine, actually did covers of rock songs, including …
Machine Gun Kelly has been rapping for most of his career, but like many other rappers, he's also starting to play around in other genres. Like many other musicians, MGK has been playing some quarantine sessions for his fans. MGK, instead of just making rap music in quarantine, actually did covers of rock songs, including Paramore's Misery Business. Unsurprisingly, much like the songs that MGK covered during quarantine, his next album, Tickets To My Downfall, will be a pop punk album. Here's a look at everything surrounding Machine Gun Kelly's latest album, his next music video, Concert for Aliens, as well as his relationship with Megan Fox.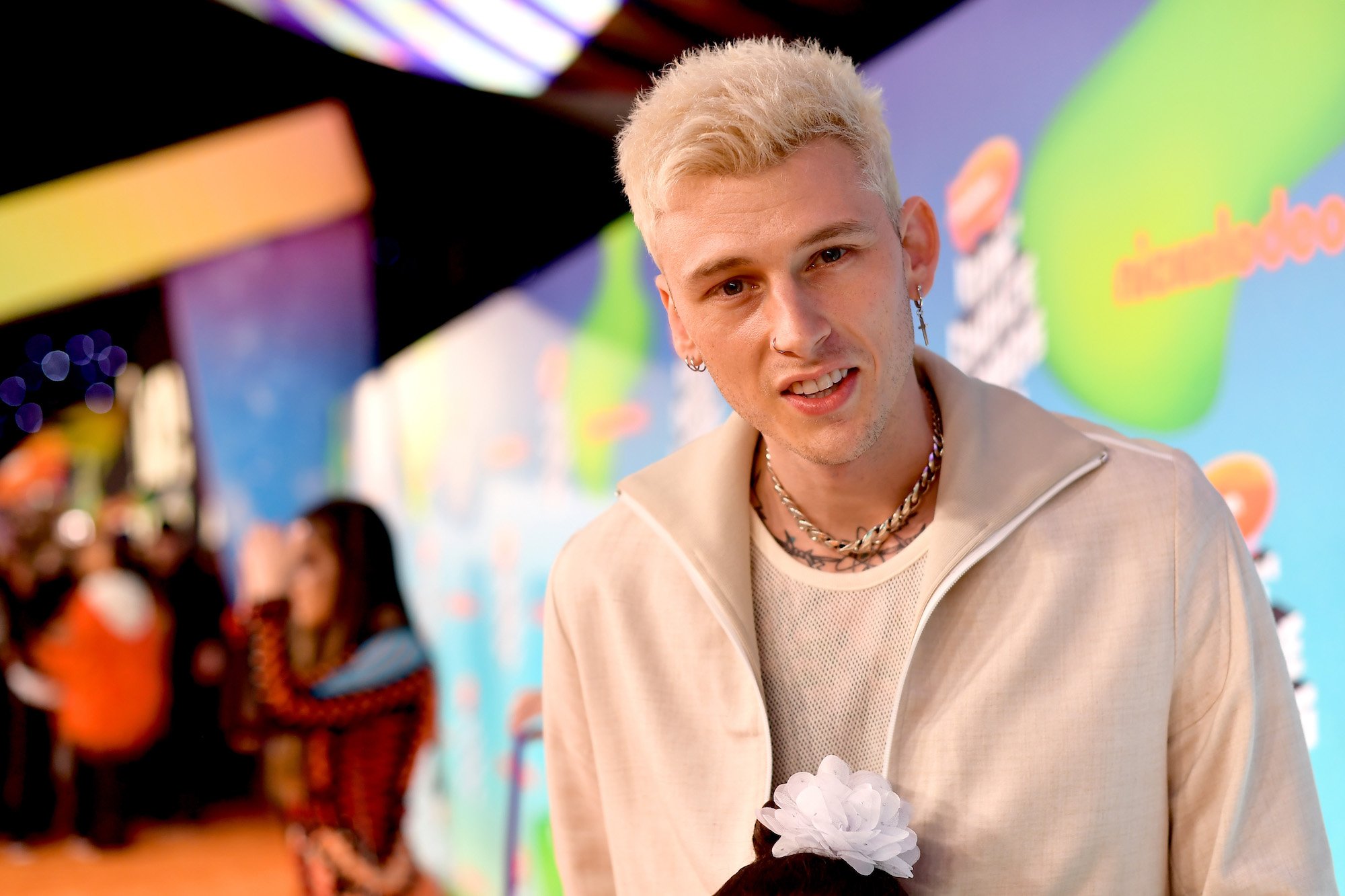 Machine Gun Kelly collabs with Travis Barker
MGK has actually been friends with Travis Barker, the drummer of Blink-182, for a while now. That said, they've only started working together on a professional level recently. For example, Barker was featured on MGK's single, I Think I'm Okay, in 2019, and the two have been collaborating ever since. More recently, they did a cover of Paramore's Misery Business, and now, the two are working on MGK's next album together. 
According to Kerrang!, Barker is more than just a collaborator with MGK, and in fact, he's actually producing Tickets To My Downfall. The two decided to do this album together not because of quarantine, however, but rather because they worked together on a song, "Bloody Valentine," in December 2019. Kerrang! said that the two were so enthusiastic about working together that they just decided to do a full album with each other.
A look at Machine Gun Kelly's 'Bloody Valentine'
After "Bloody Valentine" dropped, it was clear that the two had something special going on. Not only was the sound new for MGK, but the music video, which starred his girlfriend, Megan Fox, was also a big hit. 
Fox, who's an accomplished actor in Hollywood with a net worth of about $10 million, played a different version of herself in the video. Just like in real life, Fox's character is in love with MGK. That said, unlike in real life, in the video, Fox's character also does some more sadistic things to MGK. 
Regardless, the video was a hit and it garnered millions of views. This seems to mirror MGK and Fox's relationship, as the two seem to be very happy together. Not only are they working together, but they're also successful when all's said and done, as they have a combined net worth of about $20 million. 
Machine Gun Kelly's 'Concert for Aliens'
MGK's next music video will be for his song Concert for Aliens, and like his prior songs, he's already released a lyric video for it. Just like the lyric video, Barker will also be featured in the actual music video, as MGK posted a teaser of the music video on Instagram. In that teaser, Barker was playing on the drums while being surrounded by green screen. 
It's not known whether or not Fox will show up in Concert for Aliens, as right now the song seems tailor made for a video involving Barker and MGK. Regardless, MGK's collaboration with Barker and the resulting new pop-punk sound seems to be pretty successful. That's because, although many of his hip hop fans may not be enjoying the new sound, many of his other fans, including newer ones, do seem to be enjoying it. 
MGK's music video for Concert for Aliens will be coming soon, and the album, Tickets To My Downfall will also be coming later this year. Currently, Tickets To My Downfall is slated to be dropped on September 25, 2020.