Machine Gun Kelly Gushed Over His 'Real, Great Love' With Megan Fox During a Recent Photoshoot: 'I Just Want People to Understand This Is Real'
Machine Gun Kelly has fallen head over heels for Transformers actor Megan Fox. The duo, who have been dating for over a year, is inseparable. They claim to share a special connection that goes beyond being soul mates, saying they share a "twin flame."
The paparazzi can't get enough of the sizzling hot couple as they show up at red carpet events dressed in eccentric outfits. The famous rapper escorted Fox to a photoshoot in mid-2021. There, he couldn't stop gushing about how in love he was with the newly divorced mother of three.
How Machine Gun Kelly and Megan Fox started dating
Coming out of a 10-year marriage with 90210 alum Brian Austin Green, Fox was not looking for love. However, as fate would have it, the Hope & Faith actor made an instant connection with Kelly on the set of the 2020 film, Midnight in the Switchgrass.
InStyle reported that Fox was quick to clarify that she filed for divorce before they met. And that her newfound relationship had nothing to do with her decision to leave Green.
The couple started dating. Within a few months, the Teenage Mutant Ninja Turtles star appeared in the music video for "Bloody Valentine" with her new boyfriend. Kelly received the MTV Best Alternative Video Music Award for the video. Later that year, Fox appeared in another music video for Kelly, titled "Drunk Face."
Committed to each other on a 'different level' 
During the InStyle photoshoot, the famous rapper was not shy about his affections for Fox. The two shared several intimate stolen moments, dancing quietly in the corner. The interviewer found their behavior to be "undeniably sweet."
When Kelly was asked what Fox is like, he replied, "She's like the earth." He explained, "When it's summer, it's the hottest summer. When it's winter, it's the most amazing chill. In the fall and spring, it's a beautiful transition."
Colson Baker, who according to IMDB received his stage name because of his "rapid-fire lyrical flow," said Fox is "unlike any person I have ever met in my life."
The accomplished continued to discuss their connection. "I just want people to understand this is real," he said. "I don't think people get the opportunity to believe in real, great love, and that's what we have together."
As the pair continued to flirtatiously interact, Kelly admitted their commitment to one another is on a "different level."
What the future holds for Megan Fox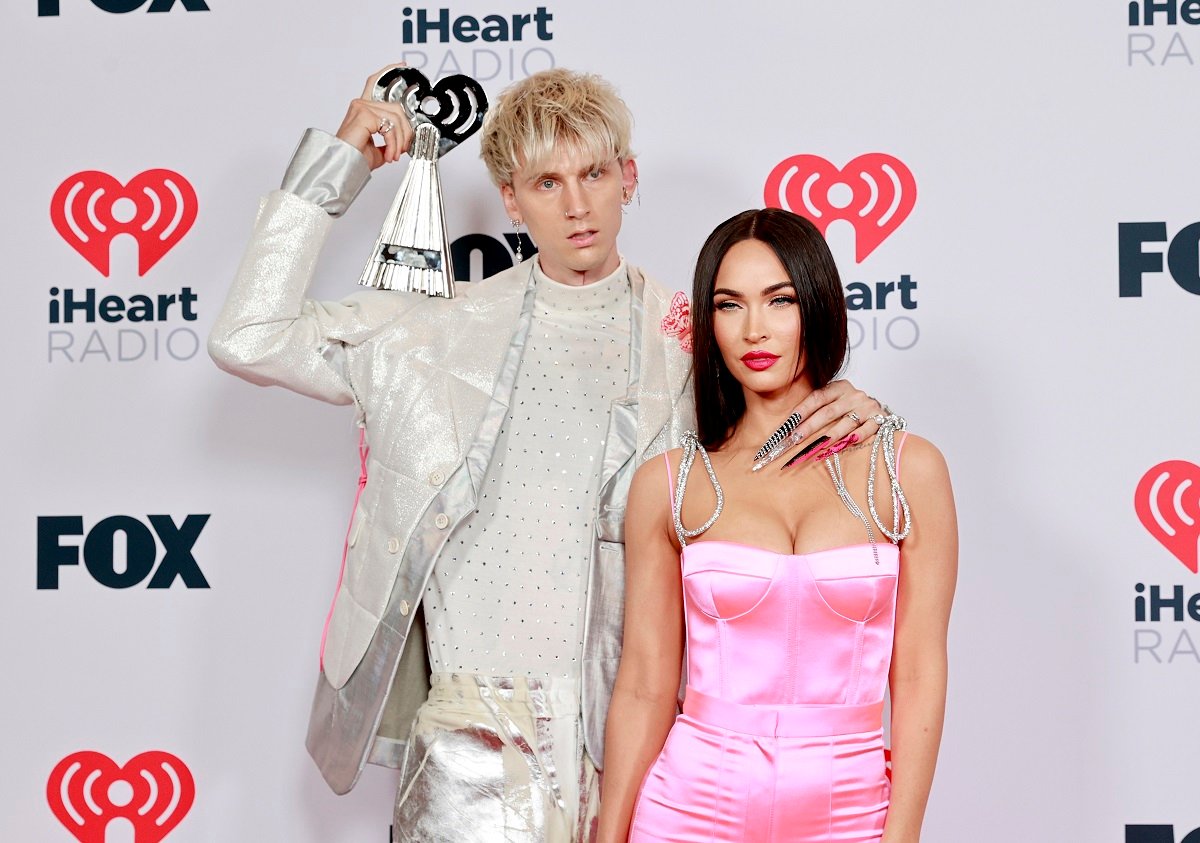 In addition to working on music videos with Kelly, the New Girl actor has several new projects in the works. Freshly divorced and emerging from a decade of being misunderstood, Fox is ready to overcome her past, retake her power, and start over.
She recently starred in the horror film Tlil Death. Fox expressed the need to be seen as "a real adult, not just the girl everyone remembers playing a mean teen in movies with the Olsen twins and Lindsay Lohan."
She will also be starring in The Expendables 4 and the film Aurora, both of which are in pre-production. The ambitious actor told InStyle, "I won't lie, I do want to find a Marvel or a DC character that I've always wanted to play, and do one of those."
As for her relationship goals? Fox plans to build a future with the love of her life as she raises her three young children and rebuilds her career.