Machine Gun Kelly Had a Wild Night at the VMAs
MTV's Video Music Awards is an exciting occasion for attendees and viewers. But Machine Gun Kelly seemed to have an exceptionally hectic night at the star-studded event.
Here's everything that happened to Kelly at the awards show. It's hard to believe that it all took place in just one night.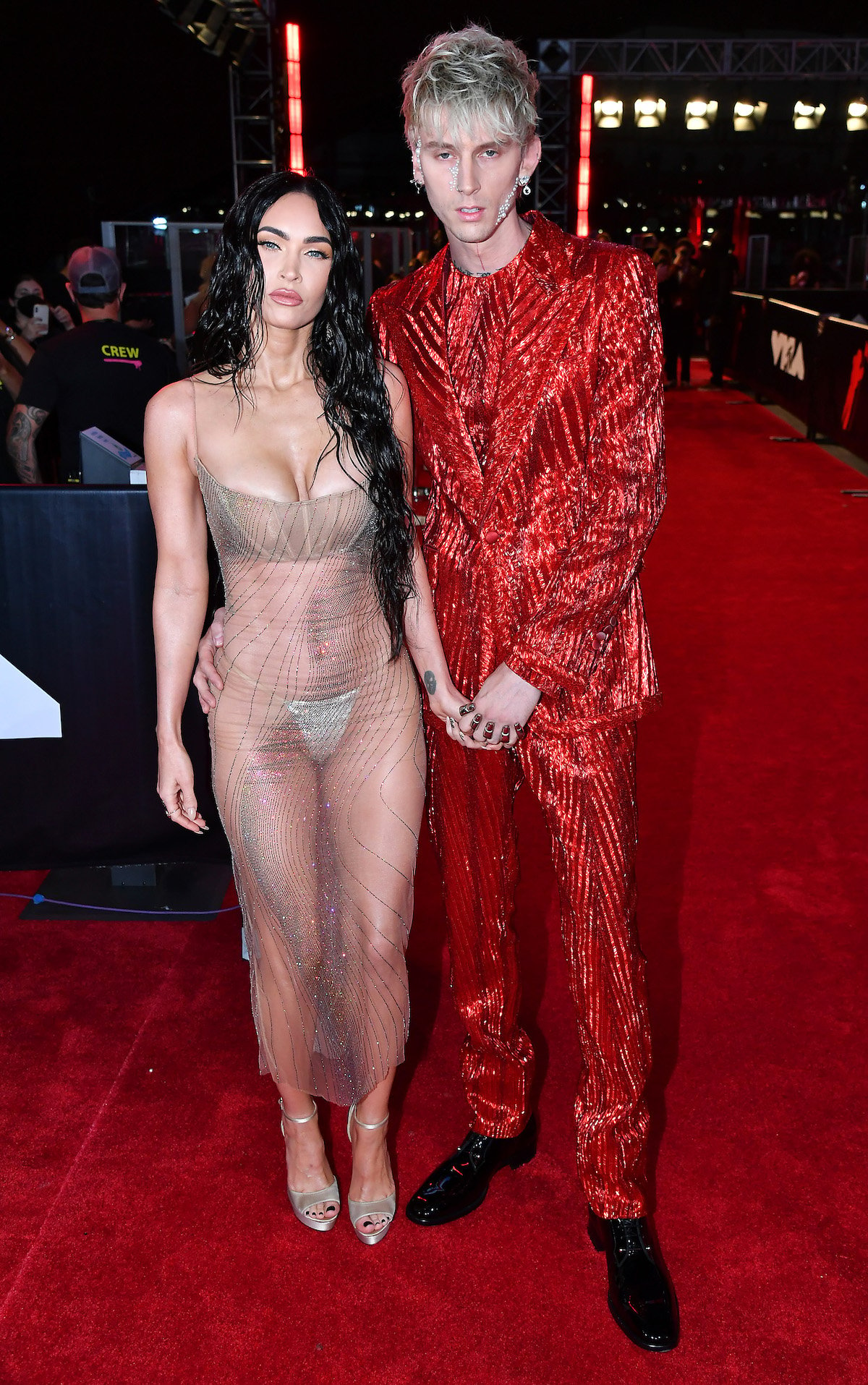 Machine Gun Kelly turned heads walking the red carpet with girlfriend Megan Fox
Machine Gun Kelly has been dating Megan Fox for over a year now. The couple has made headlines for shutting down red carpets before, and the 2021 VMAs were no exception.
Kelly wore a bright red sequined suit with a matching shirt underneath, while Fox wore a nude, sheer, sparkly dress. Fox posted a photo of their attire on Instagram and captioned it, "Daddy's gonna win a VMA."
Kelly posted a similar photo with the caption, "I found a mermaid 🔱' referring to his partner's head-turning wet look.
He got into a skirmish with Conor McGregor
Showing off his outfit wasn't the only thing that Kelly did on the red carpet. He also got into a squabble with famous fighter Conor McGregor. McGregor was at the VMAs to present the Artist of the Year award to Justin Bieber. He attended the event with his girlfriend, Dee Devlin.
The cause of the fight is unclear. In video footage, it looks like McGregor reached out to Kelly as a greeting. Kelly said something inaudible, and his security pushed McGregor away. The shove caused McGregor, who is nursing a broken leg from a recent fight, to stumble and spill his drink. According to Page Six, when McGregor recovered, he threw the remains of his drink at Kelly and Fox.
After the incident, a representative for McGregor implied (per People) that Kelly was a fan of the fighter. "Conor and Dee are in their seats enjoying the show. Conor appreciates all his fans," the representative said. "Conor does not know MGK other than someone who attended his last fight."
When Entertainment Tonight asked McGregor about what happened on the red carpet, the fighter answered, "Absolutely nothing. I don't know. He showed up, and I don't know. I don't know the guy."
He then went on to diss the musician, showing that he must have some knowledge of Kelly's work.
"Nothing happened with me; I only fight real fighters, people that actually fight, you know what I mean. I certainly don't fight little vanilla boy rappers. I don't even know the guy. I don't know anything about him, except that he's with Megan Fox."
Before this incident, there was no known history of bad blood between Machine Gun Kelly and Conor McGregor. But it certainly seems like there could be some now.
MGK performed at the VMAs with Travis Barker
Machine Gun Kelly performed his song "Papercuts" live at the VMAs. Travis Barker played the drums while Kelly sang and played guitar. The performance began with Kelly rising from a dirt-filled coffin as if reviving himself from the dead.
Megan Fox introduced the performance with a little help from Barker's famous girlfriend, Kourtney Kardashian.
"I'm a huge fan of this next performer. I've watched him grow, and not just as an artist but also as a person," Fox said. "I'm a fan too, and I think his drummer is super hot," Kardashian added. "New York, I need you to get extra loud for our future baby daddies," Fox continued. "Machine Gun Kelly and Travis Barker!" Kourtney finished.
The nickname raised a few eyebrows since pregnancy and engagement rumors have surrounded both relationships.
RELATED: Machine Gun Kelly and Travis Barker Tease New Video for 'Concert for Aliens'
Machine Gun Kelly won the award for Best Alternative Video
To top off an eventful night, Kelly won the VMA for Best Alternative video for his song "My Ex's Best Friend," featuring blackbear.
Kelly's good friend and musical collaborator Travis Barker was also up for the award for his feature on Willow's song "Transparent Soul." Other nominees in the category this year included Bleachers for "Stop Making This Hurt, Glass Animals for "Heat Waves," Imagine Dragons for "Follow You," and Twenty-One Pilots for "Shy Away."
The video features a car flip and other death-defying auto stunts, but it still wasn't as exciting as Kelly's night at the VMAs.