Machine Gun Kelly's Parents Were Extremely Religious and Strict: 'That Made Me Rebel Completely'
It's easy to assume Machine Gun Kelly, who gets his nickname after a notorious mobster, was a rebellious child, since he's known for his in-your-face rap lyrics and, most recently, high-energy pop-punk ballads. The music artist admits this was certainly the case and that his overly strict upbringing had much to do with his boundary pushing. While Machine Gun Kelly has spoken publicly about the strained relationship this caused with his parents, losing his father still hit the superstar hard.
Machine Gun Kelly's parents were missionaries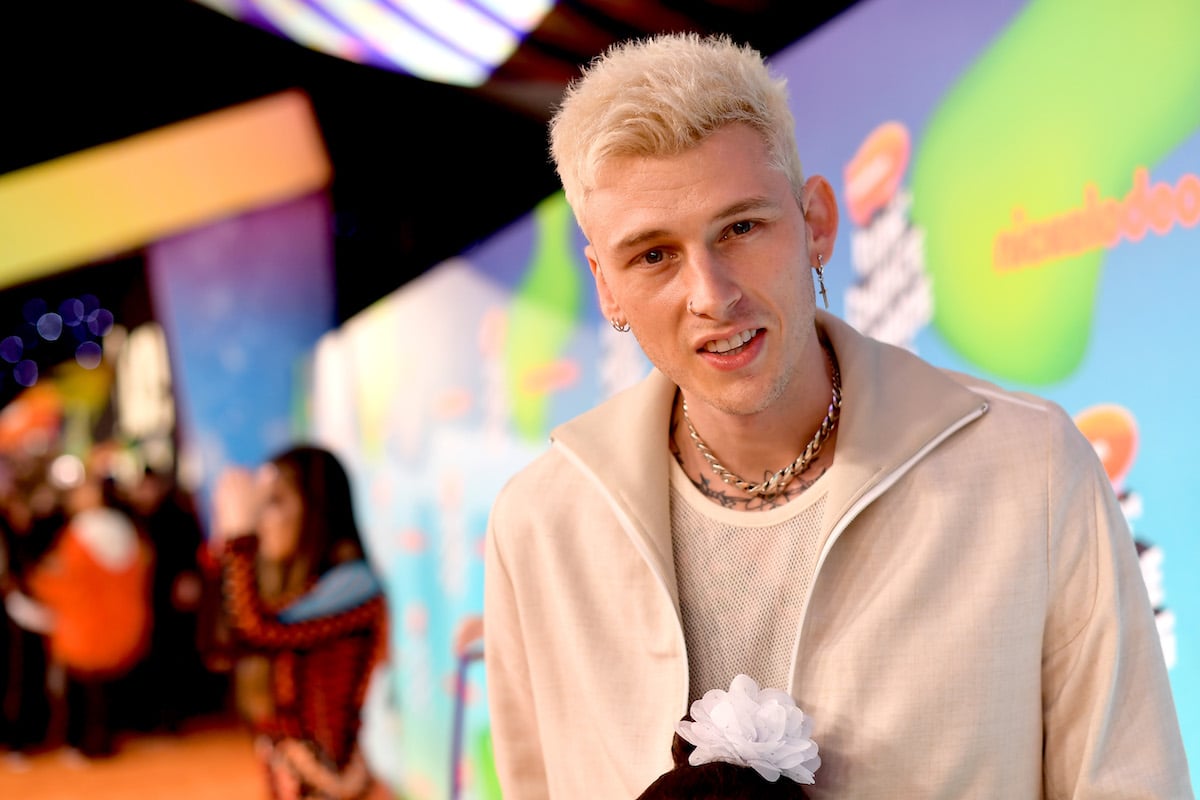 During Kelly's childhood, his family relocated frequently since his parents were traveling missionaries. He was born in Houston, Texas, but soon moved to Egypt where he learned Arabic before learning English. His family then went on to move to other places abroad, such as Germany.
Kelly and his parents eventually came back stateside and settled in Denver, Colo., until his mother and father divorced. This is when Kelly and his dad moved in with Kelly's aunt in Cleveland, Ohio. Cleveland is the place Kelly considers his home and where his rapping career had its beginnings.
Through the years, Kelly has been vocal about the fact that he was an unruly teenager and blatantly defied the rules. He has even said he missed a whole semester of high school to work on his rap career, while lying to his father about it.
Kelly had a complicated relationship with his father
Kelly and his father had a tumultuous relationship due to their differing views and Kelly's bucking of the strict rules imposed by his father. This led to a period of distance between Kelly and his father, which the rapper now says he regrets.
"I'd say sorry to my father," he explained, "I don't know how he did it, and I get why it took us 25 years to finally get along." His father died in 2020, and Kelly explained to People Magazine that he took the loss extremely hard.
He took to social media to express his grief and pay tribute to his father, tweeting, "I had plans for the one year anniversary of Hotel Diablo today. ‪That album was everything I wanted to say and I know it's close to my fans, but my father took his last breath this morning, and I've never felt a pain this deep in my life. ‪I'm setting my phone down. Love you. Thank you guys for everything."
Here's how therapy is helping him take back control
Kelly recently opened up to E! News about going to therapy, learning to work through issues, and recovering from addiction. He explained that some of his rebellion stemmed from his father being extremely strict on him as a child, saying, "I came from a father who was extremely religious and extremely strict, and wouldn't even let me hold my pen the way I wanted to hold my pen. That made me rebel completely, and cut off communication completely, because I didn't want to have any common ground with him."
The rapper also talked about how powerful therapy has been for him even though he had just started. It helped him see how to be able to see two sides of his life and have healthy boundaries for himself. Therapy also allowed him to understand that his use of prescription drugs was not what was allowing him to make incredible music, and was actually holding him back.
Explaining his revelation, he said, "You're telling yourself you can't do this without that, when really it's in you the whole time. If that pill did that for you, then everyone who's taken that would just be making albums and writing songs. And so that limited me."
The rapper also told the news outlet his relationship with Megan Fox has been helping him to see more clearly and have a better understanding of himself.
How to get help: In the U.S., contact the Substance Abuse and Mental Health Services Administration helpline at 1-800-662-4357.
RELATED: How Machine Gun Kelly Got His Name and Why His Feud with Eminem Might Be His Greatest Career Move Yet
Related post url: