Mackenzie Phillips Recalled 'Growling at People' on 'One Day at a Time' Set
Mackenzie Phillips recalled her rebellious behavior on the One Day at a Time set, sharing that she would growl at people and was often late to work.
She recounted growing up with co-star Valerie Bertinelli and how she showed promise in school. But substance abuse derailed any chance at success on the show or academically.
Mackenzie Philllips and Valerie Bertinelli grew up together
"I grew up on that show. So Valerie Bertinelli and I went to school together, just the two of us in an office with a teacher that was right next door to the rehearsal hall," she recounted on the Behind the Velvet Rope with David Yontef podcast.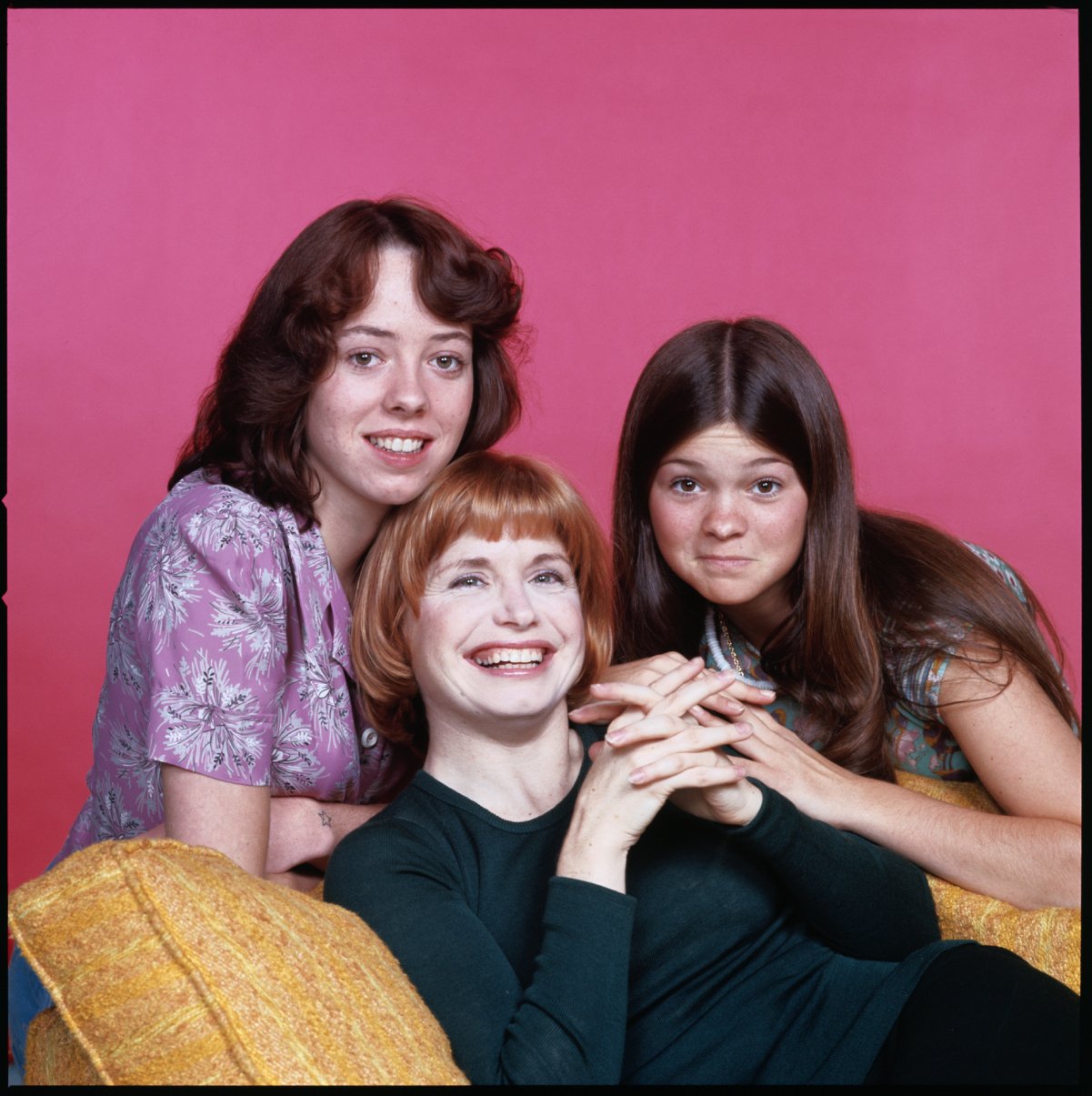 "I was studying art theory and Greek mythology and, learning ancient Greek in our studio teacher room," she recalled. "Valerie had a public school curriculum that she brought with her. But we had a lot of fun in the schoolroom. Then we'd have to do school in certain amounts of time blocks in order for it to count toward your day of school." 
"We'd be brought back into the rehearsal hall. And, I have absolutely wonderful memories of One Day at a Time. It was like the family that I never really had, that sort of nuclear family who held you accountable," she added.
Mackenzie Phillips dealt with 'raging substance abuse'
Her One Day at a Time family held her accountable but they were up against a horrific substance abuse problem. "I was on the front end of a raging substance abuse disorder that would continue on for many years with a lot of stops and starts," she said.
Also, "I was the 'other.' I was 'very other' on the set of One Day at a Time, because if you think about Valerie, you know, she's lovely, we're still friends all these years later, but you know, she was an age-appropriate, 15-year-old girl," she said. 
"I was 16 and I was wearing black leather and sort of growling at people and late for work," Phillips "And you know what I mean, it was like a dysfunctional family that functions. Because all families that have an addict in them, you know, sort of, spin around the addicted person trying to change them, save them, fix them."
She was eventually fired from 'One Day at a Time'
"And certainly, none of that really works," she added. "As we know, through years of watching families, decompensate due to substance use disorders and undiagnosed mental health issues. So I was suspended from One Day at a Time, a couple of times. And then eventually I was fired and then I came back and then I got fired again." 
Her firings became tabloid fodder. "Certainly, you know, when the tabloids are very different now than they were, then we didn't really have, we didn't have paparazzi following us around or popping out from behind a bush or something like that," she recalled.
"They would only be at scheduled events. And then they'd take pictures of you on the red carpet," she continued. "And that was that. So, you know, I'm kind of grateful that there's not a lot of photo documentation of those days of me."
"But also our minds and our brains are constantly snapping photos of life as we experience it. So I have the archive, but it's not necessarily out there for public consumption. We had the Inquirer, so they would say sources say, 'Sources say that Mackenzie Phillips was seen falling all over herself.'"
Phillips also recalled comments from co-star Bonnie Franklin. "Bonnie Franklin always used to say, 'We all know that Mack is the smartest one in the room.' I mean, for whatever reason, I did very well in school, even though, you know my history is so complicated. I was always a really good student. And Valerie would say the same thing. Just so you know, I'm not talking out of, out of class."
RELATED: 'One Day at a Time': Are Valerie Bertinelli and Mackenzie Phillips Friends?