'Macy's Thanksgiving Day Parade' 2020: Here's Who Will Be Performing
The annual Macy's Thanksgiving Day Parade will look a lot differently this year. Instead of a physical parade, it will be just a broadcast-only event on television. But lucky enough for viewers, it will still have invigorating performances and bring Christmas cheer on Thanksgiving morning.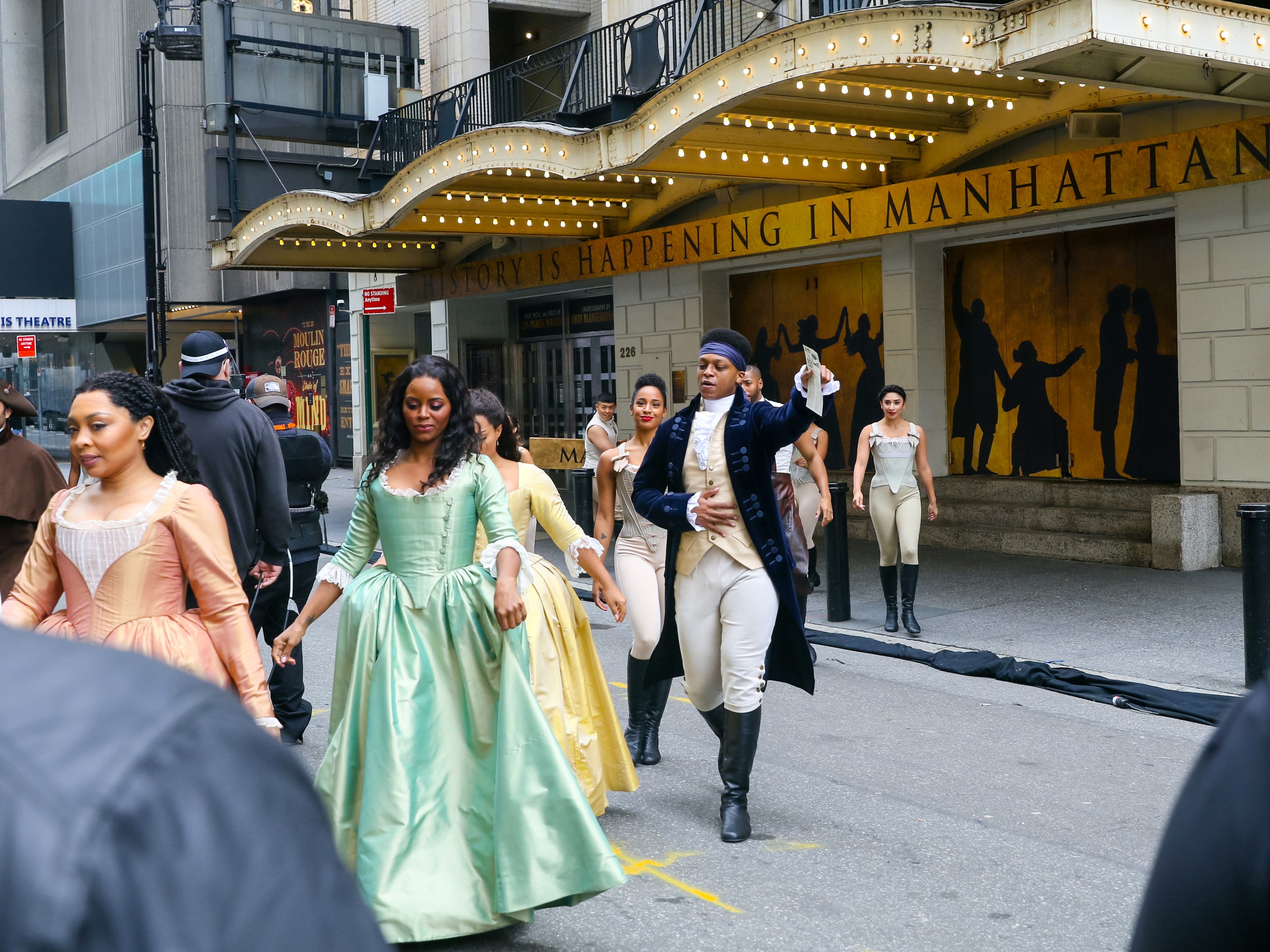 The logistics of this year's event
The live broadcast will be hosted by the TODAY show's Savannah Guthrie, Hoda Kotb, and Al Roker. It will be broadcast from 9 a.m. to 12 p.m. in all time zones. Telemundo will simulcast the event in Spanish, hosted by Lopez, Jessica Carrillo, Rodner Figueroa, and Nastassja Bolivar. Because of the coronavirus (COVID-19) pandemic and social distancing guidelines, the parade will not be walked this year through Manhattan.
According to the official description provided by NBC via press release:
Since its inception, the Macy's Thanksgiving Day Parade has served as a reflection of the finest of American popular culture. From the best of music to the brightest lights on Broadway and everything in between. The impact of this year's pandemic related cancelations on some of New York City's most beloved arts, entertainment and cultural events was a huge loss felt by both New Yorkers and visitors alike who enjoy them annually as part of New York City's thriving and vibrant communities. To give the nation a dose of the lost magic of some of these beloved events, this year's Macy's Parade will feature a selection of performances representing a sampling of the annual traditions that had to scale back, cancel or indefinitely postpone their events or performances.
"There is nothing quite like this extraordinary holiday tradition, and we're always delighted to bring it to millions of viewers across the country, especially this year" said Doug Vaughan, Executive Vice President, Special Programs, NBC Entertainment. "Our performers – from singers, dancers and Broadway stars – are all excited to bring a smile to those watching from home and enjoying their Thanksgiving."
Another first for the celebration
In what will be the first time in the parade's history, the show will present the broadcast with live audio description on the Secondary Audio Program channel (SAP), provided by Descriptive Video Works. It will also have additional audio narration.
"For nearly 100 years the Macy's Thanksgiving Day Parade has served as a milestone celebration that brings joy to millions of families nationwide and kicks off the holidays with unparalleled spectacle," said Susan Tercero, executive producer of Macy's Thanksgiving Day Parade. "Our safely reimagined event will continue that cherished tradition as spectators nationwide celebrate together at home bringing a much-needed sense of normalcy to our lives. While it will look different in execution this year, we invite everyone to tune in and experience our incredible Parade on television this year featuring our signature character balloons, dazzling animated floats, whimsical clowns, world-class performances including some special surprises, and, of course, the arrival of Santa Claus, who will once again herald the arrival of the holiday season."
The performances have been set
The performances will be a combination of many genres, including pop, R&B and country and Latin music. Performers include Lauren Alaina, Ally Brooke, Sofia Carson, CNCO, Jimmy Fallon and The Roots, Karol G, Tori Kelly, Patti LaBelle, Matthew Morrison, the cast and Muppets of Sesame Street, Leslie Odom Jr., Keke Palmer, Dolly Parton, Pentatonix, Bebe Rexha, Jordin Sparks, Sebastián Yatra, and Brett Young.
There will also be Broadway performances from the casts of Ain't Too Proud – The Life and Times of the Temptations, Hamilton, Jagged Little Pill, and Mean Girls.
Be sure to catch all of the performances Thanksgiving morning on NBC.