When Will the 'Mad Max: Furiosa' Prequel Starring Anya Taylor-Joy and Chris Hemsworth Premiere?
Mad Max: Furiosa was dragged down by a long pre-production period mostly due to pandemic-related delays. So when will the Anya Taylor-Joy and Chris Hemsworth film finally premiere?
The latest in director George Miller's Mad Max series is finally coming to fruition. Mad Max: Furiosa has a new lead to bring the younger years of Fury Road's Furiosa to the big screen. While many details about the final slate of films in the iconic wasteland are sparse, this one's finally kicked into full gear.
Like Fury Road before it, Furiosa was dragged down by a long pre-production period. In this case, pandemic-related delays were mostly to blame rather than creative issues. The major question remaining is, thankfully, when will the very-much-in-production film finally premiere.
'Mad Max: Furiosa' finally has a set date
The much-anticipated story of Furiosa's origins is so far shrouded in mystery. But after the roaring success of Fury Road, Movieweb reports that the few details we do have should be enough to excite fans. This will be the story of a young Furiosa, long before meeting Max, and likely before becoming the Imperator Furiosa character.
Neither Charlize Theron nor Tom Hardy return from Fury Road. But the new cast for this prequel should be more than up to the task. Anya Taylor-Joy takes on a young Furiosa. Thor star Chris Hemsworth plays the main villain. And Tom Burke, most notably seen in Mank, plays an unnamed supporting role.
It'll be a bit longer before the details are clearer. Miller tends to prefer saving some surprises for the release day. Following long delays, Furiosa will finally release on May 24, 2024, according to IMDb.
Why is Anya Taylor-Joy replacing Charlize Theron in 'Furiosa'?
Furiosa was an instant favorite after holding down Fury Road. With each entry since the original Mad Max, the title character takes the backseat to a new story he stumbles across as he travels across the wasteland. It speaks to how much Theron's performance resonated — that the character will star in a film unlikely to have Max show up at all.
But it won't happen with the original actor in tow. The script calls for a younger take on the character. Miller found what he looked for after seeing Taylor-Joy in Last Night In Soho.
There has been speculation that the role was recast for reasons beyond the script. Hardy and Theron apparently had a miserable time working with each other during the production of Fury Road. Of the two, only Hardy is slated to return in a future project. But Miller and Theron have never had a bad word to say about each other. There is always a chance they'll collaborate someday — if the project calls for it.
'Furiosa' has 'Mad Max' director George Miller returning to the Australian outback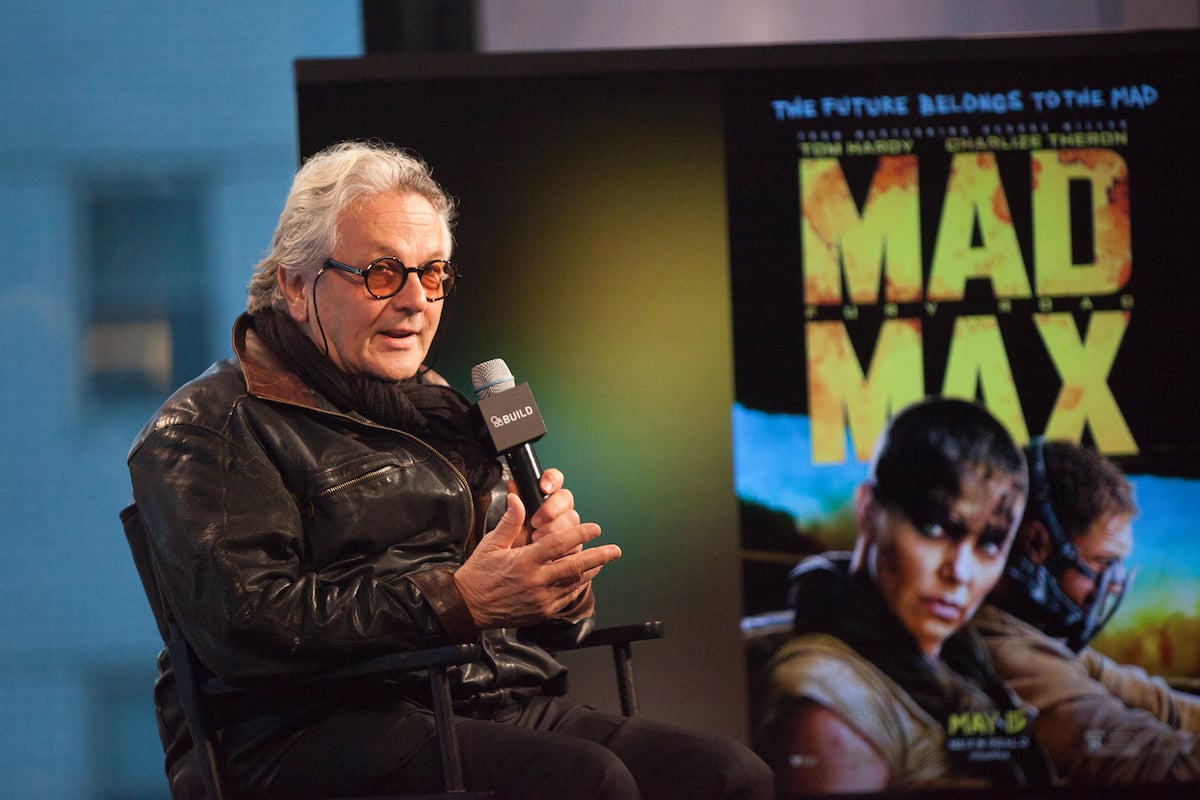 Mad Max movies are always difficult filming experiences. They stick to practical locations whenever possible. And given the desert wasteland setting, that puts the cast and crew through some of the most difficult work of their careers.
Furiosa is no exception. This year's shooting takes place entirely in the Australian outback. Taylor-Joy volunteered to shave her head for real to match her predecessor's dedication to the role. But perhaps it makes shooting under the hot sun that much more bearable.
Furiosa takes place entirely in the New South Wales region. ABC News reports that filming will likely be an economic boon to the region. Previous Mad Max films have drawn tourism to their respective corners of Australia. Locals will get their first glimpse of the sets this year. But everyone else will have to wait until 2024 to get their own taste of the action.