'Mad Men' Is Sort of All Ted Danson's Fault
Mad Men was an unexpected success that propelled AMC to the same status as networks like HBO and FX. The series made several unknown actors widely recognizable and brought it massive audiences each week. Mad Men was created by Matthew Weiner, who was a little-known writer working with Ted Danson at the time.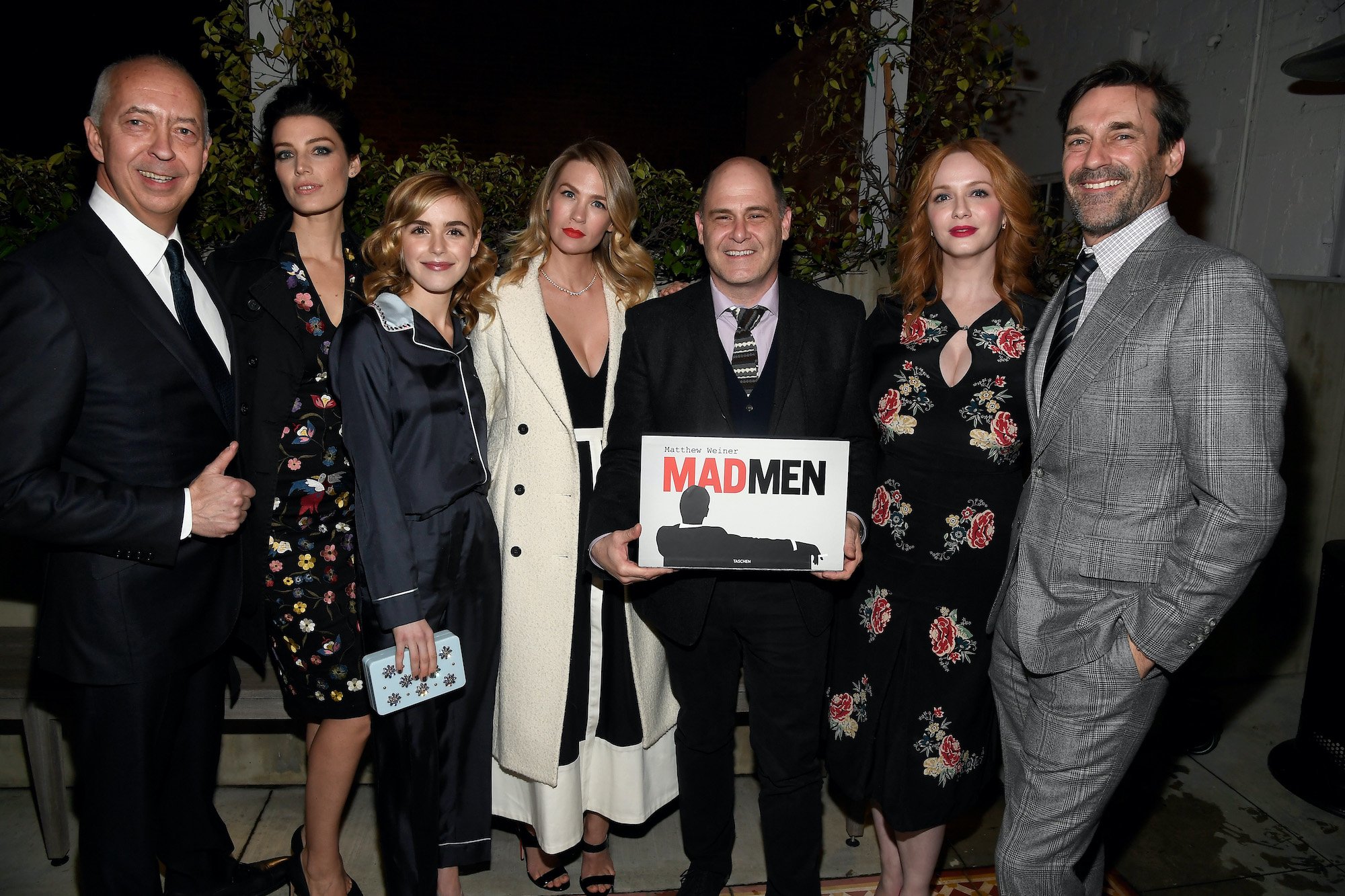 While it's hard to believe, many people might remember a time when AMC was a network known for old movies that few had ever heard of (TCM had all the good old movies, and AMC seemed to just get the leftovers). Then an idea for the original series Mad Men came along, and AMC became known for its unique and engaging shows. 
'Mad Men' might not have happened if not for Ted Danson's show, 'Becker'
AMC's acclaimed series, Mad Men, was in the works long before it actually aired. Matthew Weiner, creator of the series, actually began researching subject material for Mad Men way back in 1999 — eight years before the show came to life. 
According to Mental Floss, Weiner was a writer on the Ted Danson series, Becker, at the time. He spent all of his free time developing his vision of a show based around an advertising agency in the 1960s. He researched everything about the era, from clothing to office decor to people's everyday habits. Once he had a solid handle on the historical aspects of the show, he created a script.
The script didn't go far at the time, but it did help Weiner get his next job. Weiner's writing caught the attention of David Chase, producer of the smash HBO hit, The Sopranos. Chase wasn't interested in Weiner's story but wanted to hire him as a writer for The Sopranos. 
The gem that would become an award-winning TV series sat in Weiner's desk drawer, collecting dust, for years before anyone picked it up. When it did finally get a chance to shine, it wasn't airing where Weiner expected…
Airing the series on AMC was a big gamble — one that paid off for everyone involved
When Weiner pitched the script to his agents, he had ideas of where he wanted the show to air. He originally wanted HBO to take on the project, but no one ever returned his calls, according to The Hollywood Reporter. He met with FX, but they wanted to turn the show into a half-hour sitcom. After running into one dead end after another, Weiner's manager's assistant gave the script to AMC.
At that time, AMC was a lesser-known network that basically just showed classic movies. The executive VP of Programming and Production, Rob Scorcher, knew the network needed a signature show that no one else had —something that made AMC invaluable to cable providers. 
After reviewing the script and finding all of its potential flaws it was slow, the characters were unlikable, and it was a period piece, network heads decided to take the gamble and tried to find partners to fund the project. Even Weiner's agents tried to convince him to stay away from AMC because they had no money and had never had a TV series before. 
Eventually, AMC financed the project on their own. They hired fairly unknown actors who had no idea of the potential of the series. They certainly didn't know their faces would soon be instantly recognizable in homes across America. 
'Mad Men' became the launching point for AMC's current success
The first season of Mad Men was well-received by critics and received a ton of recognition at the awards shows that year, according to Business Insider. This piqued the interest of potential viewers, and the second season captured a much larger audience. Fans loved the show because there was nothing else like it on TV. 
Mad Men centered around the life of Don Draper, the creative genius of the Madison Avenue ad agency, Sterling Cooper. The series takes place in the 1960s and highlights the cutthroat competition between New York City advertising firms.
Draper appears to be calm, cool, collected, and on top of his game, but as the high pressure of the job takes its toll, we begin to see cracks in his facade. Despite having a family at home, Draper eases his stress by smoking, drinking, and sleeping around. 
The series grew wildly popular very quickly, and paved the way for AMC to become a leading network. Mad Men was AMC's first original series, and it's incredible success brought about more popular series like The Walking Dead and Breaking Bad.
RELATED: Jon Hamm Had to 'Reorient His Existence' After 'Mad Men' Ended