'Mad Men': January Jones Auditioned for the Role of Peggy More Than Once
'Mad Men' fans couldn't imagine anyone other than Elisabeth Moss as Peggy Olson — and January Jones went after the part more than once.
While Don Draper was the main role in the hit show, Mad Men, the ensemble cast is what made the series. Female leads Elisabeth Moss as Peggy Olson and January Jones as Betty Draper were two of the most notable actors often taking the spotlight during the seven-season run of Mad Men.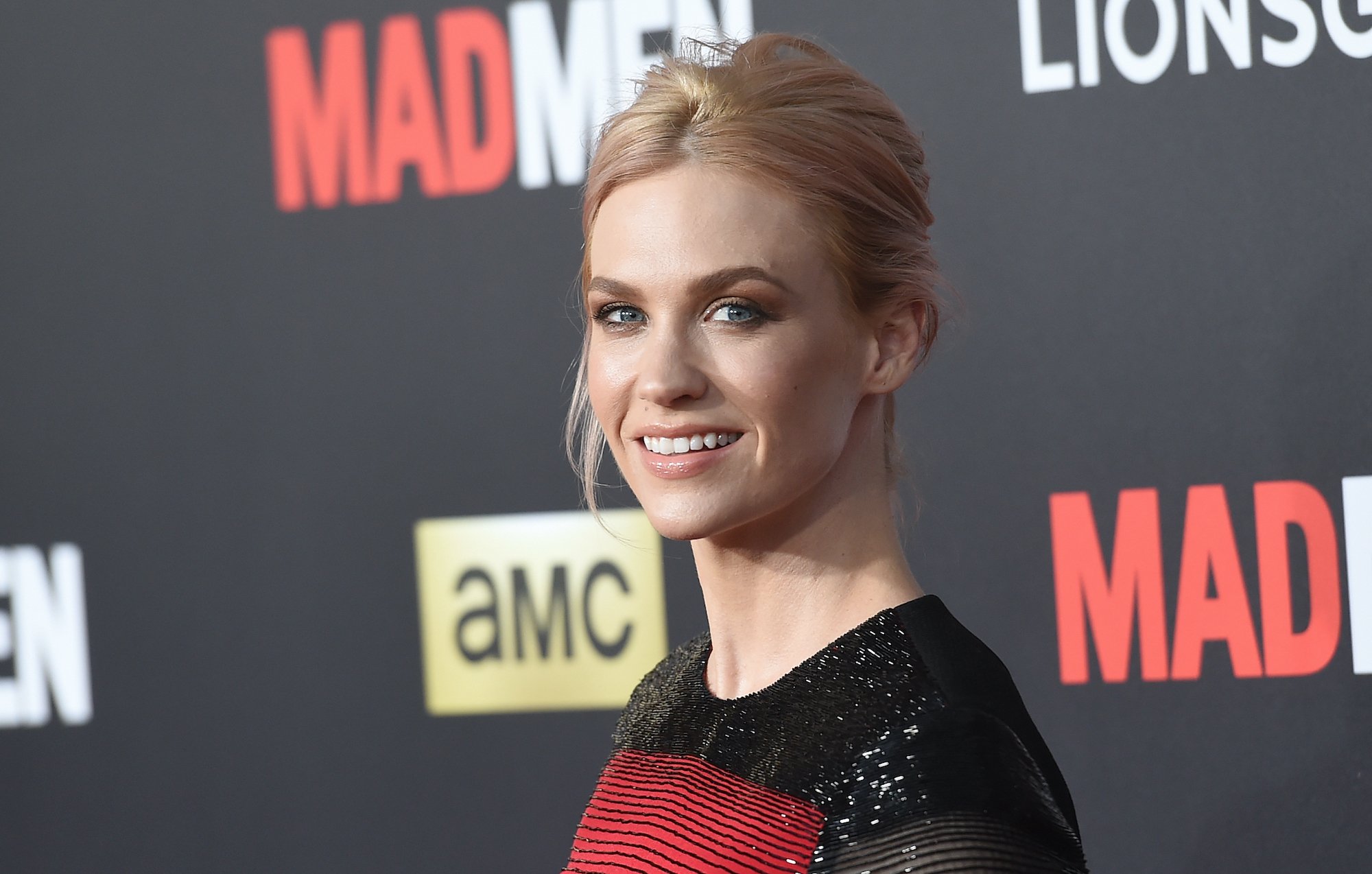 While now fans can't imagine Moss or Jones portraying a different character on the show, when Jones auditioned for the AMC show, she had no intentions of playing Draper's wife. Jones was hoping to play Draper's secretary, Peggy. Continue reading to find out just how many times she auditioned for the role of Peggy Olson and the opportunities her role as Betty provided the talented actor. 
Jones wanted to play Peggy in 'Mad Men'
When Jones auditioned for an upcoming AMC series in 2006, she had her eye on playing Peggy Olson. However, fate had other plans for the up-and-coming actor for the hit TV series set in the 1960s. Peggy was Draper's secretary at the fictional ad agency, Sterling Cooper.
While Draper never shows his appreciation for Peggy's hard work, it was clear when he chooses Peggy to go with him to Sterling Cooper Draper Pryce. Even with the additional freedom and encouragement from Draper, she still feels underappreciated and patronized by her boss.
In season five, Peggy decides to leave SCDP to take a head copywriting position at Cutler, Gleason, and Chaough. However, her break from Draper's leadership is short-lived after the agency merges with SCDP in the very next season. 
According to Mental Floss, Jones auditioned "not only once but twice for the role of Peggy." Matthew Weiner, the creator of Mad Men, was noted as telling Jones, "Well, there's another role, but I don't really know what's going to happen with her." 
Jones as Betty ended up being the perfect match
While Weiner did not have plans for the role of Betty Draper, in the beginning, yet she ended up being a major character in the AMC hit series. Jones was cast as Betty for Mad Men but did not have any scenes until Weiner quickly added a couple after her two auditions for Peggy. 
Betty was married to the show's key character, Don Draper, and they had three children. However, as Don's womanizing became more clear to the housewife, she separates from Don. In season four, the two had officially divorced, and Betty married Henry Francis, the Director of Public Relations and Research in the New York Governor's Office.
As she moves on with living a happier life, she experiences a struggling relationship with her children. To add to the tragic turn of events for the character, she is diagnosed with advanced-stage lung cancer in the show's final season. 
While playing Betty on the popular TV show, Jones was nominated for two Golden Globe Awards for Best Actress-Television Series Drama and one Primetime Emmy Award for Outstanding Lead Actress in a Drama Series. Putting her faith in Weiner's word to make Betty a bigger character turned out to be one of the best choices for Jones's career. 
Jones most notable acting roles
While Jones previously had supporting roles in other films, including Anger Management and Love Actually, scoring the role on Mad Men was the big break for Jones's acting career. Her portrayal of Betty as the young suburban housewife made the world take notice of her talents and boosted her career.
After appearing in the AMC drama series, she played Melissa Chartres in The Last Man on Earth. She also is known for roles in hit movies, including, We are Marshall, Seeking Justice, and X-Men: First Class.