'Mad Men': John Slattery Wanted to Be Don Draper
Mad Men is considered to be one of the most iconic television series of all time. Matthew Weiner, the creator of the show, originally wrote the pilot back in 1999 while working on CBS' Becker. Almost a whole decade later, the New York City-based drama premiered on AMC in 2007. Peggy Olson, Pete Campbell, Joan Harris, and, of course, Don Draper, were just a few of the beloved characters from Mad Men that viewers enjoyed watching.
So much of the series' success stemmed from the talented cast, and oddly enough, John Slattery, one of the show's regulars, actually wanted the part of Don Draper. 
John Slattery wanted to be Don Draper in AMC's 'Mad Men'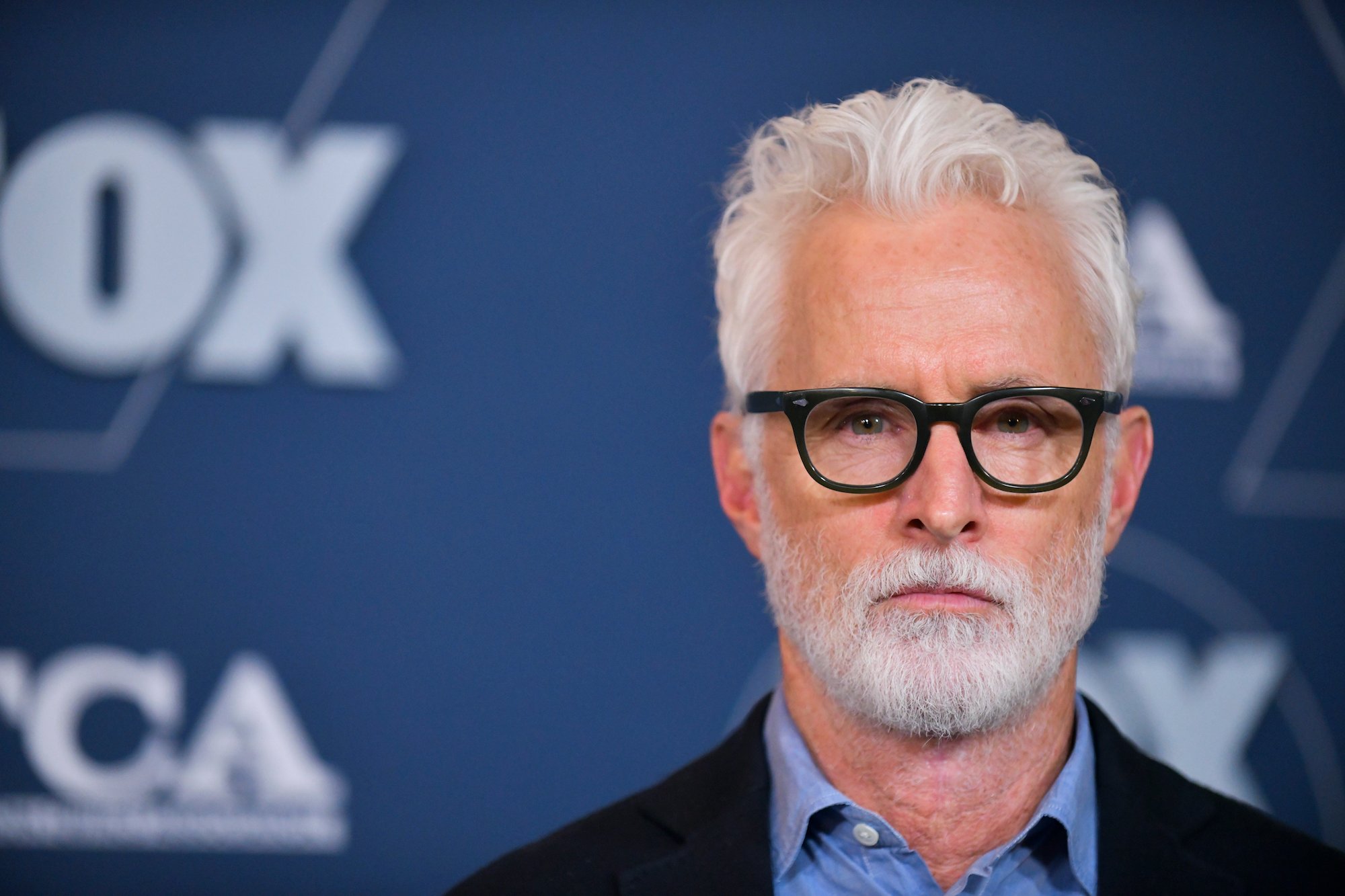 When Weiner and his team began the casting process for Mad Men, there were a few of the show's permanent pieces that, initially, had other ideas in mind. For instance, January Jones, the actress who was cast as Betty, originally came in to audition for the part of Peggy. On the same note, Slattery was another regular from Mad Men who had his eye on another character before getting cast as someone else.
Slattery, a Boston native, was gunning for the part of the one-and-only Don Draper. The actor opened up to ShortList about his feelings on the manner, and though his disappointment was real, Slattery never really harbored any negative feelings towards Jon Hamm, the actor who landed the highly-desired lead role.
As Slattery put it, "The thing is, it was apparent from the beginning how annoyingly good he was in that role. I don't think people appreciate how difficult it is to play something as subtle as he does. Trying to communicate so much from a guy who keeps his cards so close to his chest is almost an impossibility." Nothing but respect from Slattery's end.
A closer look at John Slattery's role on 'Mad Men'
Slattery, obviously, didn't get the part of Don Draper, and instead, blew away Mad Men's viewers and followers with his performance of Roger Sterling. Sterling, on many accounts, was a culmination of the culture and the stereotypes and stigmas surrounding the advertisement agencies.
In Mad Men the senior partner is married, but much of Sterling's storyline stemmed from his romantic interest in Joan Harris. Christina Hendricks, more recently cast as Beth Boland in NBC's Good Girls. Despite both of them getting married, Sterling and Joan had a tough time staying away from one another, which is how she wound up secretly giving birth to their baby that Roger thought was aborted. Known for his privilege and party-boy ways, throughout Mad Men's seven season, Roger Sterling did not disappoint and viewers immensely enjoyed watching Slattery unpack the complex character.
John Slattery's most memorable roles in the spotlight
Copy and controversy were at the heart of Mad Men, but Slattery has found himself working on the sets of countless productions over the course of career. Sex and the City fans probably fondly remember the actor from his brief appearance on E's popular television series. Back in 2000, Slattery played Bill Kelley, a local politician pursuing the one-and-only Carrie Bradshaw's heart.
Desperate Housewives was another well-known television show that Slattery was known for coming on to in 2007. The ABC drama cast the actor as Victor Lang, a mayor married to Gabrielle Solis. Unfortunately, Slattery's stint on the show ended when Victor was killed in a tornado.
More recently, Slattery's fans and followers have gotten to enjoy him as Dennis in Modern Love and playing the part of Paul LeBlanc in Next.
Though he may have not gotten the part of Don Draper, Slattery received a tremendous amount of praise and attention for the role of Roger Sterling on Mad Men.
RELATED: 'Mad Men': Jared Harris Reveals How He Reacted to Being Written Off the Show