'Mad Men': What Is Peggy Olson Actor Elisabeth Moss Doing Now?
Find out what 'Mad Men' star Elisabeth Moss has been up to since the series ended.
Mad Men was one of those rare shows that pulled viewers in from the start. The dramatic soap-opera-like program is now a popular binge-worthy series on streaming services. It personified the appeal of working on Madison Avenue in the 1960s era with fabulous costumes, set decorations, and mannerisms and customs of a time gone by. 
There were many talented actors in the critically acclaimed television series. Elisabeth Moss became a fan favorite with her captivating performance of the secretary turned copywriter, Peggy Olson. Viewers couldn't get enough of the once-mousy office worker's rise to fame in a male-dominated field.
The series, which ended in 2015, launched Olson's career, allowing her to secure roles on several other highly successful projects.
The television series that shined a light on the '60s workplace environment
The long-running television series ran for seven seasons on AMC from 2007 until 2015. With 116 Emmy Award nominations and 16 wins, Mad Men paved the way for several other successful original series on AMC.
The iconic series focused on the personal and professional lives of a prestigious New York ad agency in the 1960s. Jon Hamm brilliantly portrayed Donald Draper, the lead character and creative genius behind Sterling Cooper.
Led by Draper, a group of charismatic men ran the Madison Avenue firm. Together they engaged in excessive smoking and drinking, along with a bit of unsolicited debauchery. Womanizing was at the forefront of their interactions with many of their co-workers.
The dramatic series was an honest representation of how women were once treated in the office and the daily struggles they had to endure to stay employed.
Peggy Olson became "one of the boys"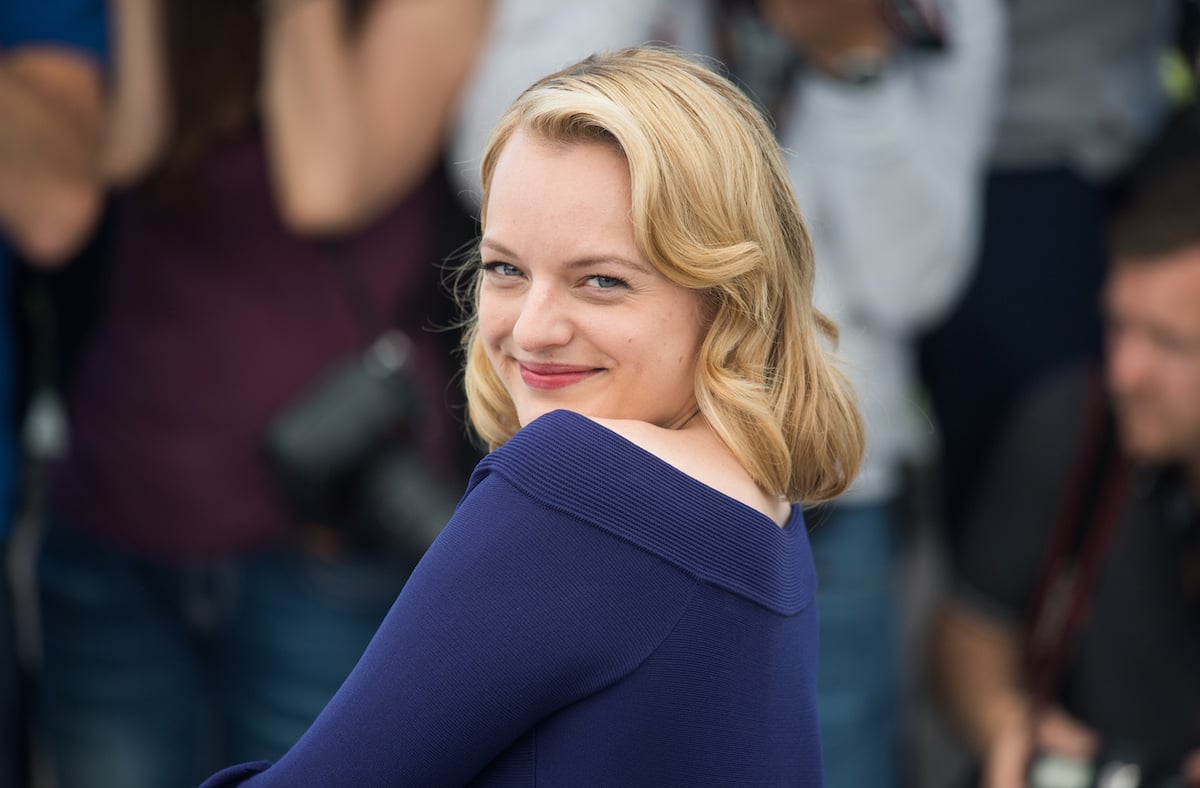 Moss was an integral part of the show's success. Her character's story arc followed her monumental rise in the field of advertising, something that was very rare during that time.
Esquire said, "The progressive and passionate Peggy Olson helped break down gender boundaries at Sterling Cooper and showed that women in the workplace could be a lot more than just secretaries."
Her season-ending victory walk was an unforgettable moment that will forever live on in television history.
What is Elisabeth Moss up to now?
Moss became involved in the entertainment industry as a child actor, securing a vast array of television and voiceover roles. In 1999, she was cast as Polly in the film Girl, Interrupted, working alongside Winona Ryder and Angelina Jolie.
That same year, the spirited actor caught her first big break when she accepted the role of Martin Sheen's daughter in the highly successful NBC television series The West Wing. She made a name for herself in the ground-breaking character portrayal, staying with the series until 2006.
She pivoted into the Mad Men series in 2007, where she appeared in 92 episodes as Peggy Olson until the season finale in 2015. After Moss' success with Mad Men, she took on several film and television projects before landing her most memorable role in 2017 as Offred in The Handmaid's Tale. The dystopian Hulu series attracted a cult-like following, earning Moss an Emmy Award for Outstanding Lead Actress in a Drama Series.
After a long-awaited hiatus due to the COVID-19 pandemic, The Handmaid's Tale is back with three new episodes of Season 4. According to Elle, Offred's "quest for justice and revenge threatens to consume her and destroy her most cherished relationships."