Maddie Ziegler and Her Boyfriend Eddie Benjamin Have the Cutest History
Maddie Ziegler doesn't make it a secret of just how much she adores her boyfriend, Eddie Benjamin. The pair are extremely supportive of one another and have collaborated on music videos, and photo shoots together. In fact, despite Ziegler's hectic schedule, she still found time to join Benjamin for some legs of his tour. The young musician is currently opening for the first North American stint of Justin Bieber's Justice Tour.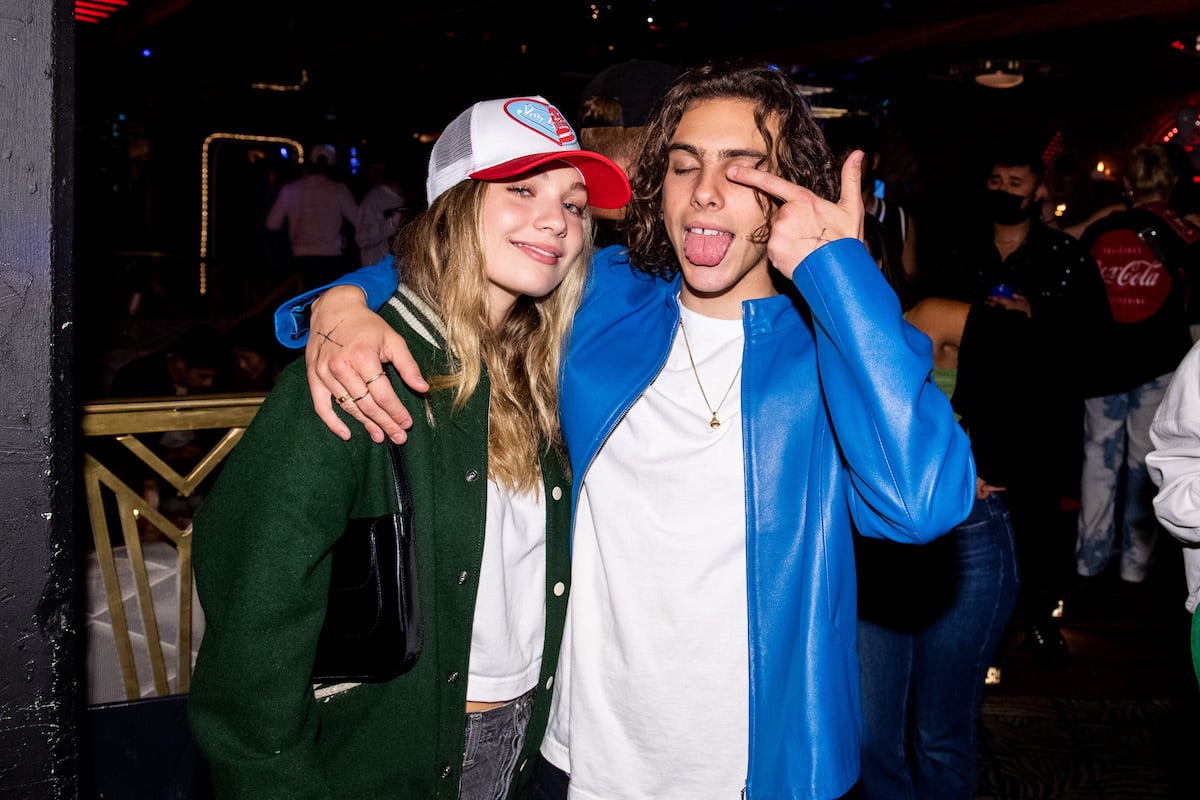 How did Maddie Ziegler meet her boyfriend, Eddie Benjamin?
Like many modern romances, Ziegler's relationship with Benjamin started online. Long before her boyfriend was playing to sold-out arenas, the Dance Moms alum considered herself a fan of the "Only You" singer. She decided to slide into his DMs on Instagram, and they started talking periodically. Eventually, they met up with each other at a mall in LA with a group of friends when Benjamin was visiting Los Angeles.
The 'West Side Story' actor and the 'Speechless' singer were friends first
Shortly after meeting, Benjamin flew back to his home country of Australia. But he and Ziegler managed to keep in touch despite living in drastically different time zones. However, it would be a while before things got romantic. Instead, the pair developed a deep friendship, sharing everything from secrets to clothes. This friendship only increased when Benjamin relocated to the states.
RELATED: Maddie Ziegler Says 'Dance Moms' Producers 'Set You Up for Failure'
So how did Ziegler and Benjamin go from best friends to boyfriend and girlfriend? Ziegler actually recalls the exact moment when things shifted for them both. While speaking with Cosmopolitan, The Fallout actor reflected on how things between her and the singer morphed into something romantic.
Ziegler recalls the moment she and Benjamin confessed their love for one another
"We were sitting on a couch together late at night," Ziegler remembered. "We'd been best friends for a while and both broken up with other people; a little bit of time had passed. We were just talking and he was like, 'Yeah, me and you just have so much love for each other, it gets confusing.' I was like, 'Yeah, it totally does.' And then we both just looked at each other and I was like, 'Oh.' I remember covering my face with a pillow for 20 minutes. I couldn't look at him. I was like, 'This is so embarrassing because we literally just admitted that we love each other!'"
RELATED: 'Dance Moms': Kenzie and Maddie Ziegler Tried to Quit for Years
Eventually, Ziegler got over her embarrassment and the pair has been going strong since 2019. She admits that they just understand each other. "Literally, my sister always is like, 'You guys have this language that no one else has and you guys are so weird and say the weirdest things,' but it just makes sense to us," she explained.
But despite their deep connection, Ziegler admits that they're still just enjoying being young and taking things one day at a time. "But we're kids," the dancer shared. "Me and Eddie are still kids. We're figuring it out and we're just letting it happen."
RELATED: Maddie Ziegler is Currently Filming 'Bloody Hell'; What's the Movie About?