Maddie Ziegler 'Felt Like Hannah Montana' in Sia's Music Videos
At 19, Maddie Ziegler is making a name for herself in the entertainment industry that is independent of anyone else. The actor has been famous for years, but for a long time, her name was synonymous with others. She first became a public figure due to her tenure on the hit reality TV show, Dance Moms. However, she really became a household name after she began collaborating with Australian singer, Sia, in music videos.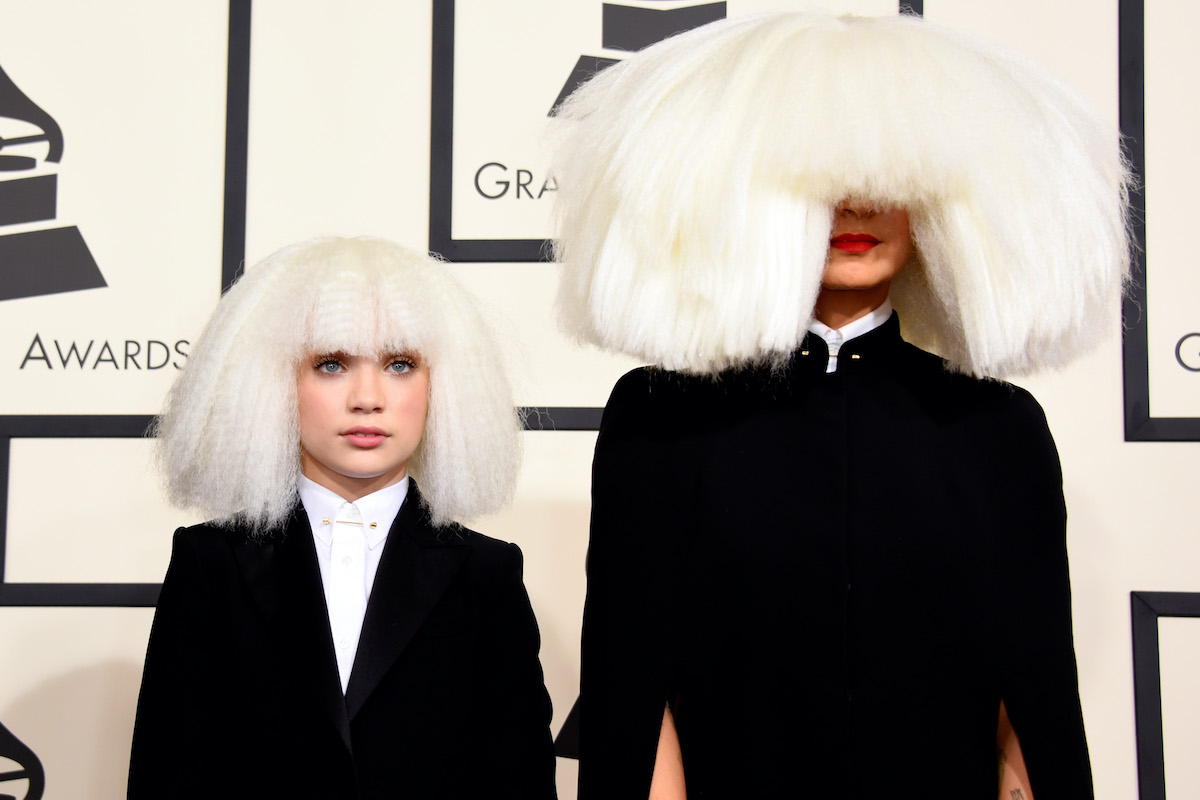 Maddie Ziegler started collaborating with Sia at a young age
Ziegler was only 12 when her now-godmother, Sia, reached out to her via Twitter. The "I'm in Here" singer was a fan of Dance Moms and found herself enchanted with Ziegler's solo performances. Sensing The Fallout actor's potential, she offered the dancer a chance to portray her in the music video for her first single. The single was, of course, "Chandelier."
RELATED: Sia Calls Maddie Ziegler's Boyfriend, Eddie Benjamin, Her 'Son'
"Chandelier" turned out to be a massive success. To date, the music video has amassed more than 2.5 billion views on YouTube alone. The video would help catapult Ziegler's career to new heights. Suddenly, she was performing on some of the biggest talk shows in the world and becoming more recognizable. The music video also helped cement her continuous collaboration with Sia. Ziegler would continue to star in Sia's music videos, go on tour with the singer, and even headline her debut film.
The 'Dance Moms' alum loved working on the Sia videos
Years later, Ziegler has only the fondest memories of working on Sia's music videos. In an interview with Cosmopolitan, the West Side Story alum revealed that they helped her discover a new passion: acting. Furthermore, the videos were extremely exhilarating for her, and she takes a lot of pride in the work that she did in them.
"I think that was the best time ever in my life," Ziegler confessed. "I felt like Hannah Montana, like I was living in two worlds. When I put the wig on, I was this completely other girl. It really helped me love acting. It's hard for me to be proud of myself because I'm just like, 'Oh, that could have been better.' But the Sia videos? I'm proud of them."
RELATED: Maddie Ziegler on Her Audition for 'West Side Story'; 'My Team Tricked Me'
Ziegler revealed that 'Chandelier' shifted her perspective
Ziegler also shared that she discovered a new way of viewing herself as a person and as a dancer thanks to "Chandelier." Sia's music videos helped her unlearn some of the more intense beliefs that had been ingrained into her from years of competitive dance.
"When I was learning 'Chandelier,' it was my first time working with a new choreographer and I was so critical," Ziegler recalled. "I was taught you have to be pretty, you have to be put together. No one can ever see you without a perfectly pointed foot or a straight leg. And what I learned was that your flaws are also beautiful."
RELATED: 'Dance Moms': Sia Feels Kenzie Ziegler 'Had to Live in Maddie's Shadow Her Whole Childhood'