Maddie Ziegler Had to Unlearn a Lot of Abby Lee Miller's Teachings
Any fan of Dance Moms will tell you that Maddie Ziegler was the unequivocal favorite of Abby Lee Miller. During her tenure on the show, Ziegler was put on a pedestal time and time again. The dancer was praised for her extreme work ethic, penchant for winning, perfectionist tendencies, storytelling abilities, musicality, and more. But being "the favorite" came with its own set of difficulties, many of which Ziegler has worked hard to overcome.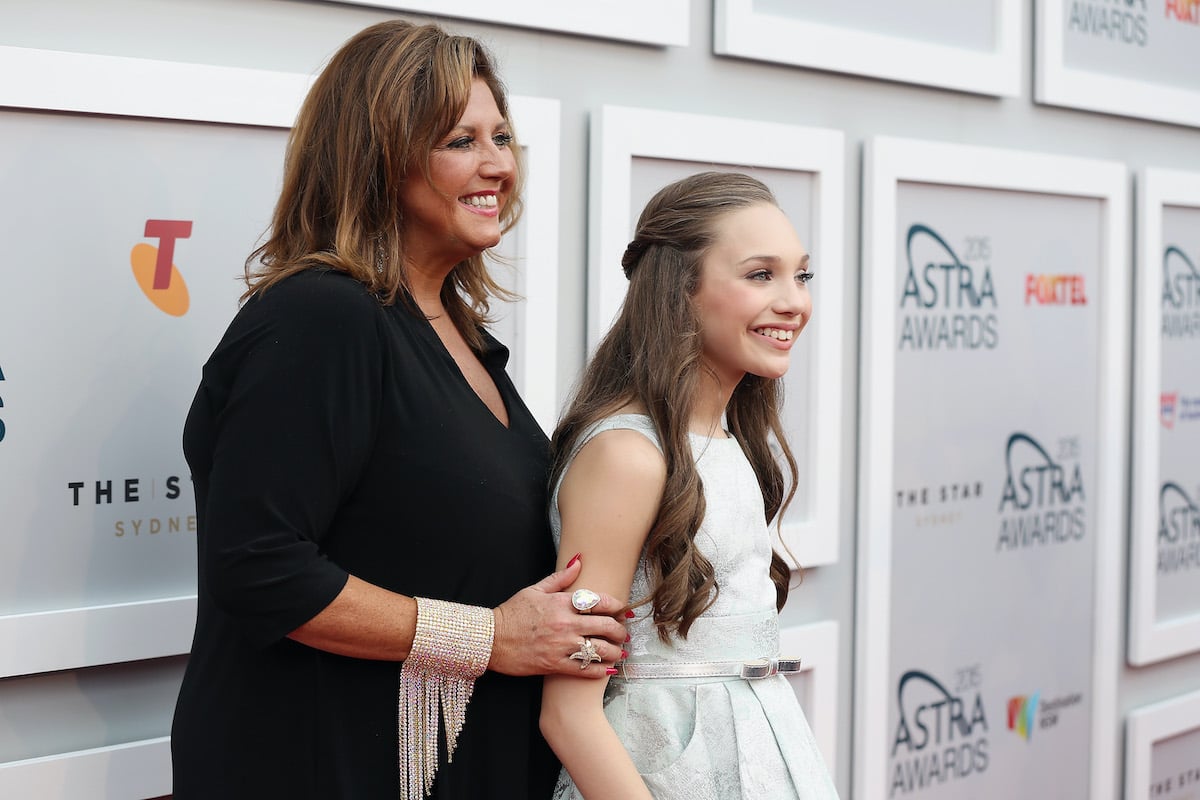 Maddie Ziegler didn't have it easy just because she was Abby Lee Miller's favorite
Ziegler developed a reputation for being Miller's "go-to girl." The dance teacher and studio owner often claimed that nobody was as good as Ziegler or wanted it as badly as her. And while The Fallout actor may have been spared from Miller's verbal wrath a time or two, she dealt with other forms of toxicity. Being on top meant that there was absolutely zero margin for error for Ziegler. She was expected to compete and win, regardless if she was sick, tired, ill-prepared, or even injured.
RELATED: Sophia Lucia Got Candid About 'Dance Moms' Alum Abby Lee Miller; 'I Don't Owe You My Career'
Miller's intense behavior toward Ziegler likely contributed to the stress she felt during her Dance Moms days. In one particular episode, the choreographer berated her star dancer for not coming into the studio against her mother's wishes. Viewers watched as Ziegler wrung her hands together as Miller yelled at her. Finally, she was moved to tears and soon thereafter the Abby Lee Dance Company owner began to cry as well. Certainly, that behavior was likely a lot for a 10-year-old to manage.
The 'West Side Story' actor had to unlearn a lot of Miller's teaching after 'Dance Moms'
In an interview with Cosmopolitan, Ziegler shared some of the unique pressures that she faced on Dance Moms. She explained that she doesn't condone a lot of the things Miller did to "motivate" her students. In fact, the Bloody Hell star has taken the time to unlearn a lot of the things Miller taught her.
RELATED: 'Dance Moms': Abby Lee Miller Admitted That the Girls Were Traumatized
"The pressure of being known as, 'Oh, she's the girl that always wins,' then to not win or to have another girl beat me was the end of the world," Ziegler explained. "Because that's what I was taught: to not win or to have another girl beat me was the end of the world. My dance teacher taught that if you don't get the trophy, if you don't get the crown, you are less than, which is the worst way to train a kid. It carries into other life lessons. We also weren't allowed to watch our competitors or be friends with them. I've had to unlearn a lot of those things."
Ziegler has parted ways with Miller but she's still close to some members of the 'Dance Moms' cast
Fortunately, Ziegler seems to have moved on from the toxicity of her Dance Moms days. While she acknowledges that the series and Miller helped her in some ways, she was glad to move on from the show. But fans of the reality TV show will be happy to hear that she's still in touch with all of the OG dancers. Ziegler, her little sister, Kenzie, Nia Sioux, Chloé Lukasiak, Brooke Hyland, and Paige Hyland are all still close. However, Ziegler made it clear that they all hang out "without the moms."
RELATED: 'Dance Moms': Kendall Vertes Revealed Abby Lee Miller 'Called Us Fat'