Maddie Ziegler Has Accomplished 'Her Biggest Dream' All Before Age 18
At age 17, Maddie Ziegler has a resume that would put most adults to shame. The teenager got her start on the popular Lifetime show, Dance Moms and built an intense following. On the show, Ziegler's perfectionist tendencies, emotional execution, and penchant for winning dance competitions made her Abby Lee Miller's favorite. There was scarcely a week when she wasn't at the top of the pyramid and she quickly became the one to beat.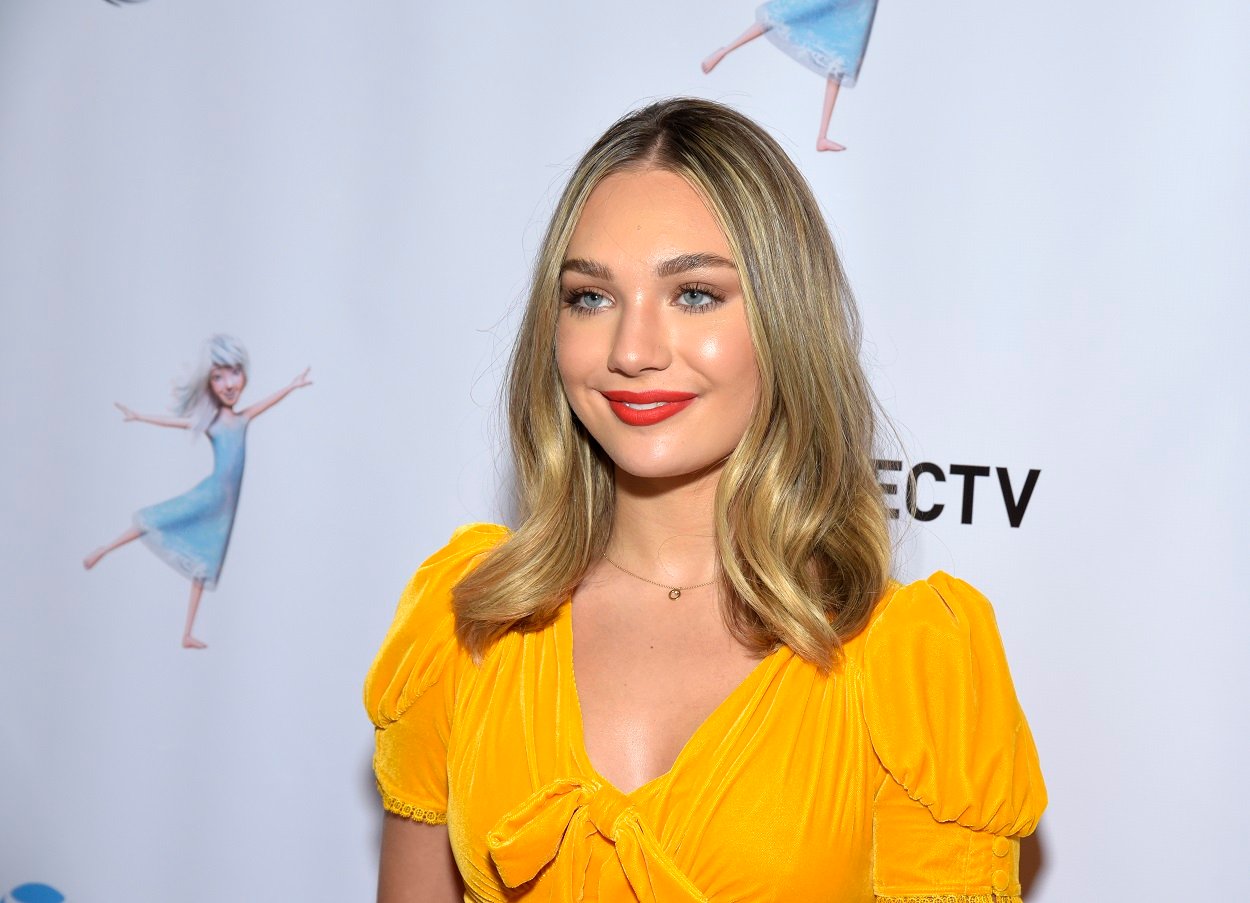 Maddie Ziegler became a household name after she collaborated with Sia
But, Dance Moms quickly became just the tip of the iceberg for Ziegler. After pop musician, Sia saw her performances on the show, she tapped Ziegler to be in her music video, Chandelier. From there, Ziegler's fame exploded and she became a household name. She went on to become an actor, model, author, celebrity guest judge, and more. All the while, the 17-year-old continues to dance and collaborate with Sia to this day.
The 'Dance Moms' alum has always loved makeup
But, despite all that Ziegler has accomplished, she is continuously pushing herself to do more. One dream she's had from a very young age was to have her own makeup line. Diehard Dance Moms fans will recall that Ziegler was gifted at doing makeup. She often did her own makeup (and her teammates' makeup) in the dressing room before competitions. Though she was just a child at the time, Ziegler often put the adults' makeup techniques to shame.
After years of developing her love for makeup, Ziegler has launched her first makeup collection in collaboration with Morphe. The Morphe X Maddie Ziegler collection features an eyeshadow palette, three lip and cheek duos, and a face gloss stick. Ziegler had full control of the collection from conception to execution. The Dance Moms alum took to her Instagram to express how much this opportunity meant to her.
Ziegler announces her collaboration with Morphe on Instagram
"Guys!!! my biggest dream has come true. I don't think I'll ever have the right words to express this feeling but it's ok. Ever since I can remember, my dream in life was to have a makeup line. Makeup has been one of the biggest lights in my life for me. sometimes when I can't find the right words to say I'll just translate it in makeup. If I'm feeling off, makeup is my way to feel better. I've always been able to express my emotions through makeup. It's such a therapeutic thing for me. just to lose myself in the look I'm doing that day. It's so special. this wouldn't be possible without @morphebrushes. you guys made my biggest dream come true," Ziegler gushed.
Ziegler continued on to thank those who had made the collection a reality. Finally, she delivered a message for her fans who were eager to get their hands on her makeup. "I hope you all love this line as much as I do. I put my entire heart into it. I worked so so hard on the shades, the drawings, the packaging. Everything! go crazy, experiment, and be creative!!" Ziegler encouraged. It's great that Ziegler was able to accomplish such a big dream at such a young age. We look forward to seeing what else she has in store for her fans.