Maddie Ziegler Reveals How She's Handled the 'Music' Controversy and Sia's Comments
Maddie Ziegler had been working with Sia long before their movie, Music, released into the world. While watching the hit Lifetime reality TV show Dance Moms, Sia was impressed with Ziegler's dancing skills and reached out to her to collaborate on the music video for her song, "Chandelier". The pair quickly formed a bond and Ziegler has been involved with numerous Sia projects over the past eight years.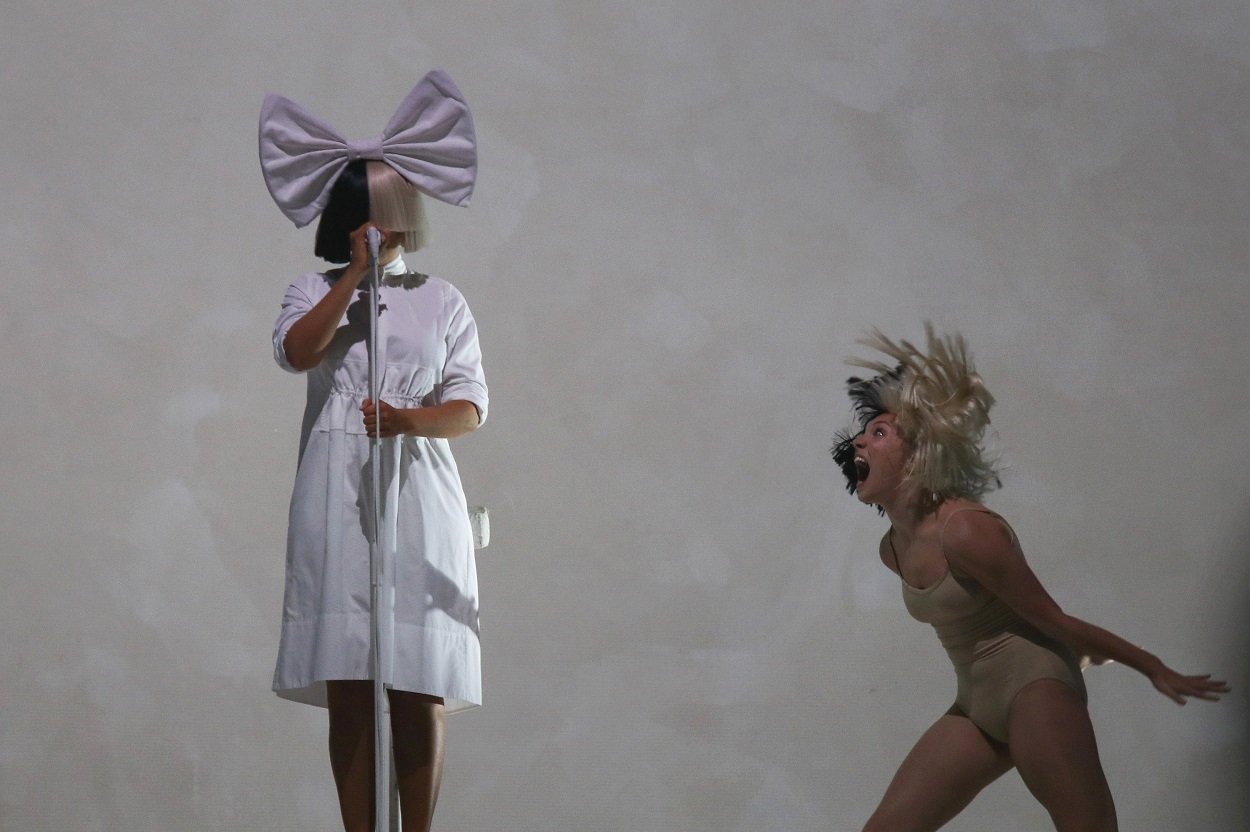 Of course, Ziegler's relationship with Sia is more than just professional. The two consider themselves family and the "Elastic Heart" singer has even earned the title of Ziegler's godmother. The pair spend copious amounts of time together and Sia has even claimed that she cannot do projects without the Dance Moms alum and that she no longer wants to.
Maddie Ziegler reveals how she's dealt with Sia's comments in regards in 'Music'
While Sia may not have the desire to make art without her goddaughter, the backlash for her movie, Music suggests that Ziegler was not the right choice for the role. In fact, many people were offended that Ziegler, a neurotypical actor, was hired to play someone who is neuroatypical. "The Greatest" singer didn't appreciate the criticism and fired back with comments that many people found offensive.
But how does Ziegler feel about Sia's comments and her continual defense of Music? According to the To All The Boys: P.S. I Still Love You star, she's doing her best to stay out of the drama. "I've actually stayed out of all of it just because, you know, I'm 18 years old and it's a lot of pressure," Ziegler shared in an interview with The Independent.
The 'Dance Moms' alum gets candid about the movie
Ziegler continued on to share that she understood why some people took issue with her being cast in Music, but she felt that Sia's heart was in the right place. "I understand why people would want someone who's actually on the spectrum with autism to play this character," the Dance Moms alum shared. "But in terms of the dance sequences, I think that's why Sia chose me to bring the dream world to life. It was all [created] with good intentions and with a good heart."
As far as Music's mannerisms, which many people have criticized, Ziegler shared that they were born out of research and an understanding that everyone emoted differently. "I felt so much responsibility," the dancer shared. "But I felt I was capable. I knew going into this that people were going to love or hate it. I'd get in my head at times: 'I'm going to try and replicate those mannerisms and those tics.' But then I started watching each video and I realized every single person is so special in their own way. That's how Sia and I came up with Music, her mannerisms, and her own thing going on."
Will Ziegler be more selective with Sia projects going forward?
Ziegler may have brought Music to life with the best of intentions (especially given that she was 14 when the movie was filmed) but clearly, Sia's film missed the mark in several ways. While it might be nominated for a Golden Globe, the film has been dubbed deeply offensive by many. Hopefully, Ziegler will be able to learn from the backlash and be more selective with roles in the future.