Maddie Ziegler Reflects on 'Dance Moms', Responds to Claims That She's Not 'Grateful'
Maddie Ziegler reflects on her Dance Moms experience and responds to claims that she's not "grateful" for the show that made her and her sister famous.
It's hard to think about Dance Moms without thinking about Maddie Ziegler. The golden child of Abby Lee Miller, Ziegler was the favorite at the studio and nearly always the judges' choice also. Ziegler's incredible work ethic, talent for dance, and penchant for perfectionism made her a fierce competitor. But Dance Moms was only the tip of the iceberg for Ziegler.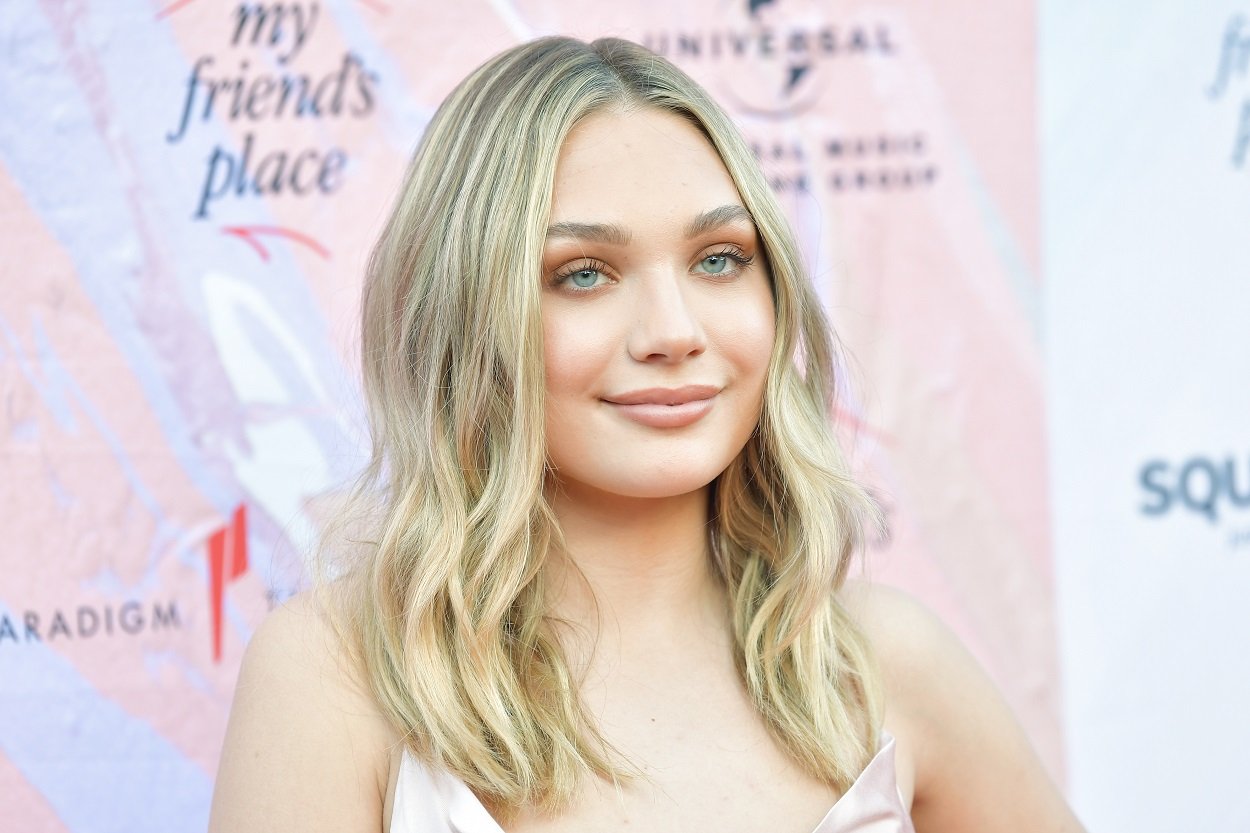 While Ziegler was on Dance Moms, her emotional execution caught the eye of Australian singer, Sia, and she was tapped to be in the artist's music video for her song, "Chandelier." The two formed a close bond and Ziegler has been in countless of Sia's music videos and even toured with the artist. And their relationship extends beyond a professional one. The "Elastic Heart" artist is actually Ziegler's godmother.
Maddie Ziegler has found continued success since leaving 'Dance Moms'
Of course, Ziegler discovered more passions outside of dance. During her Dance Moms tenure, she also fell in love with acting. The dancer was featured as a guest on shows like Drop Dead Diva and Pretty Little Liars. Since leaving Dance Moms, Ziegler has continued to pursue acting. She had a cameo in To All the Boys: P.S. I Still Love You and recently landed a lead role in and upcoming drama, The Fallout, starring alongside Jenna Ortega.
Morphe, Fabletics, and using Instagram for good
But there's plenty more where that came from. Ziegler also has a bunch of other achievements on her resume. She is an author, has an ongoing partnership with Fabletics, and recently launched a makeup collection in collaboration with Morphe. In the midst of all this, the dancer also takes the time to use her immense platform to speak out about important issues. As she just turned 18, she's been encouraging her millions of fans to utilize their voices to vote in the 2020 election.
Ziegler reflects on her 'Dance Moms' experience
Though Ziegler seems to be a very humble and hardworking young woman, fans of Dance Moms still take issue with her sometimes. Because the dancer doesn't often talk about her time on the hit reality TV show, and because she has cut ties with her former dance teacher, Abby Lee Miller, she and her sister, Kenzie Ziegler, have been accused of not being "grateful" for the reality show. But, Ziegler says that couldn't be further from the truth. In a recent YouTube video she filmed with Nikkie Tutorials, Ziegler reflected on her Dance Moms experience.
"A lot of people say that I'm not grateful for being on the show that I was [on]," Ziegler shared. "But I really am because it got me to where I am now. A lot of the things that show promoted is very not what I stand for. Like having an older woman yelling at kids and saying that we're not this and that, you know, I obviously feel like that's not a great environment and I'm glad that we've grown up and gotten out of that."
The dancer feels grateful to have grown up with a group of girls
We can understand why Ziegler would want to distance herself from a show that many believe promotes child abuse. But what's it been like for Ziegler to have so much of her life documented on camera? According to the dancer, it was hard but she wouldn't change it. The dancer also shared that she was lucky to have the other Dance Moms cast members to grow up with. "I'm really lucky that I grew up with a group of girls," she shared. "Like they were my best friends and I'm really happy that we had each other."
Clearly, Ziegler is far from being ungrateful. In fact, she seems to be well-adjusted given all the stress that she underwent during the six seasons she was on Dance Moms. We look forward to seeing what's next for the talented star.