Maddie Ziegler Reveals How She And Her Godmother, Sia, First Met
A lot has been said about the relationship between Maddie Ziegler and Sia as of late. The pair have been collaborating for years now, but their most recent project, a film called Music, sparked a ton of controversy. It also posed a lot of questions about the dynamic between the dancer and the Australian singer. But how did the pair first meet to begin with?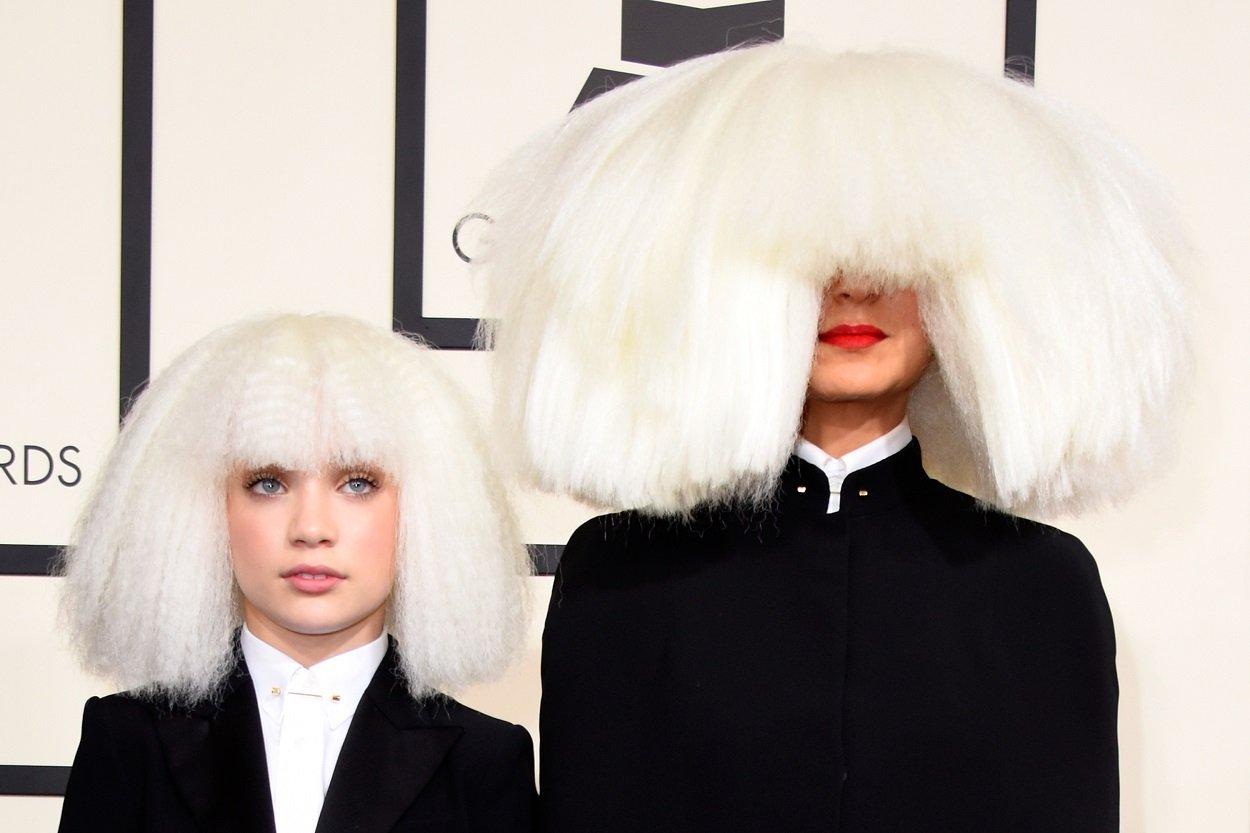 Fans of Ziegler will likely recall that she got her start on a reality TV show called Dance Moms. The Lifetime show was somewhat of a phenomenon and boasted many fans. Funnily enough, Sia was one of the show's fans and loved watching the young dancers perform at their competitions. The "Move Your Body" singer was particularly moved by Ziegler's performances and found herself moved to tears whenever The Fallout star would give performances.
Maddie Ziegler reveals how she first met Sia
Sensing Ziegler's talent and stage presence, Sia actually reached out to the dancer on Twitter to see if she'd be interested in being in her video, Chandelier. In a recent interview with SBJCT Journal Ziegler recalled the tweet that ultimately changed the course of her life.
RELATED: Maddie Ziegler and Sia Do This Weird Activity Together That's Become an Obsession
"I was 11 years old when Sia reached out on Twitter asking me to be in her music video," Ziegler shared about the woman she views as a second mom. "She was actually a huge fan of Dance Moms and saw lots of potential in me. I'm so grateful that I was introduced to her world of art and creativity."
The 'Music' director reached out to the dancer on Twitter
But what exactly did the tweet say? Though Sia's Twitter is no longer accessible, fans have screenshotted the original tweet. "@maddieziegler @dancemom1313 hey maddie, you want to play me in the video for my first single?" Sia wrote on March 4, 2014. "Melissa, my people are trying to get in touch."
But what was it like for Ziegler to work with Sia at such a young age? According to the West Side Story cast member, the experience was one that was filled with a tremendous amount of learning. The dancer also says that working with her now godmother has changed her life.
Ziegler reflects on working with her godmother
"I would say my experience was very unique," Ziegler added. "Sia is the furthest thing from a pop star in terms of how she acts. She created such an amazing family around us, so we felt safe. Filming those music videos was life-changing for me. And the fact that I had the opportunity to go on tour by the age of 13 is mind-blowing. With each performance, I learned more and more, and having the energy of the audience screaming the song lyrics was pretty special."
Clearly, Ziegler looks back on working with Sia with fondness. But we're sure fans are itching to see more of what the dancer does independently of the "Unstoppable" artist. Only time will tell what's next for Ziegler.