Maddie Ziegler Looks Back on Sia's Controversial 'Elastic Heart' Video With Shia LaBeouf
Maddie Ziegler was only 10 years old when her performances on Dance Moms caught the eye of Australian singer, Sia. Inspired by Ziegler's emotional execution, Sia tapped the dancer to be in her music video, Chandelier. The music video would eventually become extremely popular and give Ziegler the opportunity to broaden her already growing fan base.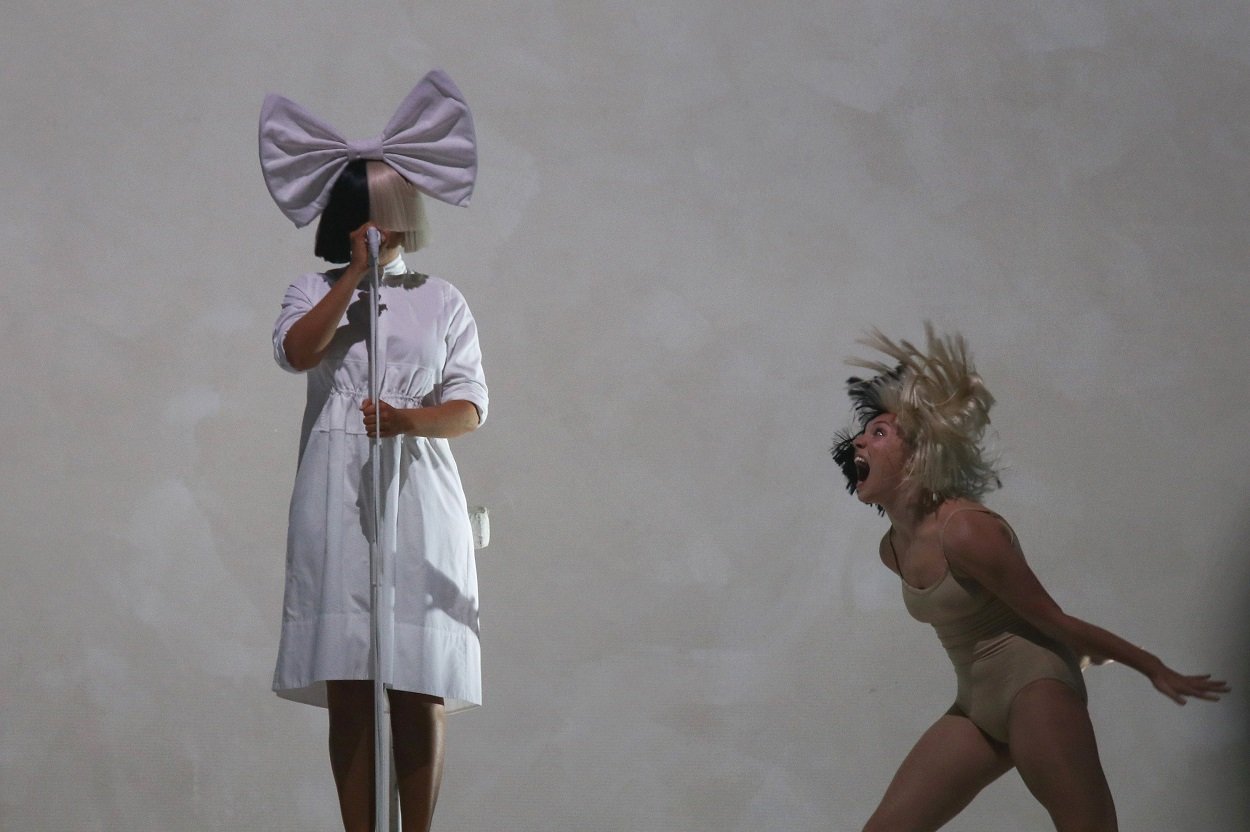 Thanks to Ziegler's strong performance skills, it wasn't too long before she found her way into another one of Sia's music videos. In 2015, Ziegler starred alongside actor, Shia LaBeouf in Elastic Heart. Unfortunately, not everyone embraced the video with the same enthusiasm that they did Chandelier.
Maddie Ziegler reveals what it was like to work with Shia LaBeouf
As Ziegler was wearing a nude leotard, LaBeouf was wearing only nude shorts, and the video took place in a cage, many people felt that the video was inappropriate. Critics' discomfort was only heightened by the 17-year age gap between the pair. Though many found nothing inappropriate about Elastic Heart, the music video received enough backlash to prompt an apology from Sia. But how does Ziegler feel about the controversial video now that she's a legal adult? In a recent video with famous YouTuber, Nikki Tutorials, she got candid about her experience.
RELATED: 'Dance Moms': Abby Lee Miller Is Still Shading the OG Cast on Instagram
"It was a journey," Ziegler confessed. "'Cause I was 11 when I filmed that. Shia [LaBeouf] was a dream to work with. He was so protective, so like collaborative and just made me feel really safe, which was awesome. But he's method, obviously, when it comes to acting, so when it came to filming, he was like doing laps around the cage, punching the cage, and I was just sitting there like an 11-year-old like, 'OK like I'm ready to film'. It was intense."
The 'Dance Moms' alum reflects on the controversy of 'Elastic Heart'
Ziegler then continued on to discuss the backlash that the video received. 'But there's a lot of controversy on that video," the dancer stated candidly. "Just because they [critics] think like think it's weird that two people – like an older guy and younger girl in a nude leotard – like they think it's weird. But it got people talking which is awesome."
"It is art," Ziegler declared. The Dance Moms alum then shared that despite the controversy of that video, she is grateful for the experience as it pulled her out of her shell. "Of course, people are going to assume. But that video will always stick out to me because that was the first video where I really feel like I broke out of my, like, insecurities of like coming off too much or being too weird. And I was like I just wanna go for it."
What is Ziegler's relationship with Sia today?
The actor also shared that she's thankful to Sia for helping her discover new parts of herself, "That's why I love Sia because she kind of brought out my true weird like weirdo side of me and now I'm not afraid to like show that which is awesome." According to Ziegler, she remains very close to the singer today, and Sia is pretty much family now. "She's my Godmom. She's really changed my life and I'm so grateful for her." It's clear that despite the controversy, Ziegler is proud of the work she did, and she very well should be.