Maddie Ziegler on What It Was Like to Work With Steven Spielberg
When Maddie Ziegler auditioned to be in Steven Spielberg's West Side Story, she thought it was a long shot. Though Ziegler was pretty well-known as a dancer thanks to her years spent on the hit Lifetime show, Dance Moms, and her work with Sia, she hadn't yet made a name for herself as an actor. But Ziegler's passion for the role helped her beat out her competitors and she eventually nabbed the role of Velma.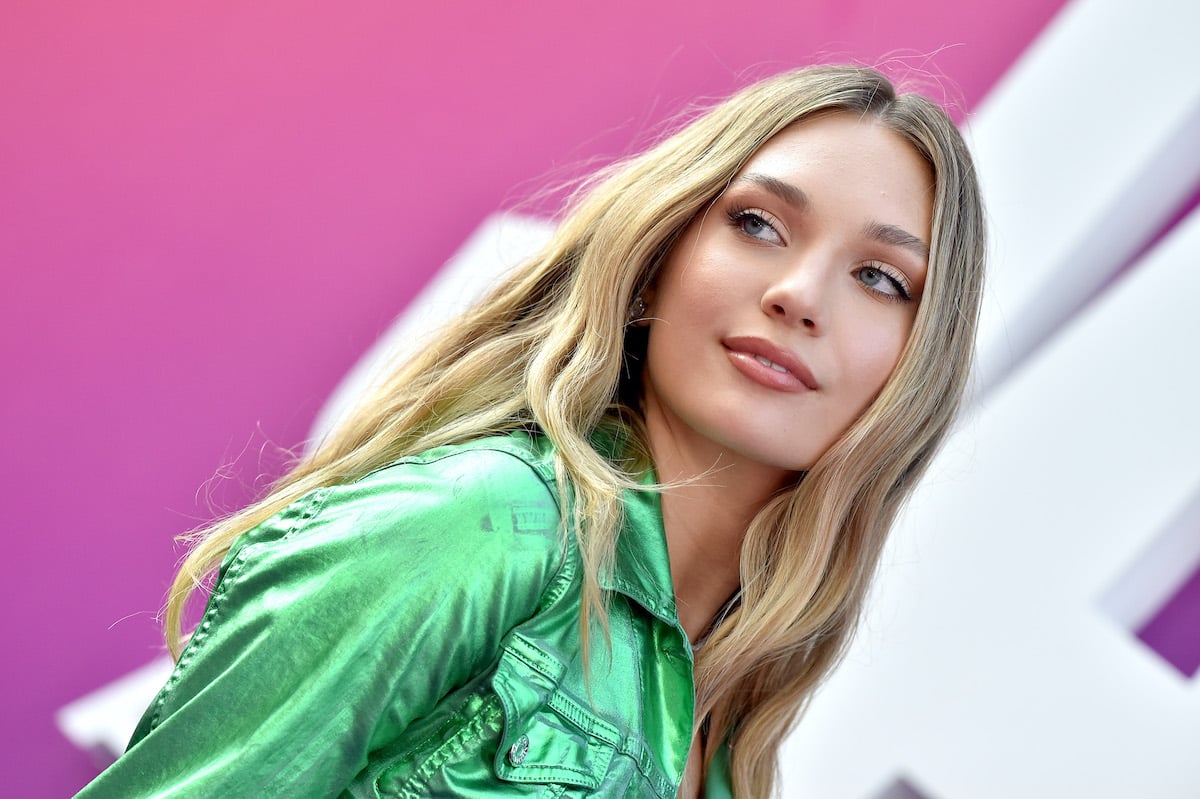 Prior to being cast in West Side Story, Ziegler has guest-starred in TV shows like Drop Dead Diva and Pretty Little Liars. She also had some credits in feature films like The Book of Henry. However, the dancer wasn't expecting to work with such a world-renown and well-respected director so early on in her career. Nor did she think she'd be working on a film that was a remake of one that she'd loved for most of her life.
Maddie Ziegler was initially intimidated by Steven Spielberg
But what was it really like for Ziegler to work with Spielberg? In an interview with V Magazine, the talented dancer shared that she was pretty much in shock when she first stepped on set, especially since she was only 16 years old when she was filming the movie. She was also pretty intimidated by Spielberg and the concept of working on West Side Story, but that all changed the very first time that he met the famous director.
RELATED: Maddie Ziegler on Her Audition for 'West Side Story'; 'My Team Tricked Me'
"Looking back on that experience, I could not have worked with a nicer person," Ziegler gushed about Spielberg. "It was a dream to work with him. With one of the biggest directors in the world, I was so intimidated. But the second I met him, he made me and everyone else feel so safe and welcomed. Everyone had a voice and an opinion on set, it was such a collaborative process. And you have to keep in mind this film, it's his baby. He loves it so, so, so much."
The 'Dance Moms' alum gushes about working on 'West Side Story'
Continuing on, the To All The Boys: P.S. I Still Love You actor revealed that Speilberg's excitement and energy were palpable and fostered creativity and collaboration within the cast. "I will never forget him watching the monitor and jumping up and down with joy," Ziegler recalled. "He was just as excited as we were. His really made the whole process so much more fun because it was so light. The energy was so incredible and everyone was emotional because he was so invested—and we were, as well. So, all around it was a great experience. I couldn't have enjoyed it more. Of course, he had such a strong vision and had us do things until they were perfect—but, I think he really allowed us to have our own flair, which was so cool."
RELATED: Maddie Ziegler Worries She Won't Be Taken Seriously as an Actor
Spielberg taught Ziegler a valuable lesson
Ziegler shared that since Spielberg is such a huge name in the industry, she was actually a bit taken aback by his personality. "People make assumptions, obviously when you are held at such a high level, people must think, 'Oh, they're rude,' or whatever," she shared."But Steven Spielberg was literally one of the nicest people I've ever worked with. It just goes to show, it doesn't matter how big or well-known you get, you can still be kind. It was so comforting and so grounding to see how humble he was. It was really inspiring."