Madison Beer Fans Are Furious That She 'Romanticizes' the Pedophilic Relationship in the Classic Novel 'Lolita'
Lolita is a true classic but that doesn't mean readers are necessarily rooting for the main character. The 1955 novel tells the story of a middle-aged professor nicknamed Humbert Humbert who becomes obsessed with a 12-year-old girl named Dolores Haze. He nicknames her Lolita.
Readers know that Lolita may be a classic piece of literature, but it's not a love story to admire. Now singer and TikTok star Madison Beer is under fire from fans for her comments about "romanticizing" the story of a grown man who sexually idolizes a child.
Here's what she said about Vladimir Nabokov's timeless tome.
 Who is Madison Beer?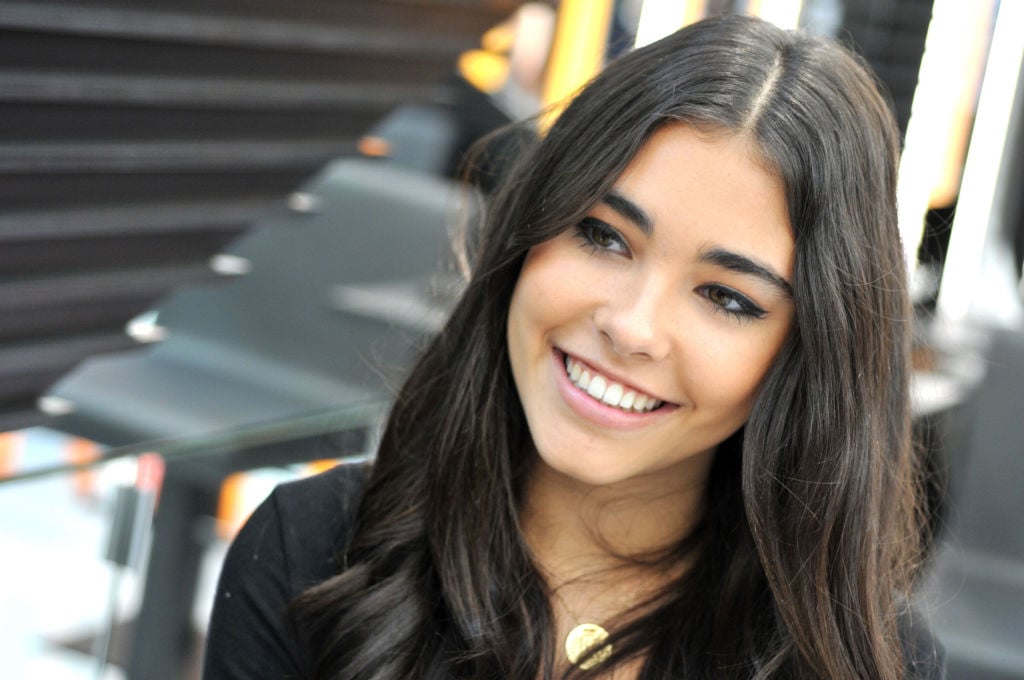 The 21-year-old performer began her journey to stardom when she was 13 and Justin Bieber tweeted a link to a cover she made on YouTube. His promotion eventually led to her landing a deal with Island Records and multiple singles over the coming years.
Now, Beer enjoys national recognition and millions of social media followers. Her estimated net worth is around $3 million.
Madison Beer had a strange reaction to 'Lolita'
Most literature lovers express disgust, dismay, or severe aversions to the central relationship in Lolita. But Beer shocked fans with her unique take on the story when she admitted to "romanticizing" the unlikely pair, Insider reported.
During an Instagram Live Q&A, a fan said, "PLEASE TELL ME YOU DON'T ROMANTICIZE LOLITA," and Beer responded, "I definitely do. But we're not gonna talk about that."
Fans were disgusted by Beer's comments
Critics and fans united in their criticism against Beer, who they accused of getting away with saying horrible things just because she's famous and attractive.
"Wow Madison Beer really said she romanticized a book about pedophilia and y'all aren't even gonna say anything," one Twitter user said. The hashtag "MadisonBeerIsOver" party started trending after her comments were exposed.
"There's nothing wrong with Madison saying Lolita is her favorite book. You can enjoy a book without condoning or supporting what happens in the book," another Twitter user agreed. "However, saying you 'definitely' romanticize Lolita like it's a joke is disgusting."
Beer defended herself against the criticism
After the backlash, Beer tried to clarify some of her earlier statements.
"I have always said Lolita was my favorite book because it's controversial.. it raises awareness and tells a story from a different POV on an important topic which is why I love it," she said to one Twitter critic. "I was not saying I condone or romanticize a pedophilic relationship. I just like the book."
She also claimed she "misspoke" originally and was "mostly kidding" about being enamored by the relationship in Lolita. She followed up with a more formal apology for her statements.
"I love u guys & I'm sorry. I misspoke and would never condone innaproproate [sic] relationships of any kind," she tweeted. I'm sincerely sorry for it seeming like I do. let me make it clear – I do not. have a good night."
Later, she apologized again in a lengthier statement and acknowledged that the book could be triggering for some people. Beer promised to "do better" in the future.