Madison Beer Revealed She Basically Paid for Her 'Reckless' Music Video
Madison Beer seems to be expressing some grievances with her record label. The 22-year-old is currently signed with Epic Records and released her debut studio alum, Life Support, with them. Beer's single "Selfish" from the aforementioned album did particularly well, in large part thanks to the traction that it gained to TikTok. Furthermore, Beer is currently promoting her upcoming tour. However, she doesn't seem to be too pleased with her label.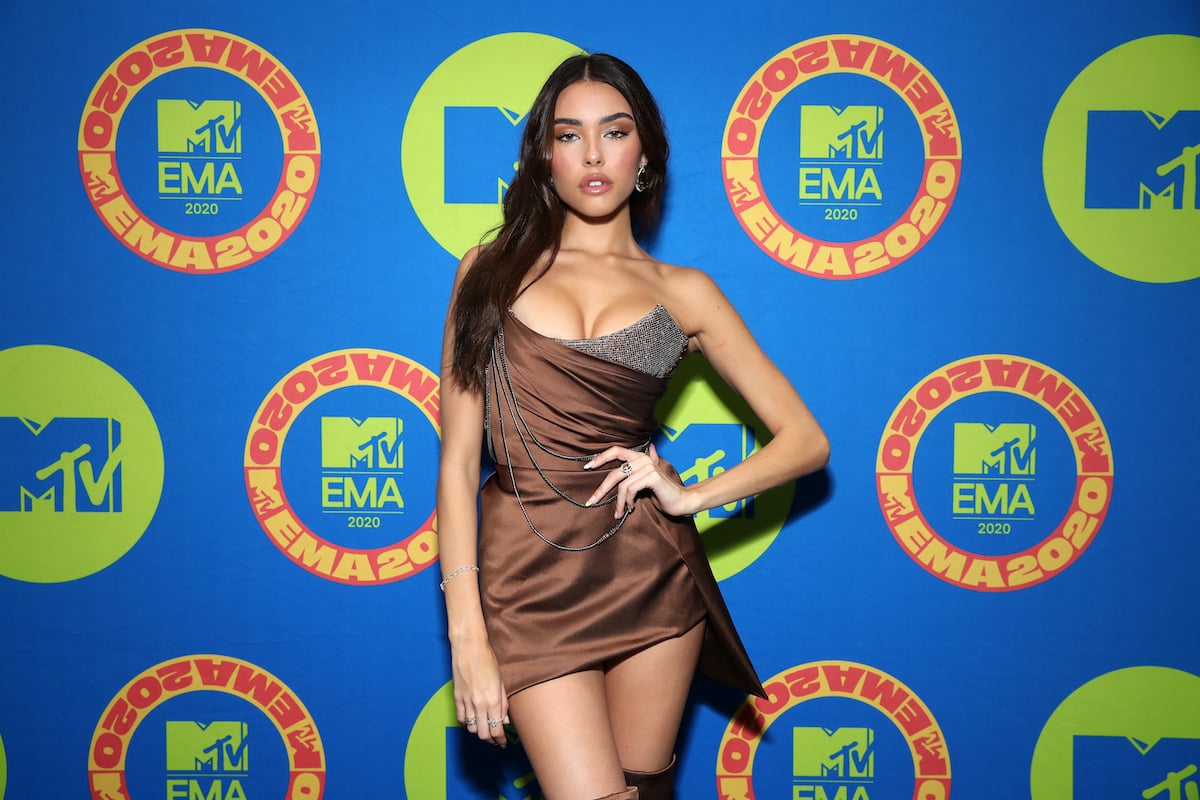 Madison Beer appears to slam her record label on Twitter
On August 2, Beer took to her Twitter page to vent some of her current frustrations and seemed to call out her label. "i h8 my l**** 🤍 so much," the "Reckless" singer wrote in a since-deleted tweet. While the asterisks may have initially caused speculation about whom Beer was referring to, her following tweet left little up to interpretation. After a fan replied "trust me baby we do too," the singer felt emboldened to express some of the reasoning behind her hatred.
The singer claims she had to pay for the 'Reckless' music video herself
"They literally do NOTHING to support me or promote me or ANYTHING," Beer seemingly penned about her label in another deleted tweet. Continuing on, the "Home with You" singer claimed that she had to foot most of the bill for the music video for her song, "Reckless" because her label didn't see or support her vision. "i even had to f—–basically fund the entire reckless video myself cuz they didn't believe in it at all I'm over this s—"
Fans of Beer likely know that she had a big hand in making the music video for "Reckless." The singer actually revealed that she co-directed the video when she released it. "'Reckless' the music video, out now 🫂🏹🤍 directed by me & @amberpark," Beer wrote when the video was released on June 29. Continuing on, she shared that she couldn't have made the video without her collaborator, Amber Park.
Beer co-directed the 'Reckless' video with Amber Park
"Thank you dearly to everyone who helped bring this video and this wild idea of mine to life… @amberpark I truly could never have done this without you & to the rest of the amazing crew who worked 3 very long days & then 4 very long weeks… thank you, from the bottom of my heart,🤍" Beer wrote. Now, of course, fans of Beer's are looking at her statement with new eyes. If she truly didn't have her label's support when she was making the music video for "Reckless", having a strong collaborator was likely essential to making the video happen.
Considering that "Reckless" performed well for Beer on streaming platforms, it's interesting that Beer is claiming that she was forced to fight to get the music video released. However, it's not often that things end well for artists who slam their labels publicly, regardless of if their claims are valid or not. Since Beer has deleted her comments, perhaps the singer is working out her issues with her label offline. For the sake of her fans, we hope that her tweets aren't the nail in the coffin.
RELATED: Taylor Swift vs. Scooter Braun; 'Taylor, the Narrative You Have Created Does Not Exist'
Related post url: