Madison From 'Southern Charm' Keeps Fiancé off Camera – Hard Lessons Learned From Austen Kroll Relationship
Madison LeCroy from 'Southern Charm' won't be showing her fiancé Brett Randle on the show this season. Likely after enduring heartbreak on camera with Austen Kroll.
Madison LeCroy from Southern Charm has good reason to keep her relationship with fiancé Brett Randle off camera. She shared in the past how ex-boyfriend Austen Kroll would change when cameras rolled, so she likely wants to protect her relationship this time around.
Fans recently asked LeCroy if Randle will be seen on Southern Charm Season 8, which is when she said there was no way she'd have her relationship tracked on the reality show. And while the early days of coronavirus (Covid-19) hit her relationship with Kroll hard, she said he changed when they were filming.
Madison LeCroy's fiancé will not appear on 'Southern Charm' Season 8
LeCroy told fans Randle will remain off-camera on the next season of Southern Charm. "My fiancé will not be on Southern Charm. I hate to say that," she said. "But you know, it's just not his thing. And not only that, but I want this to work."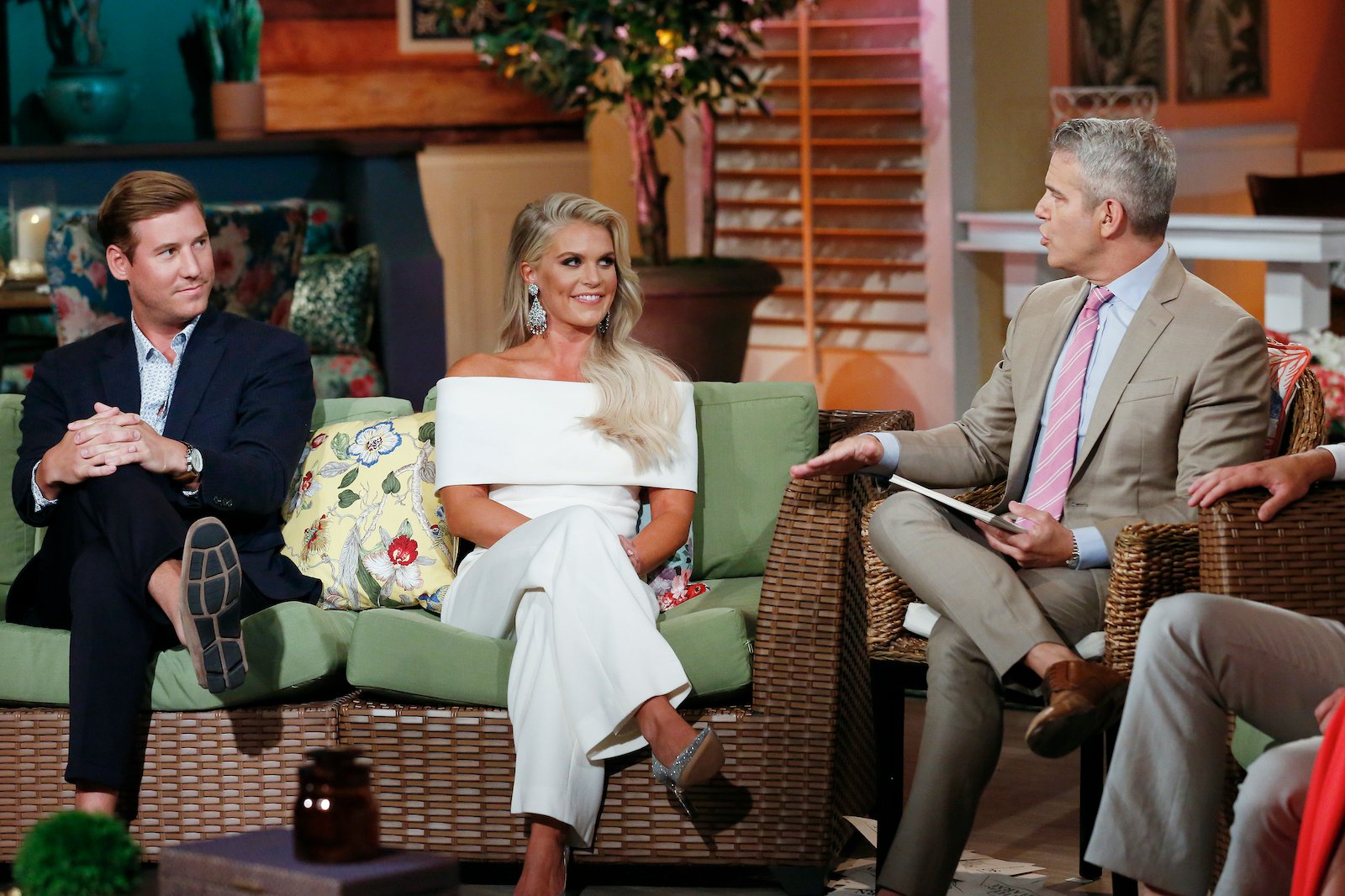 She added, "So I think that keeping that private was the best decision that I made," she said. "And I love him so much, and I hate that if people were mean to him, I would go bats*** crazy. So we're just going to avoid that and keep our love to ourselves. And not have the input of all the haters on there. Telling me what to do in my relationship."
Like many reality television couples, fans (and cast members) took sides when Kroll and LeCroy were together. The tumultuous relationship also created divisions in the cast. And since Randle didn't sign up to be on the show, LeCroy likely wants to be extra cautious.
Madison LeCroy says Austen Kroll changed when cameras rolled
Another reason why LeCroy wants to keep her relationship off of reality television is that she witnessed how Kroll would be different during filming. "I was mad that he acted so differently than he does when the cameras weren't around," she told ET in Dec. 2020.
"So, you know, he would be calling me or, you know, checking in and all these things," she continued. "But then, as I'm at the party, I find out that he slept with this girl at this pool party, you know, days before that. So then I was just, like, what? This is bulls***. Like, pretty much be honest. If you want to go do your thing, then don't call me."
Of course, filming and the pandemic weren't the only reasons why the couple broke up. "I was able to see what he did in a day and then I quickly realized it was, you know, bean bag chairs and Call of Duty," she observed. "I decided that was probably how it would be the [remainder] of the year and it just wasn't going to be something [I could put up with]."
"He doesn't have any responsibilities, but he should at 33 years old," she said. "I just felt like we grew apart during that time."
She's also keeping cameras away during her wedding
Bravo has featured a slew of reality weddings but LeCroy said don't count on seeing her wed Randle on the show. She plans to keep the nuptials intimate with only family.
"Yeah, so I guess a lot of people are asking me when I'm getting married. I mean, I would marry him tomorrow," she said during her Instagram Live. "But I do want to at least make sure that our families can be there and at least our parents. So the Southern Charm cast will not be at my wedding only because, like I said, we're doing family. And that's kind of it."