Madison Hildebrand From 'Million Dollar Listing' Shares Discouraging Health News
Even the most optimistic and upbeat person can be pushed to the point of exhaustion. Madison Hildebrand from Million Dollar Listing Los Angeles has kept a stiff upper lip during what seems to be endless surgeries and treatments for a broken hand.
But today on Instagram, he revealed his hand is still not quite healed. That means more time spent at the doctor, more casts and endless unrelenting questions and pain. The hand injury is literally the last straw for Hildebrand. Years ago he dealt with a broken jaw that left him trying to do business while having his jaw wired shut.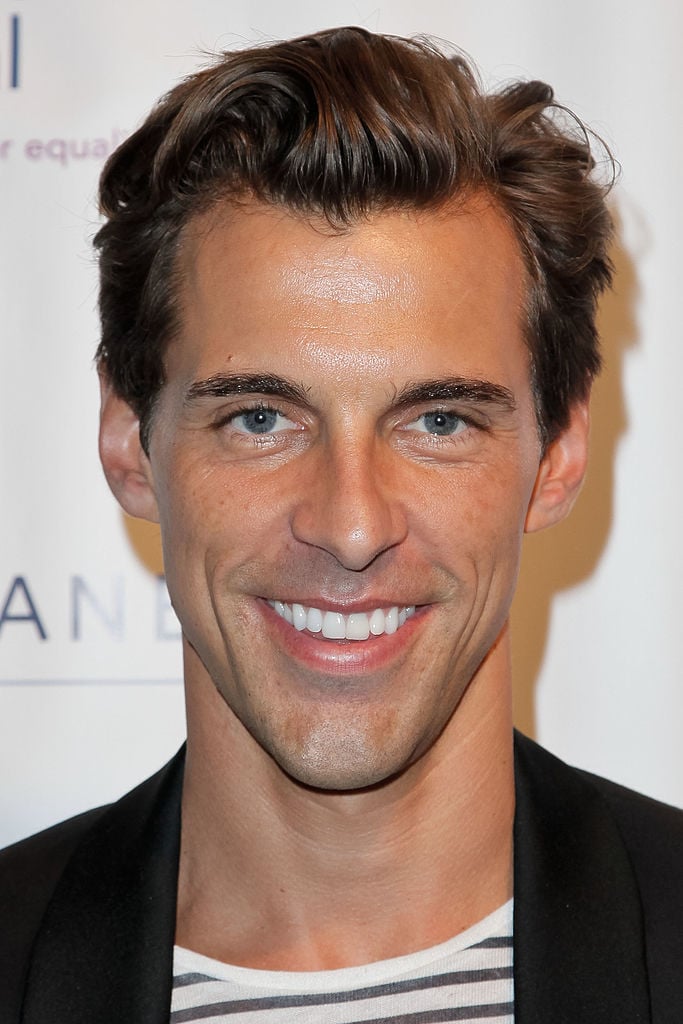 The jaw injury left the broker with after shocks that didn't end there. Next came his hand injury, but it is not new.
A simple kitchen accident
Hildebrand shared with The Cheat Sheet that his hand injury could have happened to any dog owner. "I was cooking and chopping in the kitchen," he says. "I went to turn, but didn't see that my dog Prince was laying right under my feet." The dog caught Hildebrand off balance so he fell, knife in hand. "Of course I didn't want my dog to get cut with the knife so I fell down hard on my left hand."
Hildebrand sought medical treatment immediately but the X-ray showed he only had torn ligaments. He followed doctor's orders but the hand didn't seem to heal. Finally, one physician ordered a CT scan which revealed not only did Hildebrand break his hand, it did not heal properly and the bone was actually dead.
Without hand surgery, Hildebrand would develop painful arthritis. But his surgery was not all that simple. In February, Hildebrand traveled to the Mayo Clinic in Rochester, Minnesota, where surgeons performed a procedure for a scaphoid non-union fracture, which is a wrist fracture that fails to heal, according to the American Society for Surgery of the Hand. Part of Hildebrand's hip bone was used to help rebuild bone that was no longer viable too.
The journey has been painful
Recovery, to say the least, has been painful. In fact, he developed an infection that was treated aggressively with antibiotics. Meanwhile, he learned his beloved dog Maya was also ill with heart disease. While he was at the Mayo Clinic he discovered she was sick. He flew home in time to be with her before she passed.
Hildebrand continued to keep a smile on his face as he continued to deal with pain. He had to endure yet another surgery only last month. "But I have another surgery tomorrow," he posted to his Instagram story. "I will have to go under general anesthesia in hopes of doing this nerve block in my arm. So the nerves in my hand will become numb. So I don't have the nerve pain that's shooting through my hand and my wrist."
And he is still not healed
Hildebrand has tried to remain optimistic and even playful at times. He asked his Instagram followers to choose their favorite cast style as he's had several since his surgery.
He's also posted many throwback photos of the days when he wasn't dealing with the pain. "Ask me how am I doing… this #tbt photoshoot pretty much explains the progression of this surgery and the healing process, and where I am right now," he posted to Instagram, which included a set of gorgeous photos.
"This has been one of the most difficult periods of my life," he continued. "Emotionally, physically, painfully – I'm not a #happycamper right now. .
I'm so lucky to have the best doctors and support and love and friendship‍‍‍‍‍ that I do, and even that doesn't give relief. One day at a time I know, if I hear it one more time I look forward to the strength that I gain from this experience and I really look forward to the day this isn't affecting my decisions minute by minute."
He didn't receive the news he hoped
Hildebrand was scheduled to have his cast removed and hand evaluated. He was hopeful the day would reveal that he is healing well and this saga would be in his rearview soon.
But that is not what happened. He told Instagram followers not only is he not healed he still does not have answers. "Too many of you to answer and I'm exhausted," he wrote. "This is what I know for now. It's been 3 months since this last surgery and I don't have answers other than it's not healed. So we're formulating a plan and speaking with my other surgeons. Getting a new cast on now."
Because all the information must be reviewed by a team at the Mayo Clinic, Hildebrand must, once again, wait for any information about his progress. He seemed focused and calm. Hildebrand said his doctor cannot give him a prognosis but only 10% of the new bone they added to his hand is alive. This may also mean he is looking at yet another surgery this week too.
Check out The Cheat Sheet on Facebook!