Madison Prewett's Twitter Likes Seem to Reveal Where She Stands With Peter Weber
Madison Prewett recently appeared on Kaitlyn Bristowe's Off the Vine podcast and she alleged that Peter Weber told her that he wanted to be with her just days before he was spotted in Chicago with Kelley Flanagan. This led Weber to call out Prewett on Instagram. For fans who were wondering where the two stood, it seems Prewett's Twitter likes show Prewett is moving on.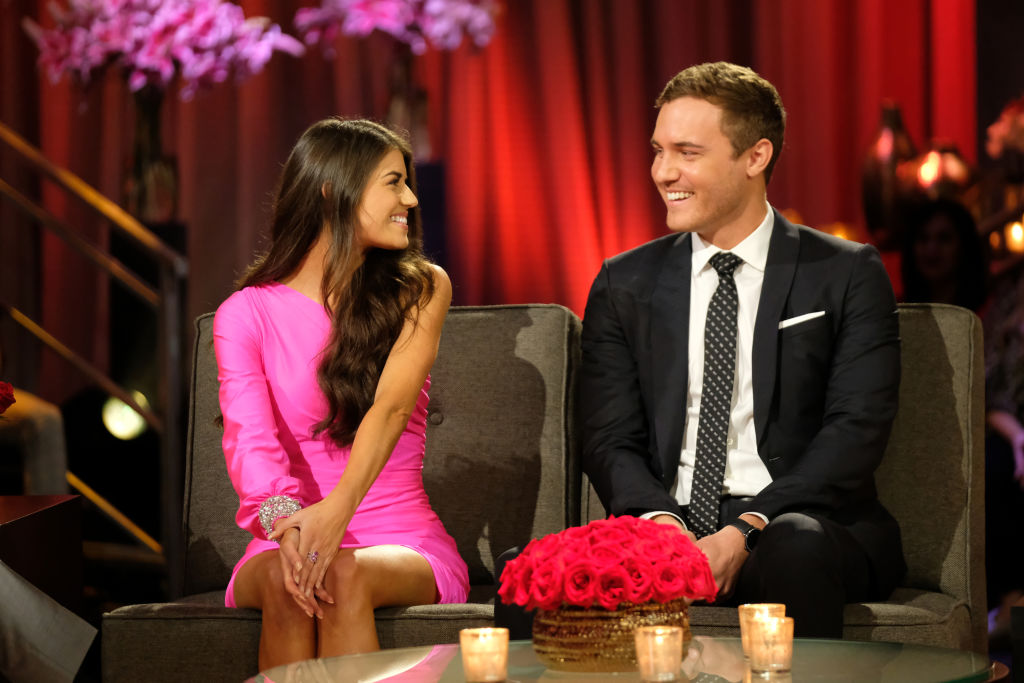 Madison Prewett said Peter Weber wanted to get back together
On the Off the Vine podcast, Prewett told Bristowe that she was confused when Weber was seen in Chicago with Flanagan. This was because Weber apparently reached out to Prewett just "two days before" he was seen in Chicago with Flanagan.
"He was, like, calling me and texting me being like, 'I miss you, let's get back together,'" Prewett said. "I mean, I think that to me was a little confusing, but I think, like, when you breakup and you're going through a heartbreak and you just came off a show that was emotionally, physically and very which way exhausting, everybody handles that differently. Everybody leans on different things."
Prewett also told Bristowe that Weber reached out to her again after he was seen with Flanagan.
"He had texted me two days before. And he texted me after it had been out for a couple days. He sent me this long, long text, kind of explaining himself, but not really. Just kind of sharing the current situation or whatever," Prewett told Bristowe. "I was very kind back, I was just like, 'Look, this doesn't affect anything for me, like, we went our separate ways, it's not like I lost something here.' I guess, but I told him kind of what I'm saying. What I'm confused about Peter is two days ago you were telling me how much you loved me and wanted to get back together and now you're with the one person that was my best friend. It just feels a little hurtful."
The former Bachelor called her out
After Prewett went on Off the Vine, Weber responded. A Bachelor Nation fan page on Instagram posted about what Prewett disclosed on the podcast. Weber then publicly commented on the post and tagged Prewett's account. In his comment, Weber claimed that Prewett was not telling the whole story.
"@madiprew you'd think you'd have a little more respect for this situation given we both know there's more to the story," he commented.
This comment caught the attention of blogger Reality Steve, and he tweeted, "Oh boy. Guess this back and forth isn't gonna end anytime soon…"
What Madison Prewett liked on Twitter
For those curious to see how Prewett reacted after Weber clapped back, it seems like she does not care and is moving on. A great deal of her recent likes on Twitter are complimentary towards herself and her appearance on Bristowe's podcast.
"At this point, @madiprew doesn't need to explain herself. She said her truth. To greater things," reads one of the tweets Prewett liked.
Prewett liked another tweet that says, "I'm team @madiprew any day."
Another tweet Prewett liked reads, "Listening to @madiprew on #offthevine with @kaitlynbristowe and…. WOW… she's amazing."