Madonna Had No Idea She Was Speaking In a British Accent For Years
Madonna isn't just the material girl, the singer has also had her fair share of romances — and one had her slipping into a British accent.
Madonna is one of the biggest symbols of the 1980s, but her celebrity status has continued to this day. Over the years her image and style have shifted, but she's still known for being the material girl — perhaps to her chagrin. She has changed many different aspects of her image, from the sound of her music to her personal style, to even embracing her spiritual side for a time in the late 1990s. Among the many changes that Madonna has gone through? A shift in her accent. Even though she's American, she spent decades speaking with a British accent, to the confusion of many. Why did Madonna speak with a British accent? And was it something she was doing on purpose?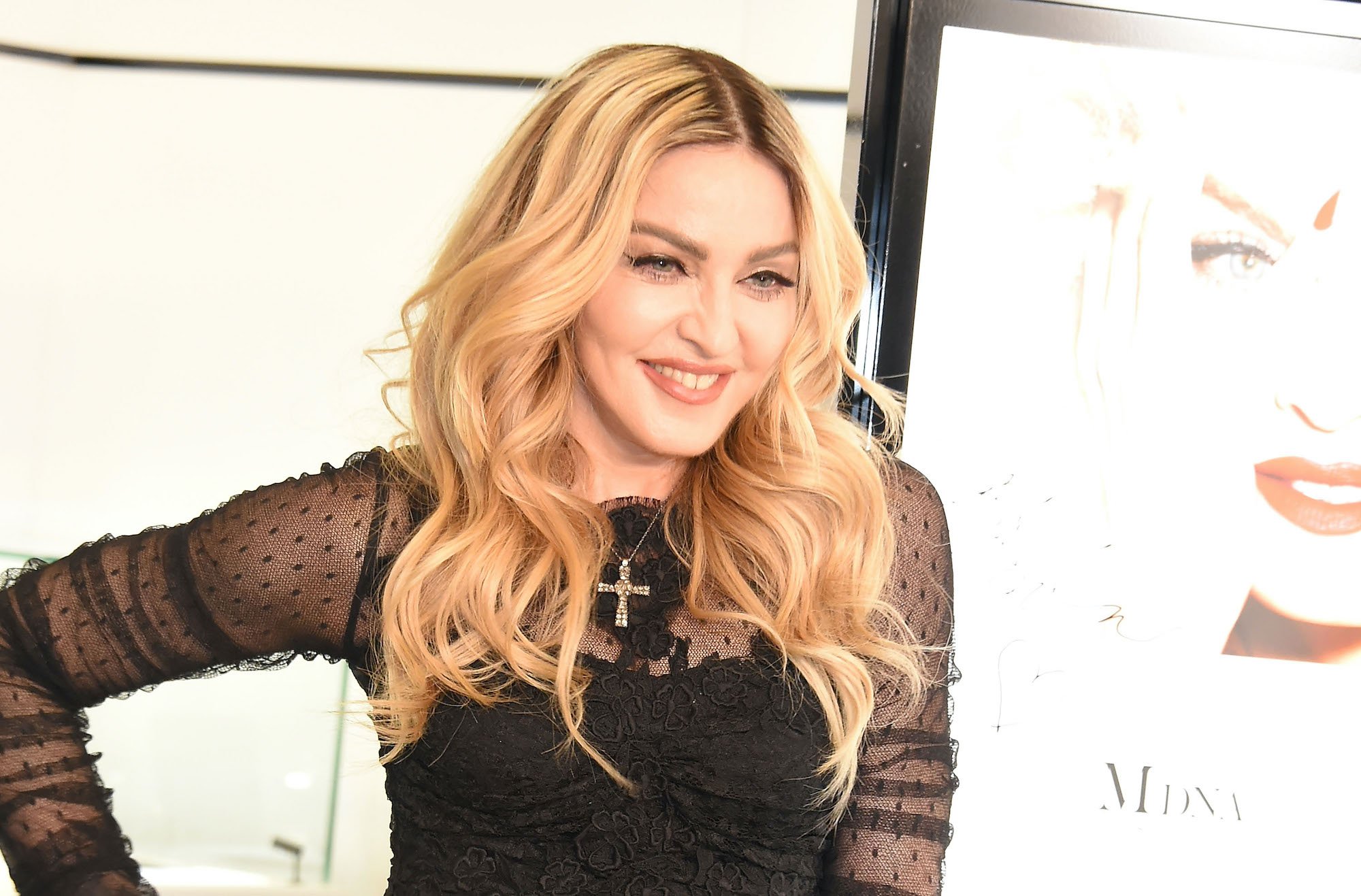 Where is Madonna originally from?
Madonna was born in Bay City, Michigan, and grew up in the Metro-Detroit area. When she was in her twenties, she moved to New York and started dancing, then joined a few different bands. Her solo success came within a few short years, though, with her first album, Madonna, giving her a top-ten single. However, her status as a pop icon really came with her second album, which included both "Like a Virgin" and "Material Girl."
Throughout the '80s, she continued to have more hit songs. She also started acting, to varying degrees of success. The '90s showed more hit songs and albums, more film roles, and new personas. Into the 2000s, she took on a more spiritual persona, and also released a children's book: The English Roses. Perhaps she really did have a thing for the UK.
When did Madonna start speaking with a British accent?
In 2000, Madonna started dating Guy Ritchie, an English director known for two Sherlock Holmes films and his adaptation of The Man From U.N.C.L.E. At this time, Madonna really embraced a British identity, including speaking with a British accent. However, she was recorded speaking with the British accent before this, too, mostly starting in the 1990s while she was filming Evita. However, her marriage to Ritchie and her time living in the UK made the accent a lot stronger, and more people started picking up on it. After their divorce in 2008, she started to drop the accent, and revert to her original American accent.
How does Madonna feel about the accent today?
In early 2020, Madonna performed her Madame X tour, including a stop in the UK. An article from the BBC describes how during the show, she gave some banter with the audience, and she fell back into her old British accent. But she decided to joke about it. She blamed her relationship with Ritchie for giving her the accent. She even claimed that she had been completely unaware that she was speaking with an accent, and that hearing it made her feel mortified:
I didn't know what anyone was talking about until I heard old interviews of myself. And then I was horrified and flabbergasted. Why did you let me do that to myself? I'm from Michigan!
The crowd seemed to buy it and even booed her mention of Ritchie. Even though it's a bit cringey to watch interviews where she's using the accent, her fans don't mind, and Madonna seems to be taking it in stride. And though the accent was imperfect, it seems to have been a legitimate habit — as evidenced by her slipping back into it years after her divorce.