Madonna Won't Sing These 2 Hit Songs Unless Someone Pays Her $30 Million
You won't get Madonna to sing these two hits from her music career unless you buy her out.
Madonna is one of the most notable performers of the '80s. The worldwide sensation achieved superstar status by conquering the male-dominated music industry of the era.
Now 62 years of age, Madonna has sold more than 70 million albums internationally and has attained 21 Top 10 hits.
Despite her unprecedented success, the "Justify My Love" singer refuses to perform two of her biggest hits, saying someone would have to pay her $30 million to do so.
'Like a Virgin'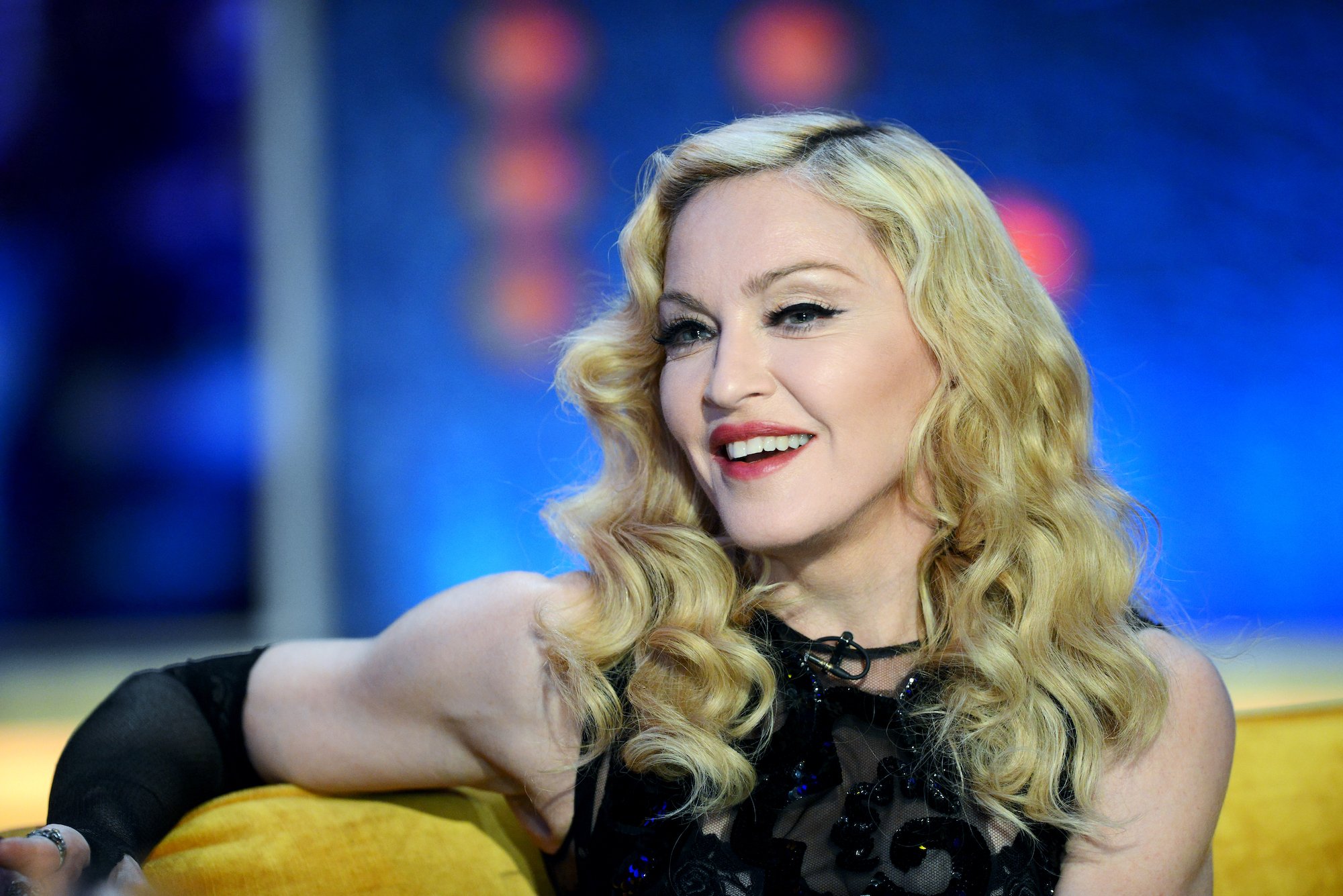 The controversial performer was born in Bay City, Michigan, in 1958. Her birth name is Madonna Louise Ciccone. At only five years of age, Madonna's mother died from breast cancer.
Biography reported that the singer was determined to be heard, saying, "I think the biggest reason I was able to express myself and not be intimidated was by not having a mother." She explained, "For example, mothers teach you manners. And I absolutely did not learn any of those rules and regulations."
Madonna says she "rebelled against her traditional upbringing by turning her conservative clothing into revealing outfits, frequenting underground gay nightclubs, and rejecting her religious background."
In 1978, the iconic performer moved to New York to pursue a career in dance. After working as a showgirl in Paris and joining several bands in the Big Apple, Madonna found success in her first single, "Everybody." She signed a deal with Sire Records in 1982 when the song hit number one on the dance charts.
Her first full-length album, Madonna, featured the hits "Borderline," "Lucky Star," and "Holiday." Suddenly, girls were embracing Madonna's style with fishnet stockings, fingerless gloves, and crucifix necklaces.
The hits never seemed to stop with "Like a Virgin," "Material Girl," and "Like a Prayer." After a string of controversial performances and high-energy world tours, Madonna tried her hand at acting, appearing in both film and Broadway theatre.
The one-of-a-kind eclectic performer has won seven Grammy Awards, with 28 nominations.
In 2019, "Diamonds" singer Rihanna took the title of the wealthiest female musician from Madonna, with a net worth of $600 million. According to Forbes, the "Like a Virgin" performer has an estimated net worth of $570 million, far more than other artists such as Celine Dion and Beyonce.
The song Madonna refuses to sing   
"Like a Virgin" was one of the classic songs that made Madonna a household name. The controversial hit sent a conflicting message, with some critics accusing the superstar of "mocking her faith."
Song Facts reported Madonna performed the song for the first time at the MTV Video Music Awards in 1984. "Wearing a wedding dress and a belt buckle that said "Boy Toy," she sang a sultry version, ending with a simulated orgasm."
The performance aired before the song was released and subsequently became Madonna's first number one hit in the U.S.
Rolling Stone ranked the song number four on its list of greatest pop songs. Madonna told them, "I certainly wasn't a virgin, and, by the way, how can you be like a virgin? I liked the play on words. I thought they were clever."
What Madonna said about two of her biggest hits
Today reported that Madonna revealed she has no intentions of ever singing several of her classic songs.
She said, "I'm not sure I can sing 'Holiday' or 'Like a Virgin' ever again. I just can't. Unless somebody paid me like $30 million or something."
The legendary performer told The Times, "If I'm in a car or I go into a restaurant, I'm out somewhere, and one of my songs starts playing, I just go, "Ugh." Probably because I've had to hear it five billion times already, and I want to escape that."