Why Maggie Rogers Had 'Imposer Syndrome' After Her Viral Video With Pharrell
Maggie Rogers touched on some of her life experiences with 'Light On' including her pangs of 'imposer syndrome' following the success of 'Alaska.'
Maggie Rogers went from attending New York University as an English major to an up-and-coming "pop star." Even with people saying she should be so happy with her success, the "Alaska" singer shared that she felt impostor syndrome at the beginning of her music career.
Maggie Rogers rose in popularity with songs like 'Alaska' and 'Love You For a Long Time'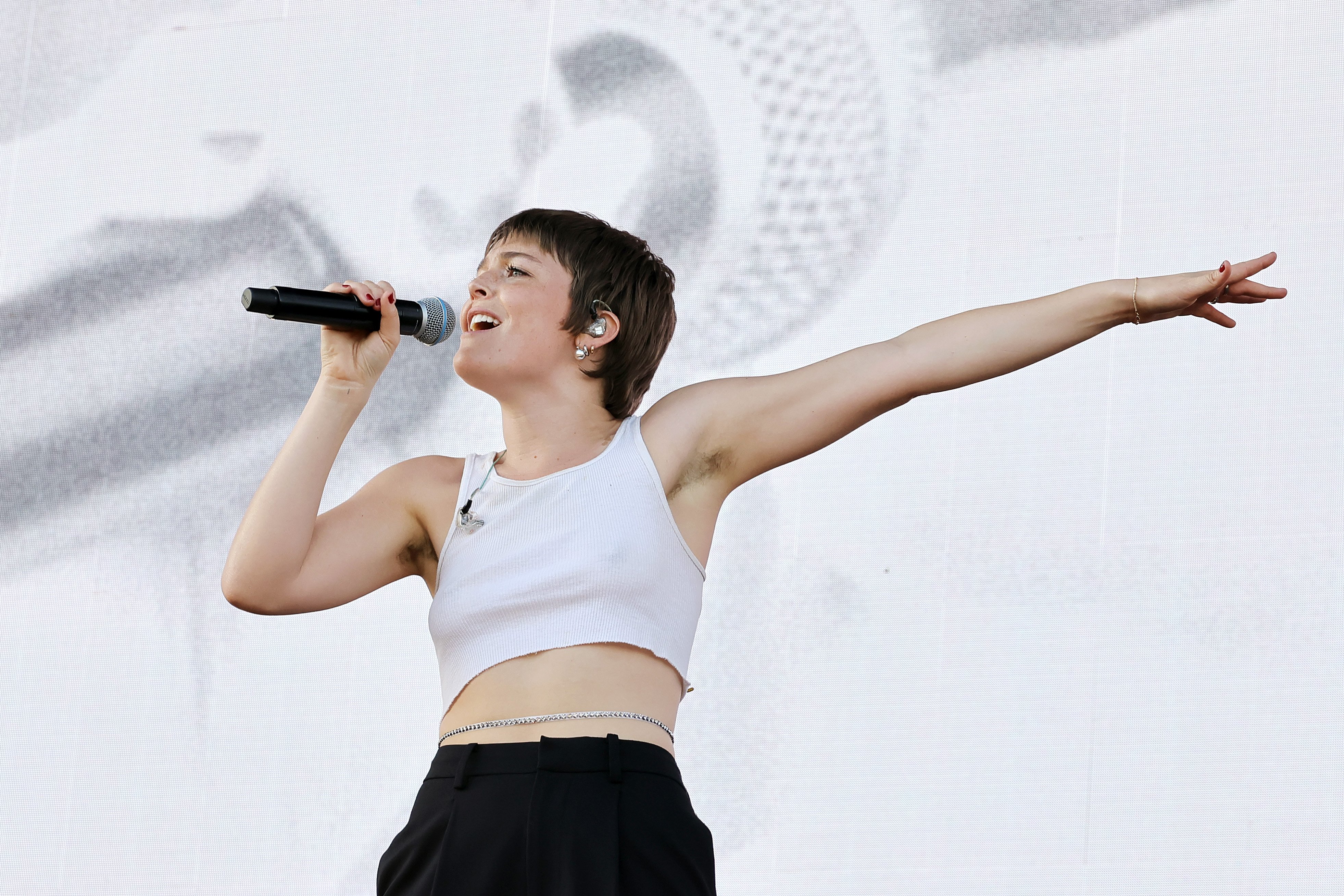 She grew up making folk music in Maryland, even attending college as an English major before pursuing music full time. Rogers is the singer-songwriter behind Past Life, an album featuring songs "The Knife," "Fallingwater," and "Burning."
Of course, some know this artist from the now-viral video of Pharrell's Masterclass at NYU's Clive Davis Institute from 2016. It's there that she showcased the song "Alaska," describing how her past influenced her folk-ish pop sound. Rogers even earned a Grammy nomination for Best New Artist in 2019.
Maggie Rogers said there was an 'element of guilt' discussed in her song 'Light On'
Rogers was asked about her Past Life song "Light On," which contains the lyrics "With everyone around me saying: 'You must be so happy now.'" This was a reference to Rogers' actual stardom, with the songwriter going from a student in New York to a pop star almost overnight.
"There was an element of guilt," Roger said during an interview with Vulture. "First off, I value hard work. I have an incredible amount of respect for my classmates. All of us knew I hadn't put the work in on music for that two-and-a-half years. I'd been doing my English major. What's that thing called? Impostor syndrome." 
"My classmates were super supportive," she continued. "It was me wondering why it was happening to me, not to someone else. It made holiday parties stressful. I remember going to church at home on Christmas in 2016 and people wanted to take my photo. Now I don't go to church in my hometown. When I'm home in Maryland, I don't leave the house. That's a weird feeling." 
She added that at parties people would ask her how she's feeling, saying that she must be "so happy" now. Rogers said that after hearing what was coming out of her mouth, she realized she wasn't ok. It was this idea that sparked "Light On" and other themes throughout her album. 
Maggie Rogers performed at the 2022 Coachella Valley Music and Arts Festival 
Rogers returned to the stage with the 2022 Coachella Music Festival, featuring a Whitney Houston snippet and performing "That's Where I Am" live for the first time. The artist even showcased an unreleased song, as seen in footage from the first weekend.
Just days before her Coachella performance, this artist debuted her newest single, "That's Where I Am." This came with an announcement regarding a new album, Surrender, set for a July 29 release.