'Magic Mike 3': Channing Tatum's 3 Times a Day Workout Includes 'Doing Very Despicable Things'
With Magic Mike 3 on the way, Channing Tatum is heading back to the gym. When it comes to the actor and producer's workout regimen in preparation for returning to the semi-autobiographical franchise, he takes getting swole to a whole new level.
Tatum reprises the role of Mike Lane for a third installment in the series. While he's generally a healthy individual in his personal life, he's been kicking up the exercise routine a notch these days. And he's been "doing very despicable things" as he gears up for the next chapter of his story.
'Magic Mike 3' is going to be epic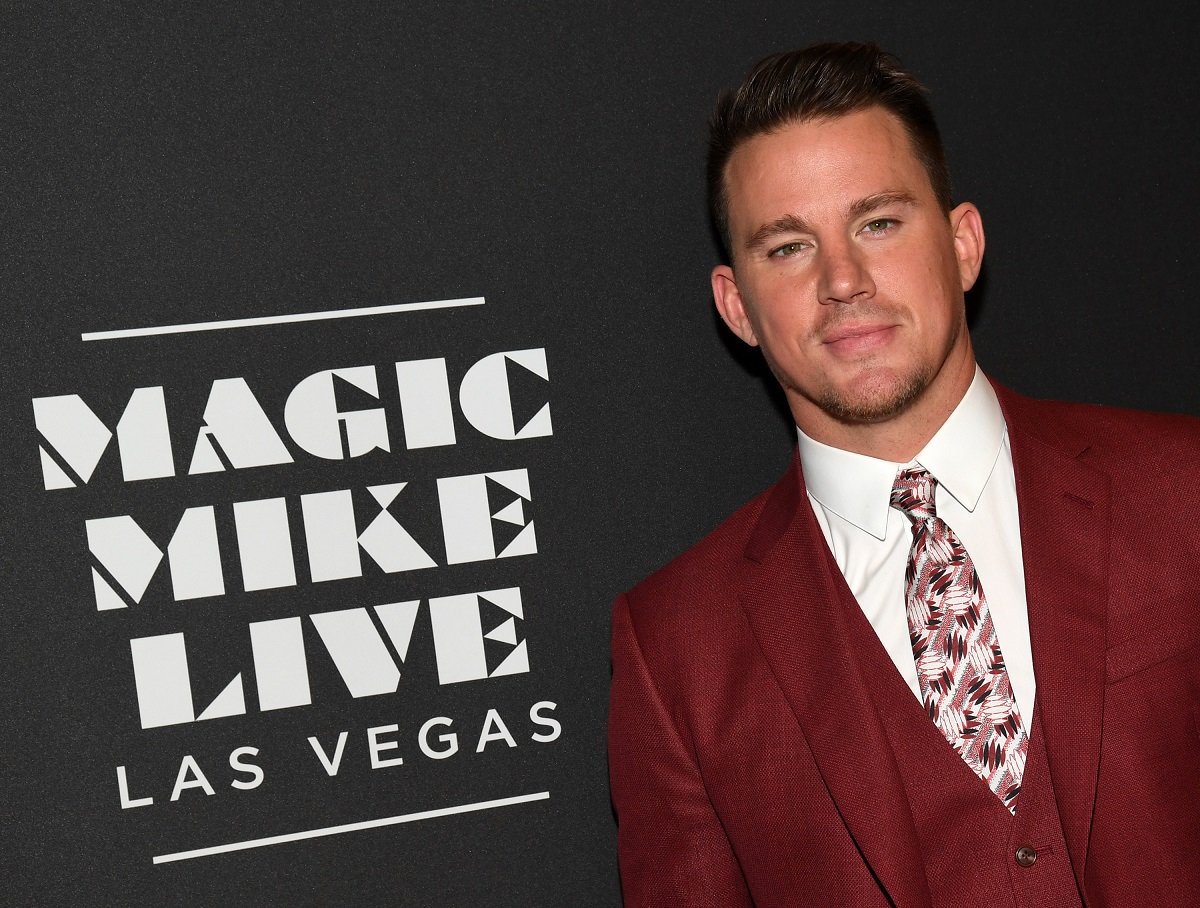 The story of Magic Mike begins with the first movie installment back in 2012. The plot is loosely based on Tatum's own experiences as an 18-year-old stripper in Tampa, Florida. He plays the fictional Mike Lane, a roofer by day who turns to the strip club stage as his side-hustle by night.
After the first film proved a wildly popular crowd-pleaser, both with fans and at the box office, the sequel Magic Mike XXL debuted in 2015. In 2021, the actor announced his plan to tap back in for Magic Mike's Last Dance, the third and what could be the official final chapter in the male stripper saga.
So what should fans expect? "We decided to make a third movie, and I was like, look, two goals, and I'd say the first goal was I want to make the Super Bowl of stripper movies," Tatum said on The Graham Norton Show. "And second, I wanted a really strong, equal female role."
Channing Tatum's 'Magic Mike 3' workout routine
Channing Tatum told BuzzFeed about his workout regimen in preparing for Magic Mike 3. "We're dancing in a garage in the Valley doing very despicable things for about two, three hours a day," he explained. "Then, I go home and do cardio. And then I work out late at night," Tatum finished.
Despite his enthusiasm for the project and normal active lifestyle, Tatum knows the Magic Mike look isn't sustainable. "To be that kind of in shape is not, it's not natural," he said on The Kelly Clarkson Show, noting how he has to "starve" himself. "It's my full-time job, and I can barely do it."
How Tatum prepared for this role in the past
Channing Tatum was no stranger to the rigorous workout. He prepared just as hard for the first two Magic Mike movies. As Men's Journal points out, Tatum spent every day in training. He started with a 20-mile bike ride and ended with a six-mile evening run. In between, he also did weight training, sit-ups, pool laps, conditioning on the treadmill, pull-ups, dips, and plenty of jumping lunges and burpees.
The official release date for Magic Mike 3 is still to come. But fans undoubtedly look forward to one last go-around for Mike Lane, even if it does mean the star has to do some despicable things to prepare.
RELATED: When Is Channing Tatum's 'Magic Mike' Reality Show Coming to HBO Max?