'Magic Mike XXL' Star Channing Tatum Puts the Weirdest Thing in His Sandwiches
Channing Tatum has excellent taste in most things. But this sandwich topping might be the weirdest one you've ever heard of.
Leading men in Hollywood are notorious for going on some crazy diets to lose or gain weight for movie roles. Channing Tatum is the perfect example of someone who had to completely overhaul his workout routine and sculpt his figure so he could confidently bare it all in the 2015 film Magic Mike XXL.
But when Tatum isn't preparing for a movie role, he eats a lot like a regular person — except with one weird twist. The 21 Jump Street leading man has a few peculiar habits when it comes to mealtimes, including one surprising and slightly gross addition to his sandwiches.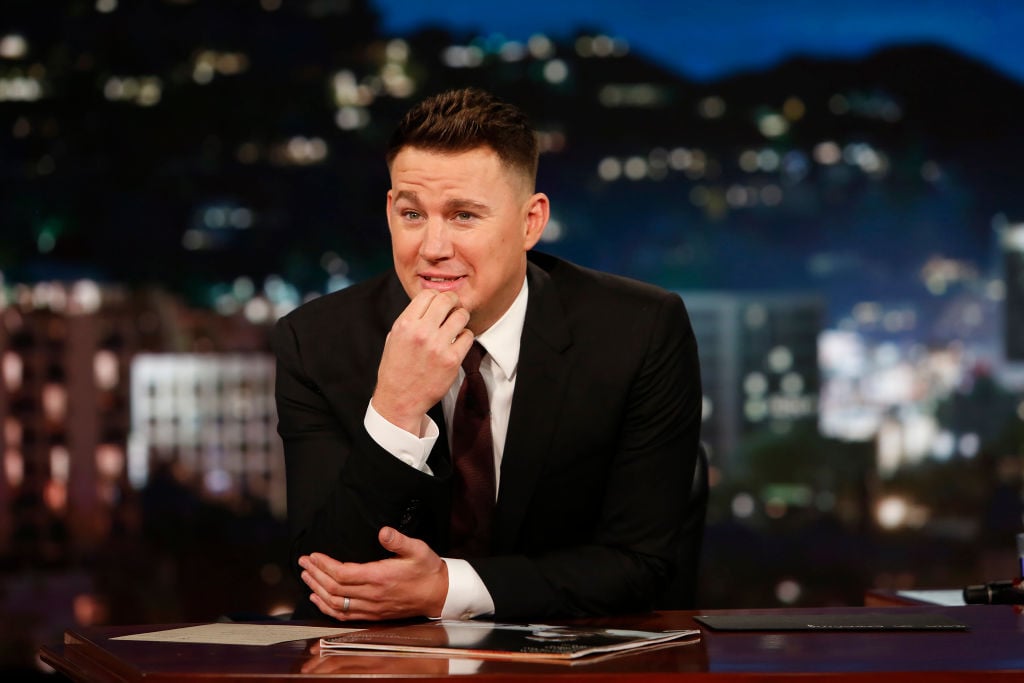 Channing Tatum achieved heartthrob status in the 2006 film 'Step Up'
Tatum hasn't starred in any recent movies since doing voiceover work in The Lego Movie 2: The Second Part in 2019. But despite a slight hiatus from acting, Tatum has an impressive repertoire of both acting and directing work.
His breakout role was in the romantic dance movie Step Up, which paired him with Jenna Dewan. The co-stars married in 2009 and had a daughter in May 2013. Much to the dismay of fans, they divorced in 2018.
Tatum has some very basic food preferences
A Reddit AMA (via Delish) revealed all the things you might not know about Tatum's taste preferences. For example, his sandwich order sounds perfectly normal until it gets weird.
When asked his all-time favorite sandwich, Tatum replied, "Bread, white. Peanut butter—not crunchy, creamy. Grape jelly—double portion, more than you think should actually fit on a piece of white bread. Bread. And then some Cheetos shoved in there, and then you're good to go."
He's not the only one who likes a little crunch in a sandwich — pickles or even plain potato chips are common additions. But Cheetos? That's a whole other level of uniqueness.
He admitted his tastes are very basic
Cheetos sandwiches aside, Tatum said most of his food choices are very boring. "I'm not a very adventurous eater. I like what I like and stick to it," he explained during the AMA.
As proof, he shared that his favorite pizza topping is regular old pepperoni and cheese. His favorite ice cream? Cookie dough.
Tatum had to do some hardcore dieting for 'Magic Mike XXL'
Sadly, life isn't just pepperoni pizza and cookie dough ice cream all the time, especially when Tatum is getting in shape for a role. For example, the 39-year-old actor notoriously brought his own plain chicken breast to a restaurant for an interview with Esquire during filming for Magic Mike XXL.
As the reporter noted, "He eats about half of one chicken breast. With water. The stripper's diet. The wrestler's diet. Sore in muscle and bone, dizzy with hunger, all in service to the upcoming nakedness. It's not that bad, he says. It's what he's doing."
Seeing Tatum's cut physique in the movie shows that all that hard work paid off. We're assuming that post-production, he loaded on peanut butter and jelly with Cheetos sandwiches.
He certainly deserved to.