'Magnolia Network': Chip and Joanna Gaines Share Advice with 'Growing Floret' Stars — 'There's Hope in This Equation'
Fixer Upper fans are eagerly counting down the days until Chip and Joanna Gaines' Magnolia Network launches.
That premiere was supposed to happen in fall 2020, but the pandemic forced them to push back that date until sometime in 2021. Now the Gaineses' many followers are even more excited knowing that a Fixer Upper reboot is slated to appear on Magnolia.
But those fans are about to find some new talent to obsess over. One of the most anticipated shows coming to Magnolia is Growing Floret, a series about organic flower farmers in Washington state. This couple recently sat down with the Fixer Upper stars to discuss their business plus get some advice from everyone's favorite HGTV hosts.
'Growing Floret' is a labor of love for 2 flower farmers
There are quite a few shows debuting on Magnolia Network at launch time, including ones about cooking, music, renovating, exercise, and family. One of the most gorgeous of these is Growing Floret, a series about a husband and wife duo growing their business while staying true to themselves.
Their story sounds a lot like the Gaineses path to Fixer Upper. Chris and Erin Benzakein, along with their kids Elora and Jasper, live and work on Floret Flower Farm in Washington's Skagit County, about one hour north of Seattle.
The Magnolia series will document the challenges of expanding their small family farm from two to 20 acres. And it'll touch on how a small business can thrive during a global pandemic. Their seed business became even more popular thanks to all the new home gardeners.
The Benzakeins are professed introverts who say the number one question they get asked is about welcoming visitors the farm. "That's not happening for us right now," Erin said during a video call with the Gaineses. Fans can visit them virtually, however, once Magnolia Network premieres in 2021.
Chip and Joanna Gaines shared advice with the 'Growing Floret' stars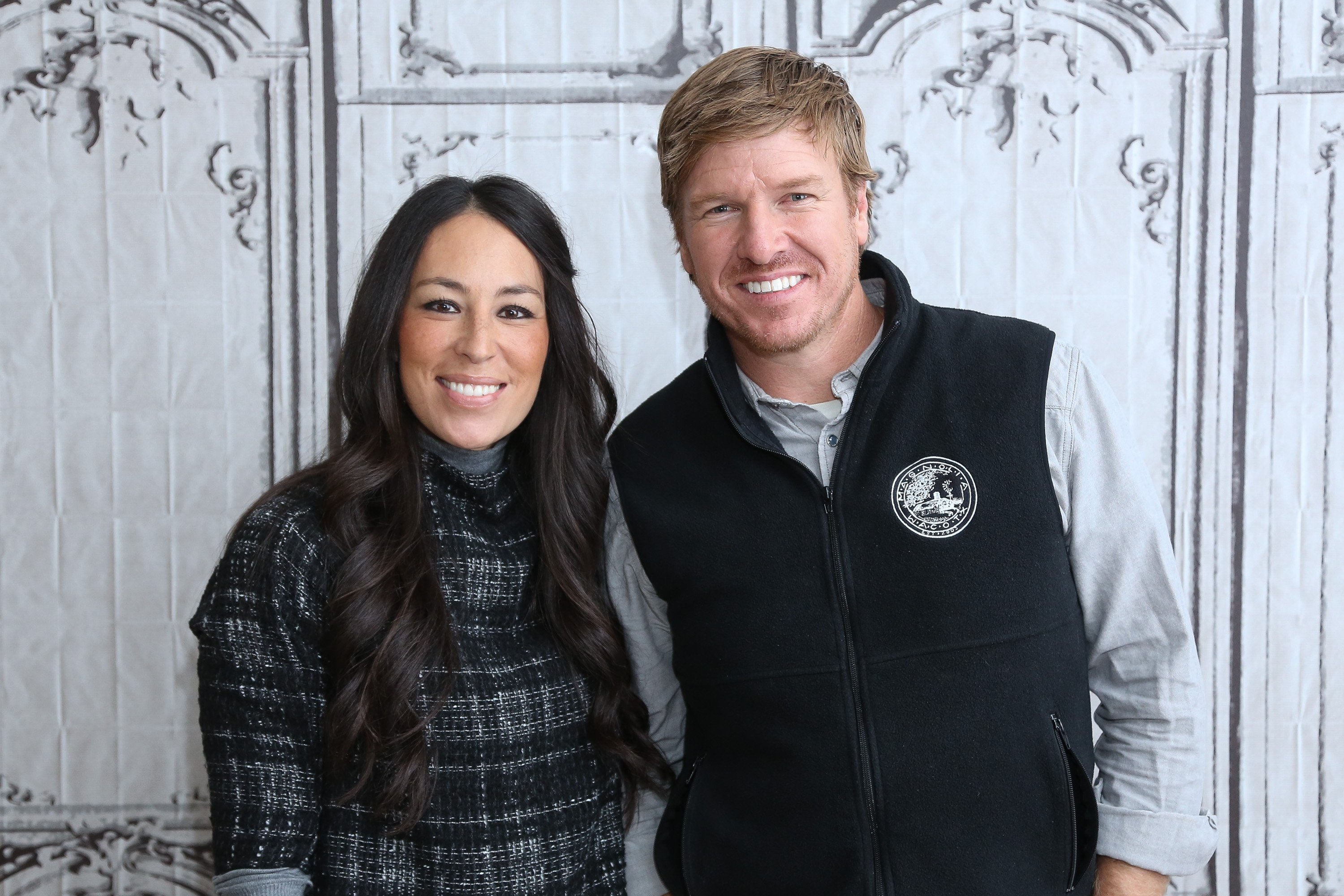 RELATED: It's Kind of a Funny Story How Chip and Joanna Gaines Landed Their Own Television Network
The Gaineses spoke with the Floret Flower Farm owners as part of the Road to Launch series for Magnolia. And during their conversation, both professed to understand the stress the Benzakeins were facing. The Gaineses experienced some of the same challenges with Fixer Upper in early days.
"Y'all talking about the growing pains – Jo and I were just there" Chip says. "Jo and I are really, kind of old-school thinkers, we're not really a cutting-edge, millennial couple by any stretch of the imagination."
But the renovation expert insists they're not alone. "It's not like you're on an island having to figure out all of these things by yourself," Chip continues. "There's hope in this equation. The things you're gonna learn about each other is gonna blow your mind."
Joanna Gaines thinks 'Growing Floret' will inspire fan passions
For advice, Joanna recommends continuing to do what they're doing. "Gut instinct is what got you to this point, so just keep relying on that," she told the Benzakeins during the video call.
"The amount of people that I think are gonna watch this and A, be inspired by what you're doing and the beauty that you're creating," she continued. "But beyond that, [it will] tap into something deep in their heart. And to me, that's the point of doing your passion — because it leads other people to their passion. And so, I can't wait to see how this thing explodes."
Will Growing Floret become as popular as Fixer Upper? It's possible. The series will premiere on Magnolia Network in 2021.