Magnolia Network Queen Joanna Gaines Trades Skates for a Sled and Skis and Suffers a Tumble
Joanna Gaines enjoyed some downtime from her busy work schedule at Magnolia Network and heading down a snowy slope she took a tumble.
Joanna Gaines is the face of Magnolia Network along with her husband Chip Gaines. The couple gained popularity thanks to their HGTV show Fixer Upper. Chip and Joanna are now spearheading their own network and are continuing to thrive. After a lot of hard work, the pair need some playtime and Joanna knows how to have fun. However, her fun ended up in a tumble that looked like it might have hurt a little bit.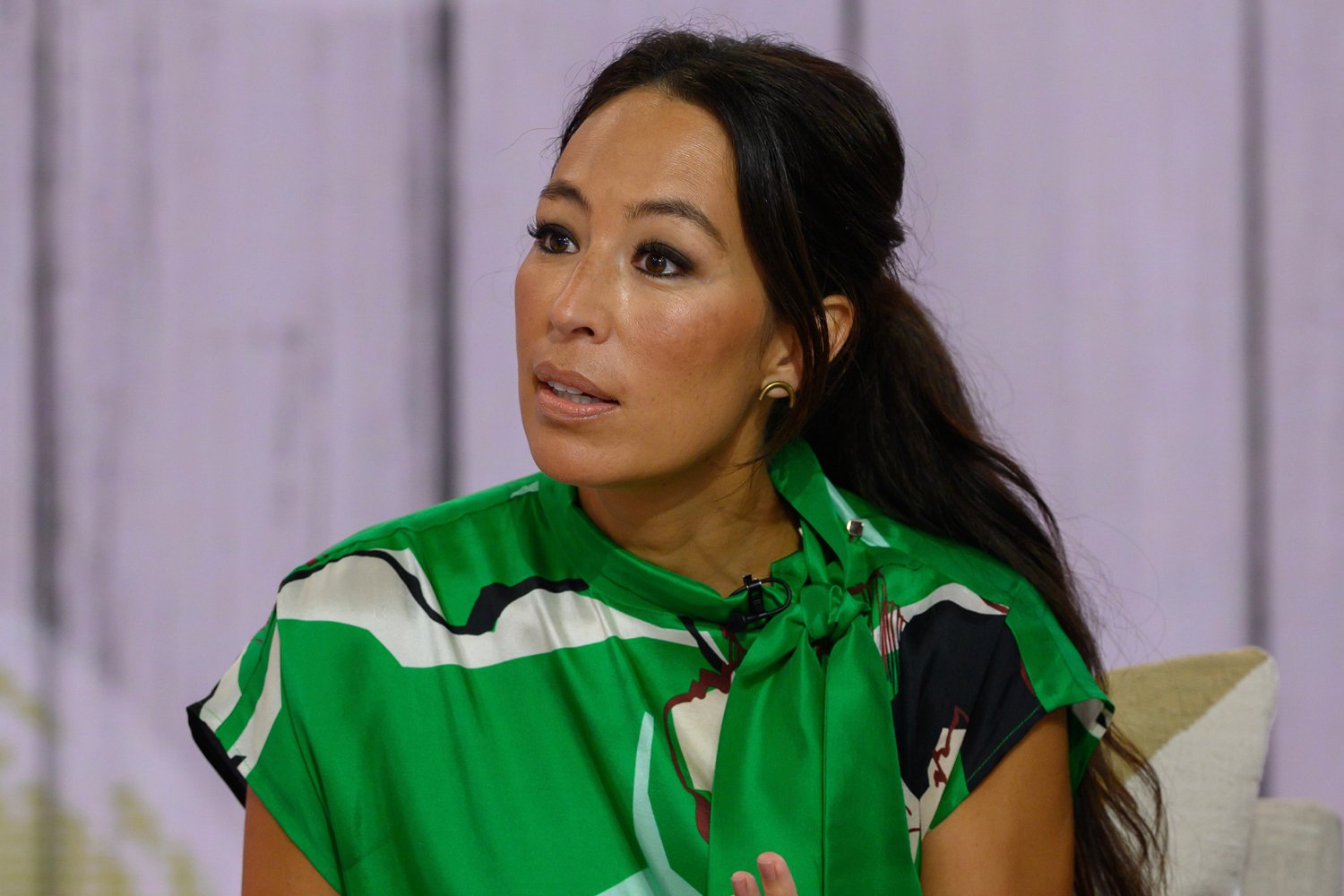 Joanna Gaines takes a tumble
Joanna knows how to enjoy herself and entertain her audience. The Magnolia Table star has shown viewers that she's a great roller skater and has been bringing her 80s vibes to Instagram. Joanna has a great social media presence and always shares fun moments with her followers. The interior designer was having fun on the snowy slopes recently skiing and riding a sled. However, after going down a hill, she took a little tumble that had fans loving how Joanna is not afraid to be herself.
"Awwww…. Love it! Thanks for the chuckle at the end," a fan said.
"Hahaha it's the hair flip at the end for me," a follower replied.
"Thank you for the slo-mo! I feel you," an Instagram user said.
"I love you and your silly ways," another fan added.
"The most beautiful place!! And your slowmo," another follower mentioned.
"At least you didn't go too far downhill," another Instagram user commented.
Joanna Gaines sees the glass half full with the Magnolia Network delay
Seeing Joanna enjoy life and her family while still being a power boss running a whole empire is an inspiration. Joanna and Chip are the faces of the Magnolia Network that was originally supposed to launch in 2020. However, the pandemic put everyone at a standstill and production for the shows was halted.
Magnolia Network's programming launched through the discovery+ streaming service in January 2021. The full-fledged network finally happened in January 2022 when Magnolia took over the DIY Network. Looking back at the delay, Joanna sees the glass half full and is thankful it happened that way.
"I think, looking back, we couldn't have planned it any better," Joanna told Good Morning America in an interview alongside Chip. "It's January, it's a new year. Just the message of hope and inspiration from these storytellers and the stories that they're telling… The world is ready for that kind of beauty to be seen."
What does it take to be a Magnolia Network star?
The dynamic between Chip and Joanna has proven to be the key to their success. Following Fixer Upper on HGTV, the couple has been able to build a whole empire around the show's hit. Part of the thing that works for the pair is the amazing chemistry they have on TV. It helps that Chip and Joanna are real-life husband and wife and in casting for Magnolia Network they look for something in particular.
"I think one of the things we've seen is that thread of vulnerability. People have to say, 'I'm willing to put myself out there. I don't even know how to be on TV,'" Joanna told Variety. "We're like, 'Hey, it doesn't matter. Forget the cameras are there, we just want to highlight what you are doing authentically in your life.'"
Magnolia Network is available on cable and streaming through the Magnolia app.