'Magnolia Table': Did Jimmy Fallon Inspire Joanna Gaines to Start a Cooking Show?
Chip and Joanna Gaines are always coming up with something new, whether that's a cooking show or a restaurant — specifically, we're talking about Magnolia Table. Fans have been thrilled to see Gaines showing off her cooking skills and favorite recipes, many of which are on the Magnolia Table menu itself. But how did the dynamic duo decide to start up a cooking show? As it turns out, Jimmy Fallon may have had some influence on the two.
Jimmy Fallon told Chip and Joanna Gaines to make a cooking show
RELATED: Joanna Gaines Swore By This Comforting 6-Ingredient Pasta Dish During Her Most Recent Pregnancy
Magnolia Table has been a success for Joanna Gaines, and it's easy to see why — her natural charm and down-to-earth personality make for comfortable and cozy entertainment, and her recipes look delicious.
However, it turns out that Chip and Joanna Gaines may have had some inspiration from Jimmy Fallon when it comes to starting up a cooking show.
In 2019, Fallon took The Tonight Show road tripping, and taped an edition from the University of Texas campus in Austin. Special guests included Chip and Joanna Gaines — and that's when Jimmy Fallon had his million dollar (or more) idea.
"I don't want to tell you how to do your network, but I would do a cooking show if I were you," Fallon told Joanna Gaines, per USA Today.
"I like that idea, Jimmy," Gaines replied.
"I'm cool with it. You're talking to the executives of the Magnolia network, and when Jimmy Fallon says Jo should do a cooking show, I vote that Jo does a cooking show," Chip Gaines chimed in.
"Yes, I think you should do it, come on! I'd love to be a guest! Will you do one?" Fallon pressed the couple.
"We're doing one. Yes, we're gonna do it. It's gonna be fun," Joanna Gaines confirmed.
'Magnolia Table': Joanna Gaines says Chip wanted the restaurant
Jimmy Fallon may have pitched the Magnolia Table show, but Joanna Gaines gives Chip Gaines the credit for pitching the Magnolia Table restaurant itself.
"Chip is the breakfast guy in the family. I'll never forget, we were all in a meeting at Magnolia and Chip walks in and is like, 'Guys, we're gonna do a restaurant,'" Joanna Gaines told viewers while preparing cinnamon toast crunch on Magnolia Table.
"He says I ruined it though when I made it all pretty, he wanted it a little bit more like a dive. He says I made it fancy the second I added avocado toast to the menu," she joked.
How the Magnolia Table restaurant came to be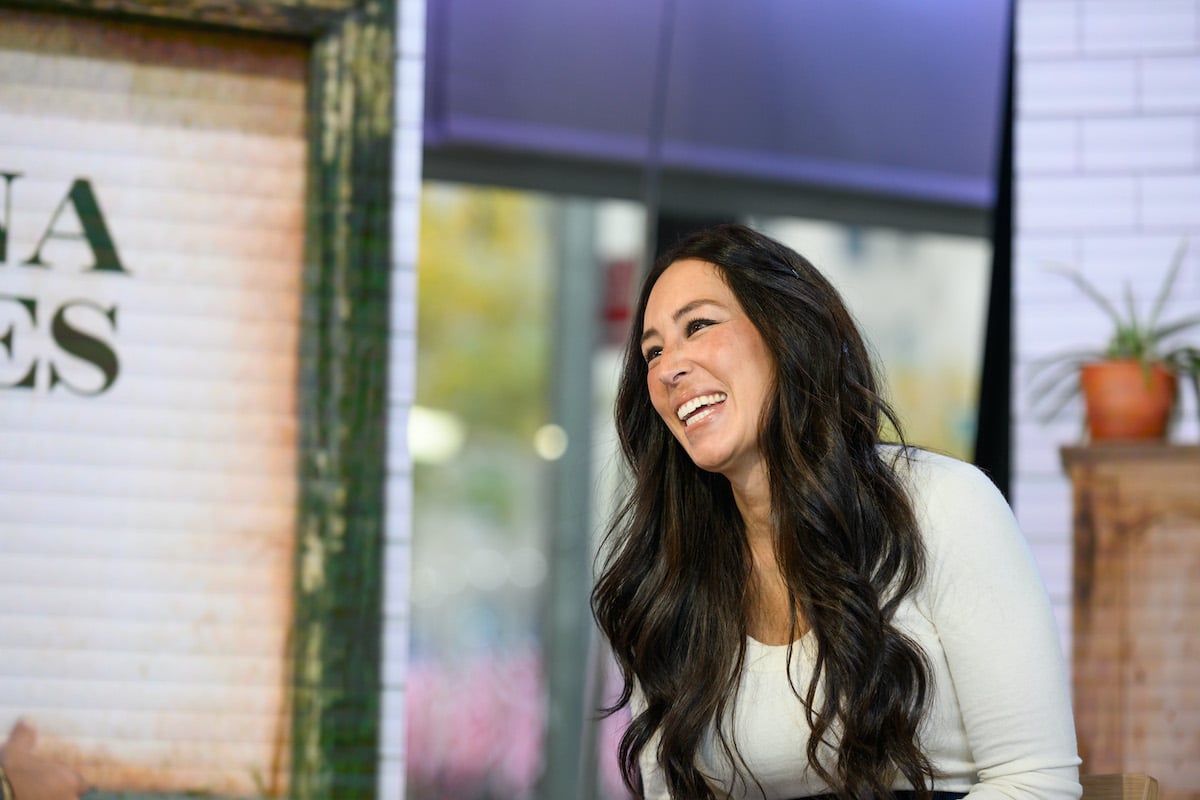 The Magnolia Table restaurant is located in Waco, Texas — Chip and Joanna Gaines are dedicated to their city of course. The restaurant also preserves much of a Waco historical landmark, what used to be the Elite Café.
"The café had fallen on hard times, and many were sad to see it go. Yet the Gaines had other plans: they quickly bought the property and started designing a restaurant of their own," the Waco History website reads.
Joanna Gaines made sure to keep much of the original historical interior intact, making as few intrusive changes as possible. The Fixer Upper couple also auctioned off Elite Café contents and furniture to help fund a grocery store in a Waco neighborhood dealing with food insecurity.