'Magnolia Table': Joanna Gaines' King Ranch Chicken Is a 'Delightfully Messy,' Rich and Cheesy Casserole
"Magnolia Table" star Joanna Gaines shares her recipe for King Ranch Chicken, which is "delightfully messy" rich and creamy family favorite.
Joanna Gaines enjoys sharing some of her family's favorite recipes on her Food Network and discovery+ series Magnolia Table. Some of her most beloved recipes have made it on-air throughout the show's first four seasons. One of the staples in regular rotation on the Gaines table is King Ranch Chicken, a "delightfully messy," rich and cheesy casserole that's has always been a family favorite recipe.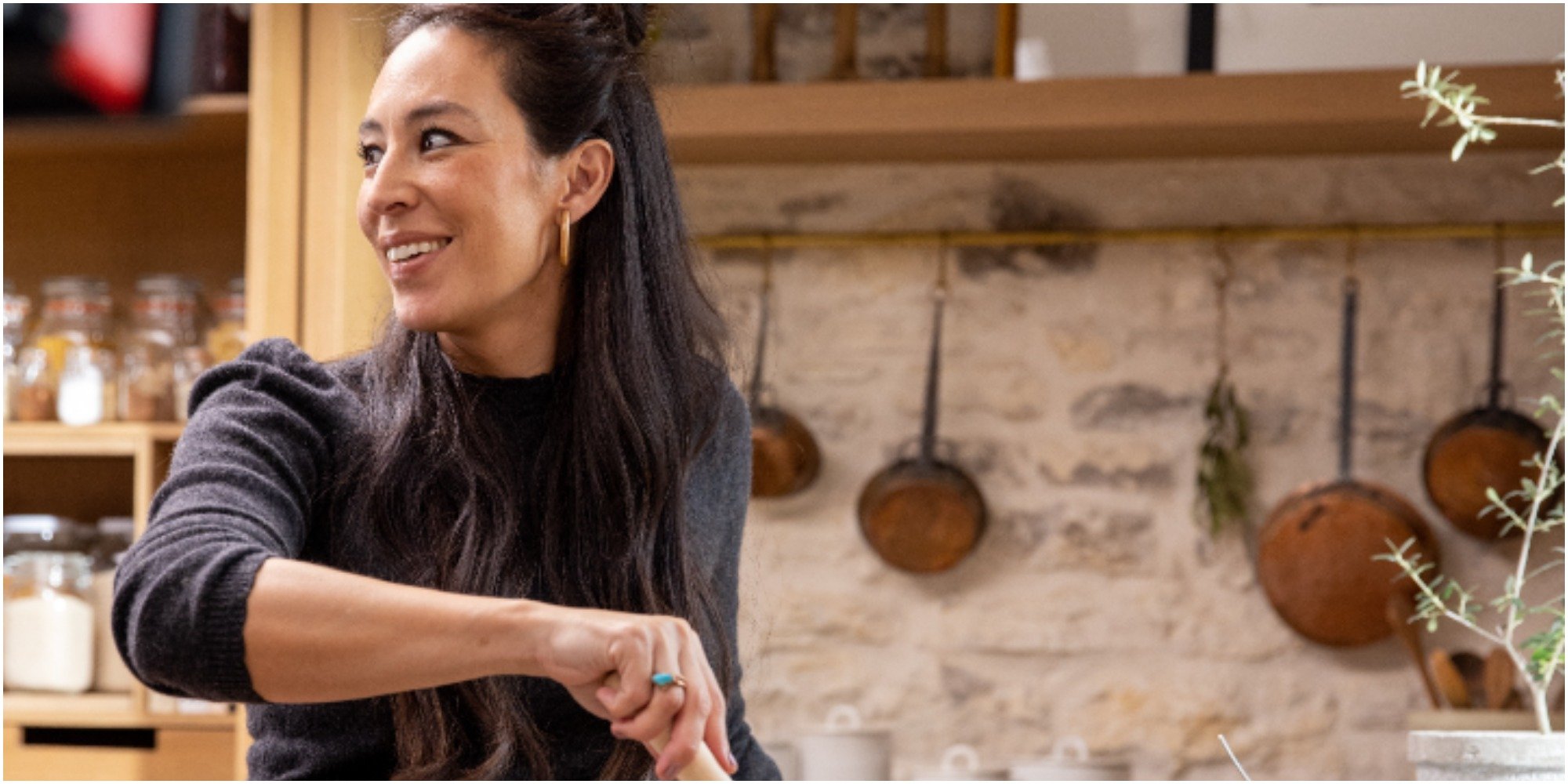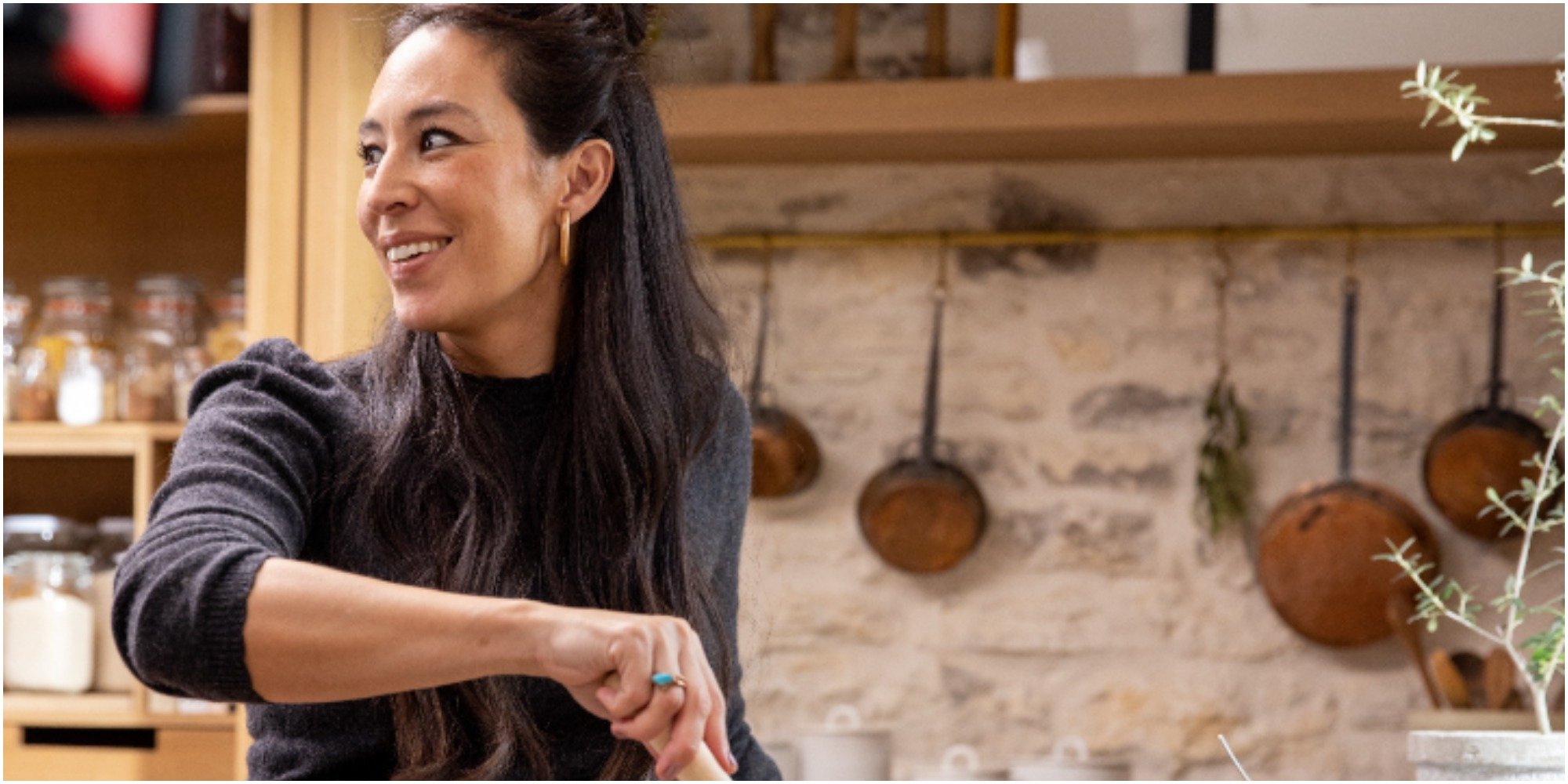 King Ranch Chicken is a uniquely Texas dish
According to What's Cooking America, the common ingredients used in a King Ranch Chicken casserole are corn tortillas, chicken, cheese, canned cream of mushroom and chicken soups, canned Ro-Tel tomatoes, and bell peppers.
This classic casserole is similar to a layered chicken enchilada with plenty of cheese placed in between each layer.
Gaines discussed the recipe along with others family favorites such as Jo-Jo's biscuits, on her Magnolia website.
"Every Texan cook I know has their version of this delightfully messy enchilada casserole that includes chicken, beans, chiles, salsa verde, sour cream, corn tortillas, and plenty of melted cheese." she shared.
"The most important part of my own version may actually be what I serve it with: a crunchy jicama salad flavored with lime zest and juice, smoked paprika, cilantro, and diced avocado. The crispness of this salad really complements the cheesy casserole," Gaines wrote.
The ingredients to make King Ranch Chicken
The ingredient list to make King Ranch Chicken may be lengthy. However, making the dish is not complicated.
These basics include olive oil, onion, chicken broth, black beans, cream of chicken soup, and salsa verde.
Also needed are enchilada sauce, sour cream, paprika, garlic, kosher salt, and black pepper.
Chicken breasts, fire-roasted green chiles, corn tortillas, and grated Cheddar and Monterey Jack cheeses subsequently finish the dish.
Meanwhile, the assembling of the dish is similar to making a casserole.
Consequently, Gaines suggests one can use many grocery store shortcuts, including green enchilada sauce, condensed cream of chicken soup, and rotisserie chicken to expedite the process of making the dish.
The recipe should only take about 20 minutes to prep and 35 minutes to cook using the shortcuts.
Joanna Gaines pairs this rich chicken casserole with a spicy Jicama Salad
Jicama is a root vegetable. It is white inside and tastes like an apple but not as sweet. It's a bit like a potato but with a lot fewer carbs.
Gaines finds this crunchy salad pairs beautifully with the casserole and cuts down the dish's richness. This hearty side is also a family favorite.
The Magnolia Table star uses jicama, lime juice, zest, cilantro, cayenne, paprika, salt, avocadoes, and chives to make this salad.
Tossed together, the ingredients combine their flavors. However, for this salad to peak with flavor, one should chill it for at least one hour and up to four before serving.
The complete recipe for Joanna Gaines' King Ranch Chicken is available on the Magnolia website. It was first published in "Magnolia Table: A Collection of Recipes for Gathering."