Maisie Williams Went Back to School After 'Game of Thrones' but Faced 'Brutal Online Bullying'
When cast in the hit HBO series Game of Thrones, Maisie Williams was a teenager. The audition was only her second professional one, and it landed her a role that will stand the test of time in pop culture.
While Williams became famous for playing Arya Stark, she faced youth's normal ups and downs. In fact, she dealt with bullying and harassment as a teenager growing up in the spotlight.
Maisie Williams left school for 'Game of Thrones'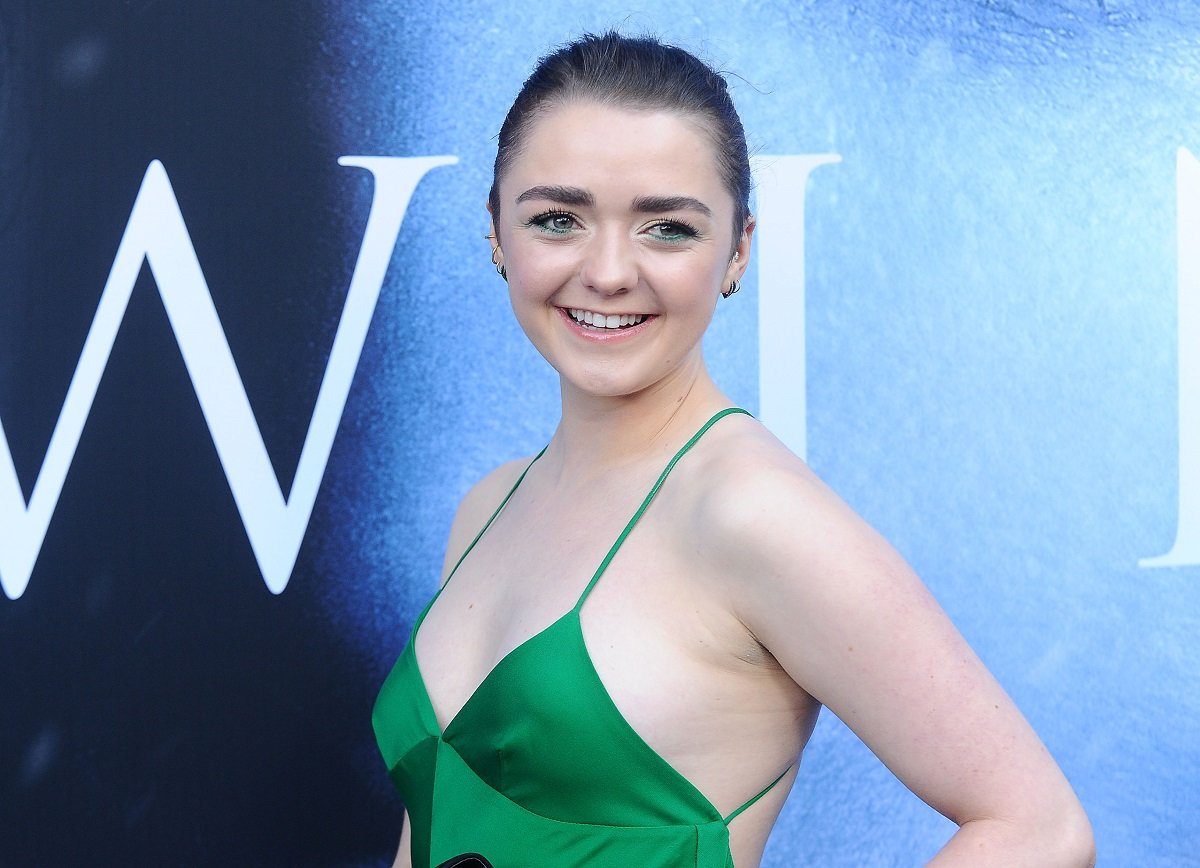 After a close but ultimately failed audition for Nanny McPhee, Williams landed her iconic role. Since she was just fourteen, she and her family decided that it was better to put all of her concentration onto her professional acting career rather than her education.
Williams' mother defended her decision to act rather than focus on education. In an interview with the Daily Mail, she explained, "Maisie was given a lot of opportunities that we didn't feel we could turn down to concentrate on education." She continued, "I know a lot of people wouldn't agree with that, but that's what we decided to do.
When Maisie was filming, she didn't have the time to sit her exams." Her mother knew that she could always go back and take her exams and continue her education later — which is what she did.
Going back to school after success wasn't easy
After Williams had completed a few seasons of Game of Thrones, she tried returning to school to complete her GCSEs (General Certificate of Secondary Education, the U.K. equivalent of a high school diploma). However, instead of finding it easy to get back to her education, she found herself face-to-face with plenty of bullies.
"Leaving school, and then going back and having this awful experience, made me really bitter about life and people," she told the Guardian in 2018. "People let you down and they hurt you. I went through a really dark phase of just thinking everything was awful."
Much of the bullying came from online sources. "I struggled with the pressure to fit in and always worried about saying the right thing," the actor told InStyle in 2019, years after appearing in a TV movie called Cyberbully. "It was strange because I put on the personality of the girl who was 'Maisie Williams' but really struggled in my personal life."
Williams' exciting career so far
To combat the bullying and get herself back on track to get her education, Williams opted for private tutors. When it came to friends, she found them in other celebrities, like her GoT co-star Sophie Turner.
Williams remains best known as Arya Stark to most of her fans. But she began to branch out while working on it. She notably appeared in a four-episode arc on Doctor Who. Williams also starred in a miniseries, Two Weeks to Live, about a young woman on a strange mission.
The actor has found some success on the big screen, too. She starred in the long-delayed superhero horror film The New Mutants as Rahne Sinclair, aka Wolfsbane.
RELATED: 'Game of Thrones': 8 Bizarre Moments That Left Fans Scratching Their Heads