Maisie Williams on Why 'Twilight' Stars Kristen Stewart and Robert Pattinson Are Role Models
In the last decade, there haven't been too many TV franchises that were as big as Game of Thrones. Spanning eight seasons and years, the show became a worldwide phenomenon with millions of people tuning in each week. The show also launched the career of many actors. One actor, in particular, is Maisie Williams who portrayed Arya Stark.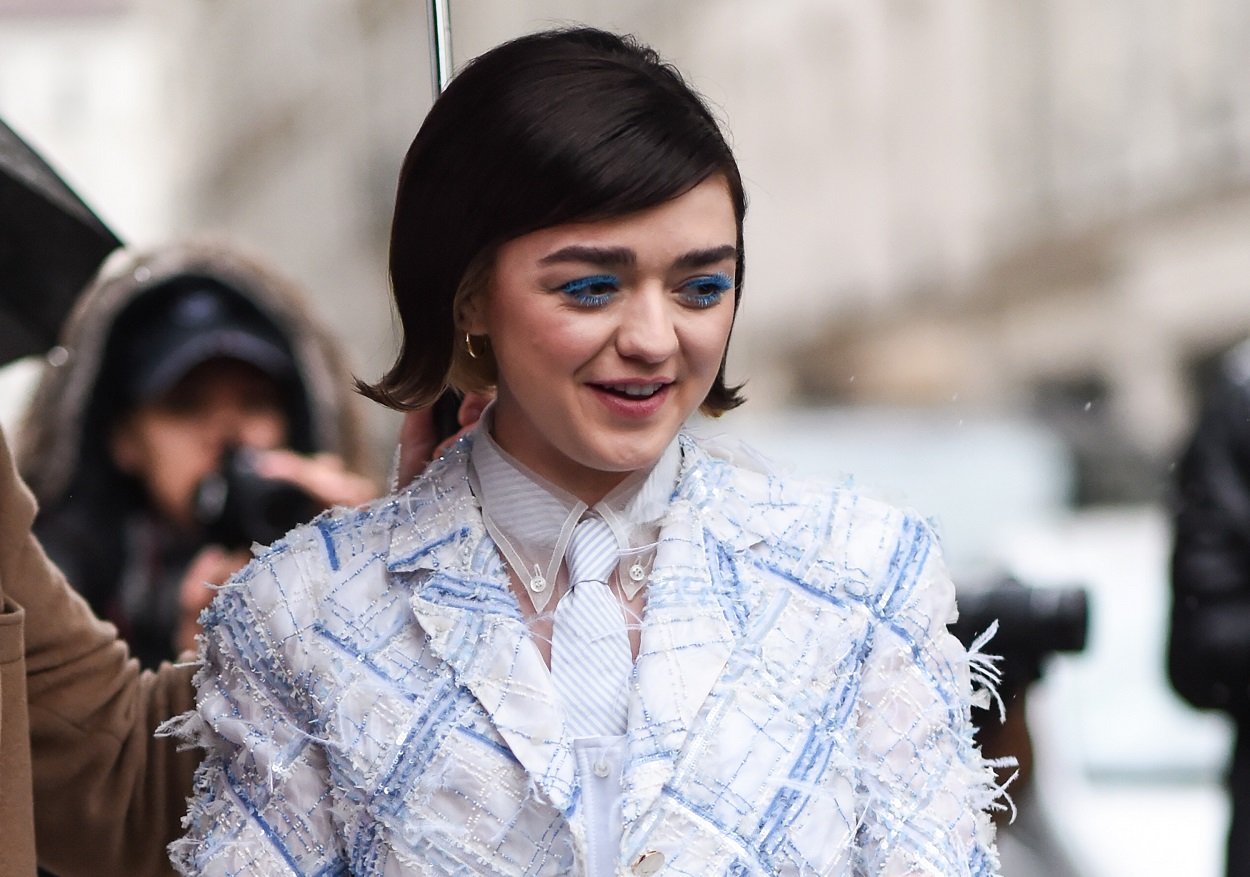 Williams was only 14 years old when she was initially cast in Game of Thrones. Fans literally watched her grow up on the show and loved following her character's development. In fact, there were a fair amount of fans who believed that Arya could and would be the person to sit on the Iron Throne. Of course, fans now know how it all ended. But, while Game of Thrones may be over, in many ways Williams' is still at the beginning of her career.
'Game of Thrones' launched Maisie Williams' career at a very young age
Williams is in a particularly unique position now that Game of Thrones has wrapped for good. Because of her involvement in the hit HBO series, she has gained global recognition. Furthermore, she has built up a solid net worth, so she has the ability to be picky about what projects she wants to tackle going forward. But just what is Williams looking to work on next?
In an interview with The Hollywood Reporter, Williams revealed that she's looking to go the indie route for a while. While she realizes that there are fewer independent films being made because television has skyrocketed, she still has people who are interested in working with her.
The 'Game of Thrones' alum has a love of indie movies
"There are still indie filmmakers, and I have been meeting with a lot of them," the Game of Thrones star shared. "But if there are enough indie movies who want to cast me, then yes, you can say that I will be doing indies for a long time. But I know that the industry is different now, and so I have to be weary of that, also," Williams shared.
The 23-year-old actor continued on to share that she looks to people who've been involved with huge franchises in the past who chose to go the indie route after finishing their stint in blockbusters. Citing Twilight stars, Kristen Stewart and Robert Pattinson, Williams admitted that the trajectory of their careers has had great influence on her.
Why Williams looks up to 'Twilight' stars Kristen Stewart and Robert Pattinson
"I look up to Robert Pattinson, and I look up to Kristen Stewart. I love what they did," Williams shared. "I mean, I love what Kristen Stewart did before Twilight, but I really have watched so many of her movies since. I've really just been trying to understand what she did so well, the decisions she made and how that really affected the longevity of her career. So, yeah, I definitely do look up to the both of them, and yeah, I will be taking notes and following in their footsteps," the Game of Thrones star confessed.
It's great that Williams recognizes that the Game of Thrones franchise has given her the freedom and flexibility to do what she wants in her career. It's something that her fellow co-star, Emilia Clarke, has talked about also. We're sure Williams' fans can't wait to see what indie films she does next.