The Majority of People Are 'Not Interested' In Meghan Markle and Prince Harry's Upcoming Netflix Programs
Meghan, Duchess of Sussex and Prince Harry stepped down from being senior royals in early 2020 and planned to become financially independent. Fans have long wondered how exactly the couple will make money without support from the royal family, but it seems that question is now answered.
Meghan and Harry are entering the entertainment industry with a new deal with streaming giant Netflix. However, it looks like not everyone is excitedly waiting to see what the Sussexes have to offer. In fact, a recent poll shows that the majority of people in the U.K. are "not interested" in Meghan and Harry's upcoming Netflix programs.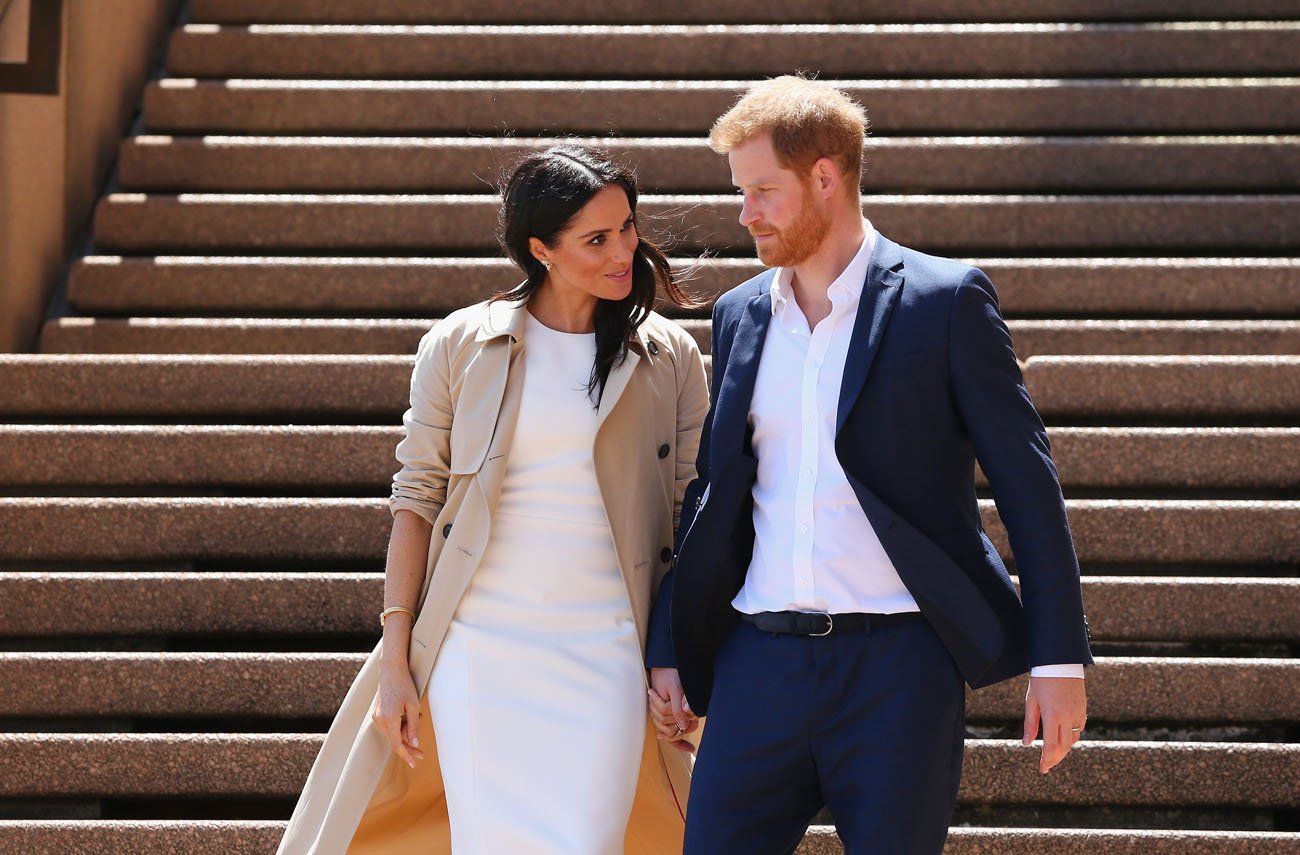 Meghan Markle and Prince Harry signed a $100-million, multi-year deal with Neflix
On Sept. 2, Variety announced Meghan and Harry had signed a multi-year deal with Netflix, which could reportedly be worth $100 million. The outlet shared that Meghan and Harry will be working to create "documentaries, feature films, scripted television shows and children's series" about issues "close to their hearts."
Meghan and Harry also said in a statement, "Our lives, both independent of each other and as a couple, have allowed us to understand the power of the human spirit: of courage, resilience, and the need for connection. Through our work with diverse communities and their environments, to shining a light on people and causes around the world, our focus will be on creating content that informs but also gives hope."
The couple also added, "As new parents, making inspirational family programming is also important to us, as is powerful storytelling through a truthful and relatable lens."
The majority of British people are 'not interested' in Meghan and Harry's new Netflix deal
Netflix has not yet announced what Meghan and Harry's projects will be, but according to a recent poll from YouGov, the majority of the British public does not care.
As reported by Express, 64 percent of British people are "not interested at all" and 20 percent are "not interested" in Meghan and Harry's Netflix programming.
"On the other hand just three percent said they were 'very interested' with another nine percent 'fairly interested,'" Express writes. "The balance was made up of people who said they didn't know whether they had any interest in watching the couple's shows."
Of course, these numbers could change depending on the country being surveyed. It has been said that Meghan is more popular in the U.S. than in the U.K., so perhaps the Sussexes' upcoming movies and shows will be more well-received by Americans.
Did Meghan and Harry sign with Netflix to help pay for their expenses?
According to ABC News Foreign Correspondent Maggie Rulli, "a major part" in why Meghan and Harry chose to sign with Netflix is because of the "nice pay day" they will receive.
She told Express, "They have a huge house they now have to pay for, and supposedly it is not coming from Prince Charles anymore."
Rulli was referring to their new Santa Barbara mansion that is worth $14.7 million. The couple reportedly took out a mortgage to help pay for it.
It is not just the mortgage and upkeep for the new house that Meghan and Harry will have to worry about every year. ITV Producer Lizzie Robinson also pointed out that the Sussexes still have to pay taxpayers back the renovation money they took out for their U.K. abode, Frogmore Cottage.
"They also said they would replay the money for the renovation for Frogmore Cottage which was £2.4million [$3 million]," Robinson said. "They have to pay rent on that, plus running costs and security bills."