Make President Barack Obama's Favorite Chili at Home
Barack Obama has gained a reputation for his love for chili. Obama loved to cook this savory dish for guests when he lived at the White House, and he almost broke the internet when he revealed his favorite hotspot for a delicious chili-dog a few years ago. If you have ever wondered how Obama likes his chili, here is a quick recipe on how you can cook his version of the classic meal at home.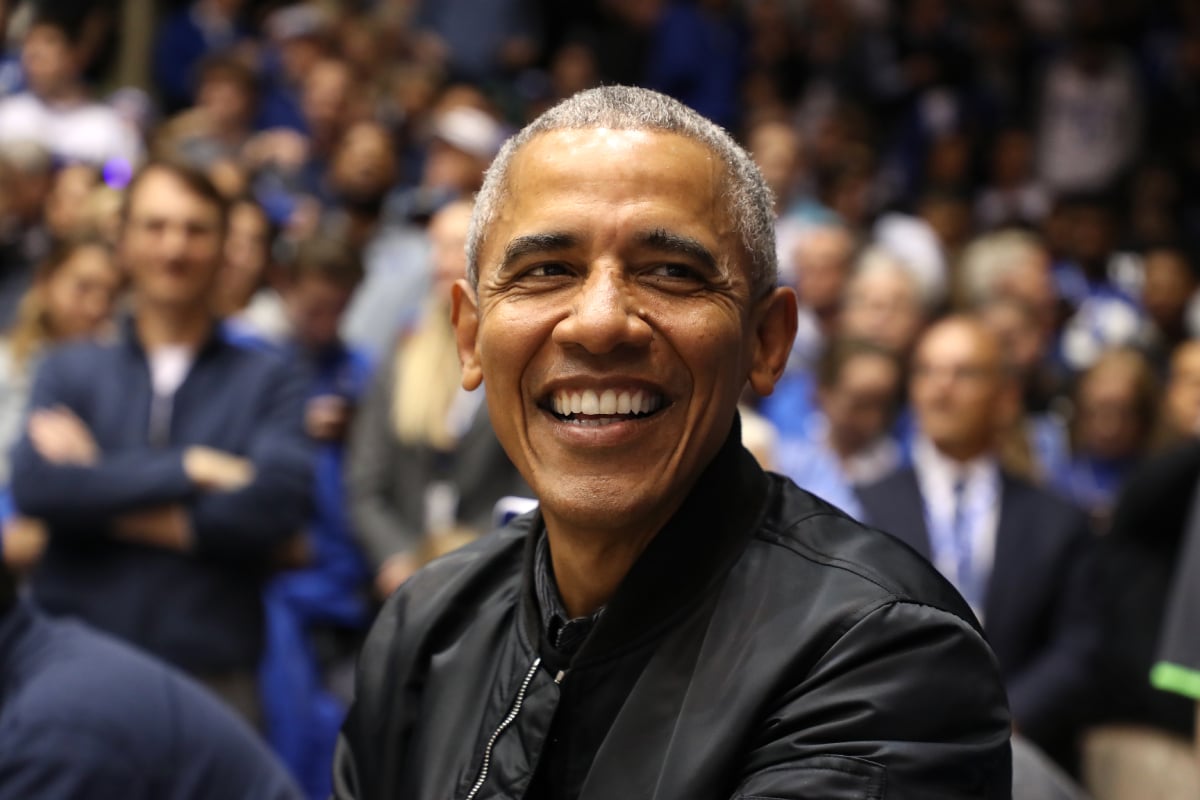 Chili is Barack Obama's favorite meal at home
Few meals beat a hot bowl of chili when the weather turns cold. While this staple if a favorite of many Americans around the country, people might be surprised to learn that it also one of Obama's favorite meals to cook at home.
According to PBS, Obama would frequently make a batch of chili to serve to guests whenever he and his wife, Michelle Obama, would invite friends over when they lived in the White House. Given how chili is a simple dish to make, it likely gave the Obamas plenty of time to be social with their guests.
Chili, of course, is made a variety of different ways, and different regions of the country put their own spin on the dish. But for Obama, he liked to keep things simple. This includes serving the chili in a bowl over rice with a hearty helping of cheddar cheese and some sour cream.
For those interested in knowing how to make Obama's version of this classic staple, here's a quick recipe on how to make it at home — plus a few tips to get it tasting just like it was served in the White House.
How to make Obama's favorite chili
The ingredients list for Obama's favorite chili includes olive oil (one Tbsp), one large onion (chopped), one green bell pepper (chopped), five garlic cloves (chopped), one pound of ground turkey, ground cumin (1/2 tsp), ground oregano (1/2 tsp), ground turmeric (1/2 tsp), ground basil (1/2 tsp), chili powder (one Tbsp), red-wine vinegar (3 Tbsp), peeled tomatoes (one 28-ounce can), and dark red kidney beans (one 28-ounce can).
Start by heating the olive oil and cooking the onions and green pepper until they are soft. Then add the meat until brown, stirring in the various spices followed by the red-wine vinegar and tomatoes.
After mashing down the tomatoes, add the beans and cook the mixture over medium-low heat for around 15 minutes. This recipe will yield between four to six servings.
The Obamas usually serve their chili over a bed of brown or white rice. You can also add whatever toppings you prefer, including cheddar cheese, sour cream, chopped onions, scallions, avocado, tortilla chips, cilantro, or bread crumbles.
Where does Barack Obama go for chili in D.C.?
Although Obama loves to cook chili from home, he also enjoys eating the dish at his favorite hotspot in Washington: Ben's Chili Bowl.
In 2009, a video of Obama eating at the joint went viral. In the clip, Obama asks for some Pepto-Bismol before telling the server to put some cheddar cheese on his meal, adding, "not that Velveeta."
According to Post-Gazette, Ben's Chili Bowl already had a large following in Washington at the time of Obama's visit, but the video has increased foot traffic to the restaurant.
While chili is clearly one of Obama's go-to meals, there are plenty of other things about his diet that fans might find interesting.
A look at President Obama's healthy diet
Many Americans start their day with a hot cup of coffee, but Obama rarely drinks coffee in the morning. Instead, Obama tends to favor water, a green tea, or some orange juice to get his day going.
He also makes sure he eats a hearty breakfast at the beginning of the day. On an average morning, Obama eats anywhere between four to six eggs, wheat toast, and potatoes.
It is also worth noting that Obama likes to workout in the morning, so it is important for him to get in a good meal before then. He also eats a generally healthy diet and tends to avoid foods that lead to obesity.