Aaliyah's Former Makeup Artist Suggests She Checked Isaiah Washington on the Set of 'Romeo Must Die' for Allegedly Being Homophobic
Fans knew Aaliyah for her cool and relaxed demeanor. But don't get it twisted — she didn't take any bs. That's at least what makeup and hairstylist Eric Ferrell recently implied while detailing an incident where the late singer apparently checked one of her Romeo Must Die co-stars for allegedly being homophobic. While Ferrell did not say any names, fans are convinced that it is Isaiah Washington.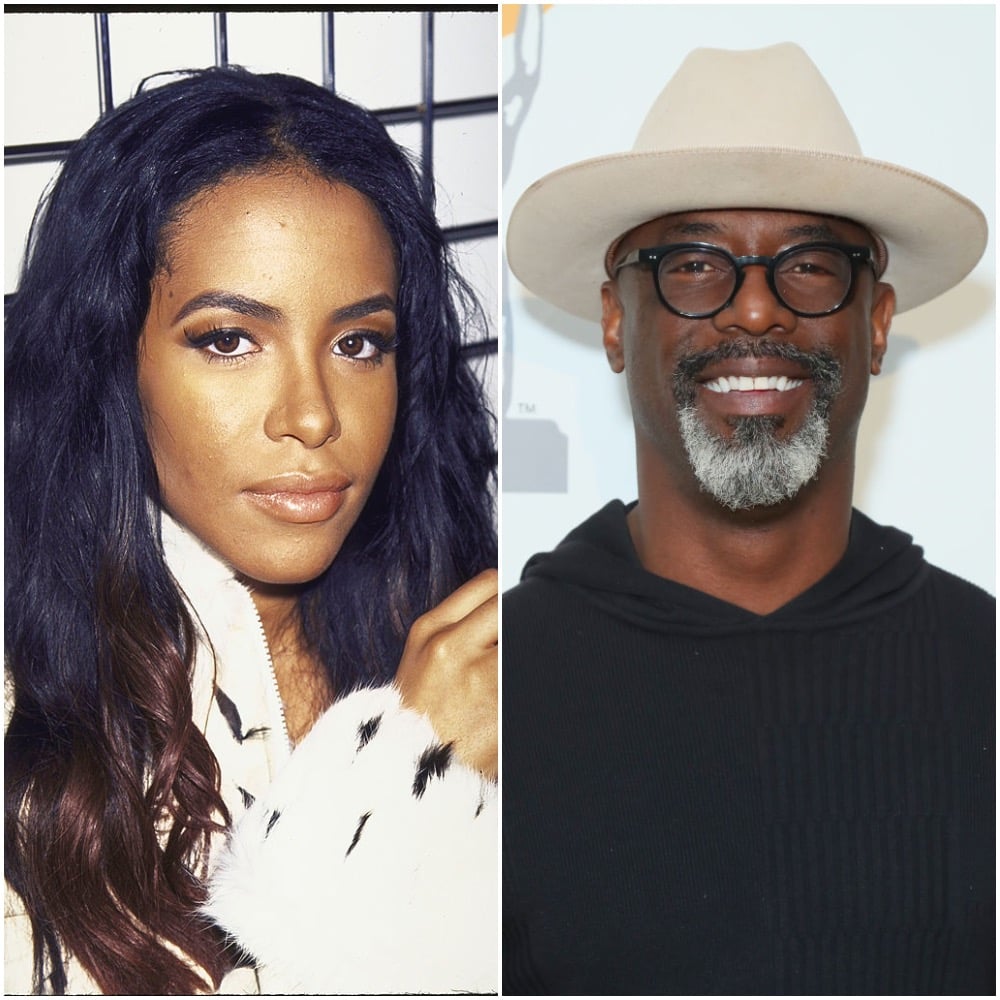 Aaliyah apparently confronted a co-star for allegedly being rude to another staffer
The revelation came recently on Instagram when a fan asked Ferrell if he thinks Aaliyah "would be outspoken about [President Donald] Trump and the injustice from his administration" if she were alive today.
Ferrell said: "OH GOD YESS!!! She had very strong opinions about social issues! She was very much a committed ally to the lgbtq community. She once very forcefully checked a fellow actor who was continually taunting a gay crew member on the set of Romeo. Because the man was flamboyant, said actor thought it was funny to target him. Well she set him straight and made him apologize in front of the entire crew."
Fans started speculating on who it could be after an Aaliyah fan page posted a screenshot of Ferrell's comments to its account. As the guesses poured in, Ferrell commented and clarified: "It was not Anthony [Anderson] or Jet [Li] nor was it Delroy [Lindo]! And I'm gonna leave it at that!"
"bet you she clocked isaiah washington. LMFAO!" wrote another fan, prompting a comment from the fan page. "I was just gonna say! I didn't wanna mention no names, but I figured it was him!"
Ferrell did not directly confirm that it was Washington, but he was caught liking both of the aforementioned comments.
Isaiah Washington has been in trouble for allegedly using homophobic slurs
In 2006, Washington got in trouble for allegedly using a homophobic term to describe his Grey's Anatomy co-star T.R. Knight, per Entertainment Weekly.
Washington repeatedly defended himself, saying in a 2007 interview on Larry King Live that he did not direct the word at Knight. He also said he didn't mean it as an anti-gay slur but suggested he viewed it as "somebody who is being weak." 
"I am not homophobic – in no way, shape or form," he claimed (via Access Online).
Regardless, though, he was fired and written off the hit ABC series.
Aaliyah, on the other hand, died shortly after 'Romeo Must Die'
Just over a year after its March 2000 release, Aaliyah, 22, was killed in a plane crash on Aug. 25, 2001. She had been leaving the Bahamas where she'd shot the video for "Rock the Boat" when her plane — which was later found to be overloaded by hundreds of pounds — tanked and crashed near the runway. She died alongside eight others who worked with the "More Than a Woman" singer.
After Aaliyah's death, Washington mourned her in an interview with Vibe and reflected on some of their times together on the set of Romeo Must Die.
"People die everyday, but I'm confused with God on this one," he continued. "Obviously, He has a higher plan for her, and I'm sure she will fulfill it."