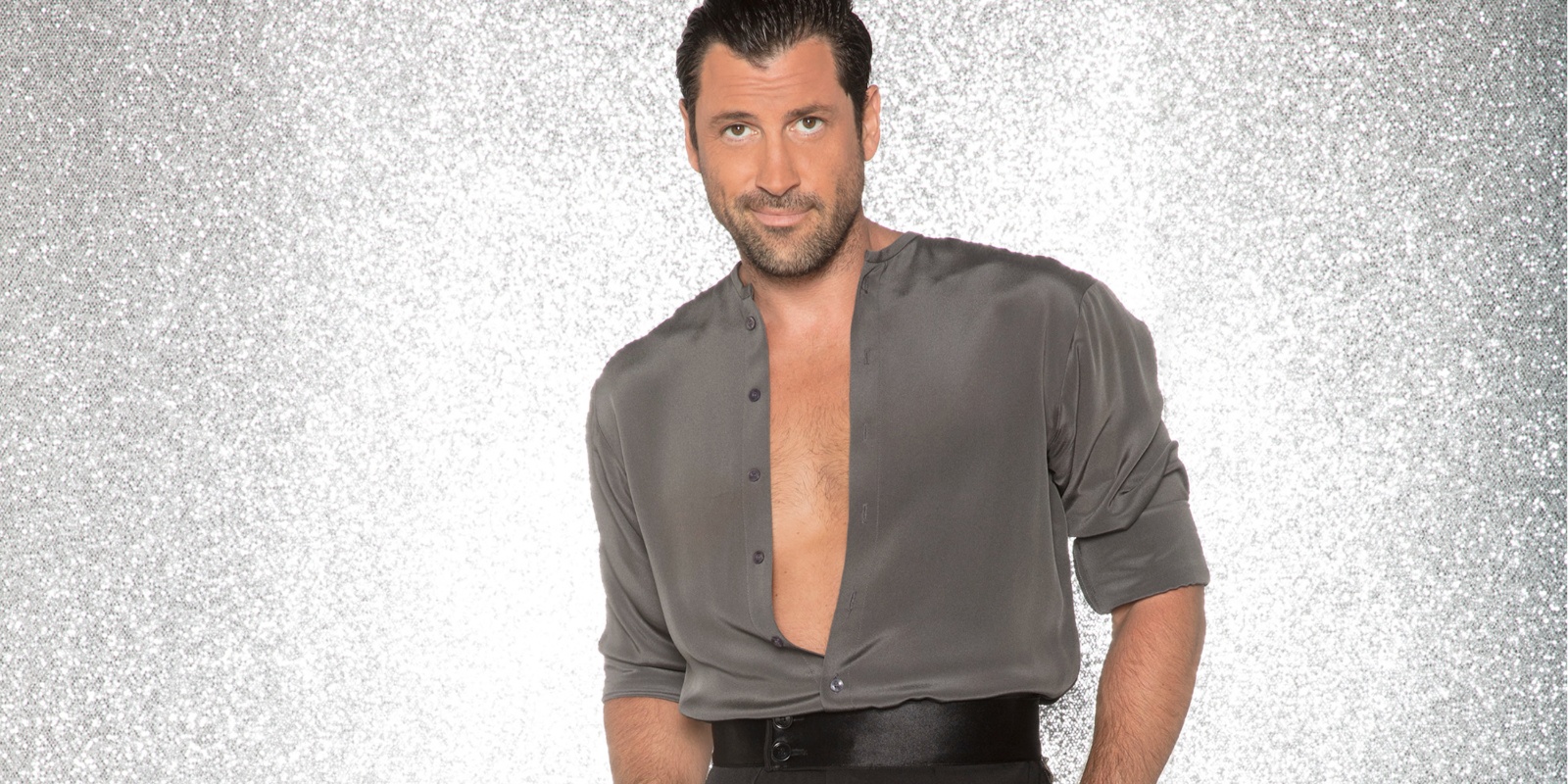 Maksim Chmerkovskiy Explains Why 'DWTS' Contestants Catch Feelings for Their Pros: 'Sexual Energy'
The former mirrorball winner admits that celebs often catch feelings for their pro partners.
As one of the most popular pros in Dancing with the Stars history, Maksim Chmerkovskiy knows a bit or two about the chemistry of making a partnership work on the dance floor. He danced alongside 16 female celebrities throughout his career on the ABC series. However, even the most innocent dances could appear flirtatious. Chmerkovskiy explains why DWTS contestants catch feelings for their pros: "sexual energy."
Maksim Chmerkovskiy explains why 'DWTS' contestants catch feelings for their pros
During an appearance on former DWTS pro Cheryl Burke's podcast, Sex, Lies, and Spray Tans, Chmerkovskiy discussed why contestants sometimes fall for their pros. He says it has a lot to do with the environment celebs find themselves in, which involves a lot of body contact and pros who are "out of this world."
"That type of sexual energy, because they walk in and you're standing there with Sasha [Farber] with his chest open. Val [Chmerkovskiy] with his shirt off and abs, Maks with his v-neck [shirt], this, that, or the other," he said.
Chmerkovskiy continued, "We're just obnoxiously out of this world. People wouldn't understand what to do with us."
Many ballroom dances typically require close body contact between partners. Celebrities and pros spend countless hours rehearsing, so this closeness could be misconstrued as flirtation.
The pro dancer admitted that one of his most infamous celebrity partners called him "flirty." This was his response.
Maksim Chmerkovskiy was called 'flirty' by his two-time 'DWTS' celebrity partner
Late Cheers star Kirstie Alley partnered with Maksim Chmerkovskiy for seasons 12 and 15 of DWTS. Alley kept referring to him as flirtatious, but he maintained that he was just doing his job.
Chmerkovskiy discussed this particular interaction with Alley on Cheryl Burke's podcast. He understands his professional actions as a ballroom dance teacher could be misconstrued by someone unfamiliar with the closeness required for many dances.
"Kirstie Alley, rest in peace. I've said it many times. It makes total sense. She's like, 'You're so flirty.'" Chmerkovskiy says.
"I'm like, 'Me?'" Chmerkovskiy said before he asked the beloved TV and film star why she described him that way.
"She's like, 'Well, look where you're placing your hands.' What?! Where am I placing my hands?" he questioned.
"It's not your butt! I'm placing my hand onto your center of gravity where I can move you. I'm helping you!" the pro dancer explained.
He concluded, "Because if I place it on your shoulder [you're] going to keel over and fall. It's that. It's the misunderstanding of close proximity."
Alley's sudden death in 2022 led Chmerkovskiy to post a tribute to his two-time celebrity dance partner on Instagram. He called her "one of the most unique people I have ever met and easily one of the brightest moments of my personal and professional life."
'DWTS' sensual ballroom dances lead fans to believe contestants and pros are dating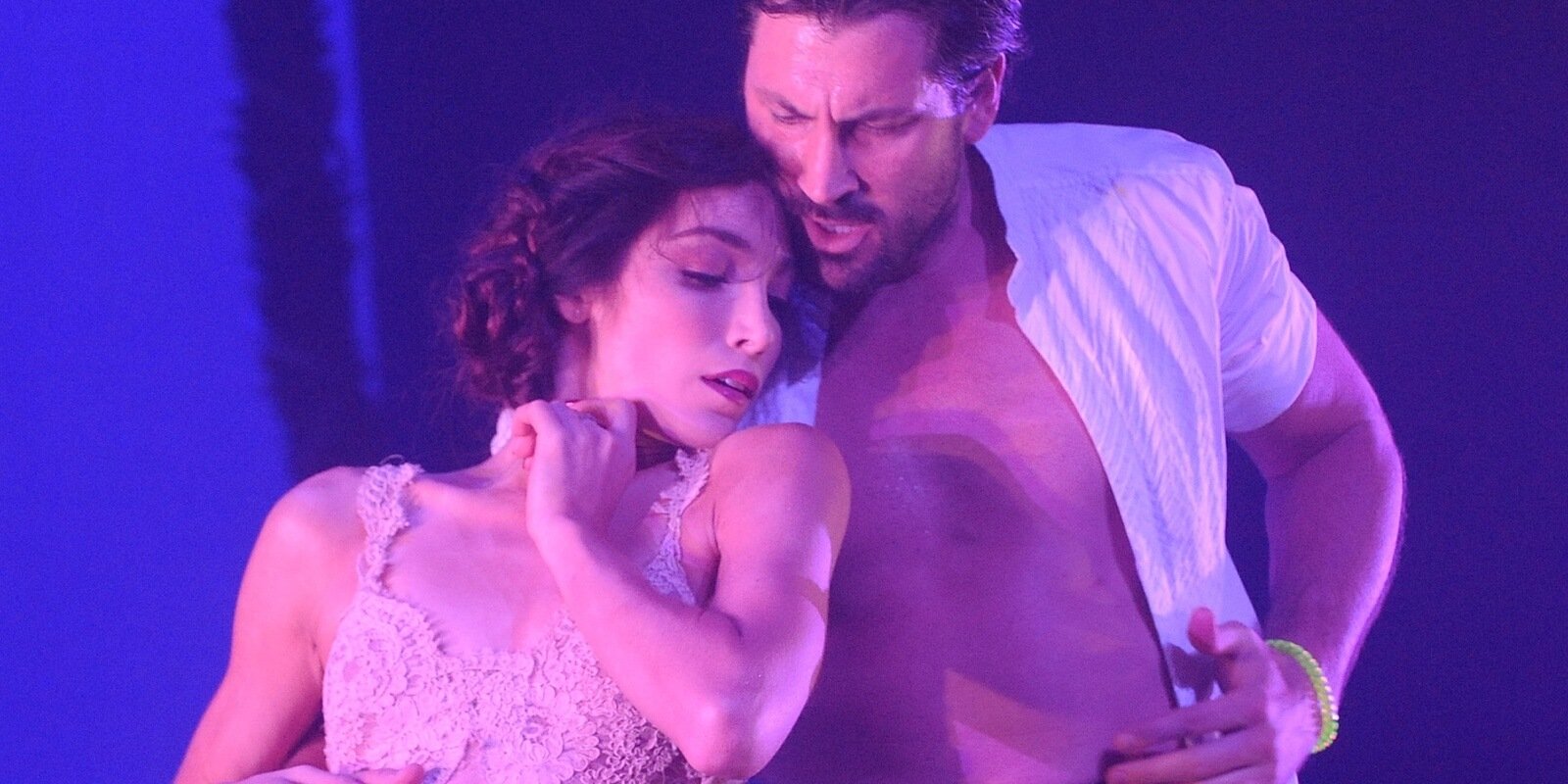 One of the key elements between DWTS pros and their celebrity partners is the chemistry they can create on the ballroom floor. The more heat between them, the better, leading to more fan votes.
Maksim Chmerkovskiy had his share of ballroom chemistry when he was paired with sportscaster, former DWTS host Erin Andrews, and ice dancer Meryl Davis. However, the heat they generated on the dance floor was left when the performance ended.
But, some dancers and pros have found love in the ballroom. These couples include Britt Stewart and Daniel Durant, Artem Chmerkovskiy, and Nikki Bella, Alan Bersten and Alexis Ren, and Kym Johnson and Robert Herjavec.
Other pros and celebs who also became romantically entangled from their time together on the series include Val Chmerkovskiy and Amber Rose, Karina Smirnoff and Mario Lopez, Mark Ballas and Sabrina Bryan, Derek Hough and Shannon Elizabeth, and Cheryl Burke and Chad Ochocinco.
Season 32 of Dancing With the Stars airs Tuesdays beginning at 8 p.m. EST on ABC. The series simulcasts on Disney+ and airs the next day on Hulu.