'Malcolm & Marie' Isn't the Only Movie Sam Levinson Collaborated on With His 'Euphoria' Cast
It's no secret that the cast and crew of Euphoria are incredibly tight-knit. Zendaya has repeatedly shared that Sam Levinson (who created the show) managed to somehow cast an entire show with no bad apples. Furthermore, because of the vulnerability that Euphoria requires, the actors got to know each other very well and cultivate relationships that felt less like coworkers and more familial. This has caused the cast and crew to keep in touch despite the fact that production for Season 2 is halted thanks to the coronavirus (COVID-19) pandemic.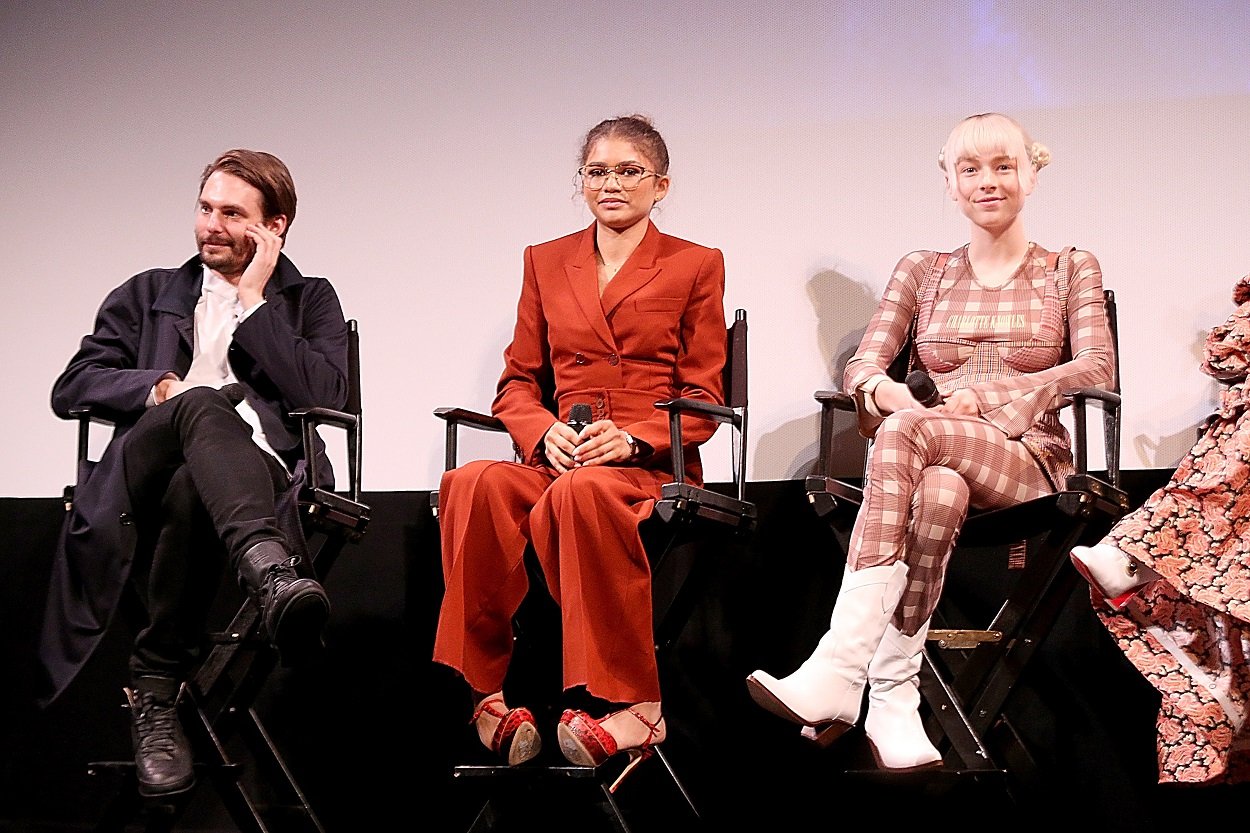 Season 2 of Euphoria was all systems go until the California Stay-At-Home order was issued and production came to a screeching halt just a day before it was set to begin. But even though Levinson couldn't see his actors in person, he made sure to stay connected to some of them in other ways. In fact, Levinson and Zendaya communicated on an almost daily basis via telephone calls. As days turned into weeks and weeks into months, Zendaya confessed that she missed acting and creating. Thus, Levinson got to work writing Malcolm & Marie.
Sam Levinson collaborated with his 'Euphoria' family to make 'Malcolm & Marie'
Malcolm & Marie, which was made in secret, became one of the very first projects that was shot in quarantine amidst the pandemic. For the film, Levinson also utilized a few crew members from his Euphoria team who were out of a job to help shoot the project. With a shoestring cast and crew, Zendaya described the experience as one akin to doing theatre, also noting that there was a great deal of collaboration that occurred. But how does Levinson describe the film?
"I wanted to make a movie that really scared me as a filmmaker, in the sense that it's one location, two actors, black and white film, two weeks to shoot," Levinson shared about Malcolm & Marie in an interview with GQ. "And the challenge was how do we make a film under these constraints, that if you were watching it, you'd never know it was made under these constraints. It's also romantic, which I sort of flirted with in Euphoria but never committed to until this one."
When does 'Malcolm & Marie' premiere on Netflix?
It seems that Levinson and Zendaya have another hit on their hands with Malcolm & Marie. The film sparked a bidding war amongst streaming platforms that Netflix eventually won. The streaming giant reportedly paid $30 million for the distribution right to the film and it is currently set to premiere exclusively on their platform in February of 2021.
But Malcolm & Marie isn't the only film that Levinson is collaborating on with his Euphoria family. The director also shared that he is currently working on another film with Hunter Schafer, who plays the beloved Jules in the show.
The 'Euphoria' creator is also writing a film with Hunter Schafer
"I've been writing a movie with Hunter [Schafer], which I'm very excited about, so we talk pretty often," Levinson shared, also noting that he and Schafer co-wrote the upcoming episode of Euphoria. Clearly, Levinson is passionate about collaborating with his Euphoria family. We personally can't wait to see what else he has in store for fans.