'Malcolm & Marie': Are Zendaya and John David Washington a Couple in Real Life?
In their new Netflix film, Malcolm & Marie, actors Zendaya and John David Washington have smoldering chemistry that is hard to ignore. This makes us wonder: Are these two stars dating in real life? Here's everything we know so far.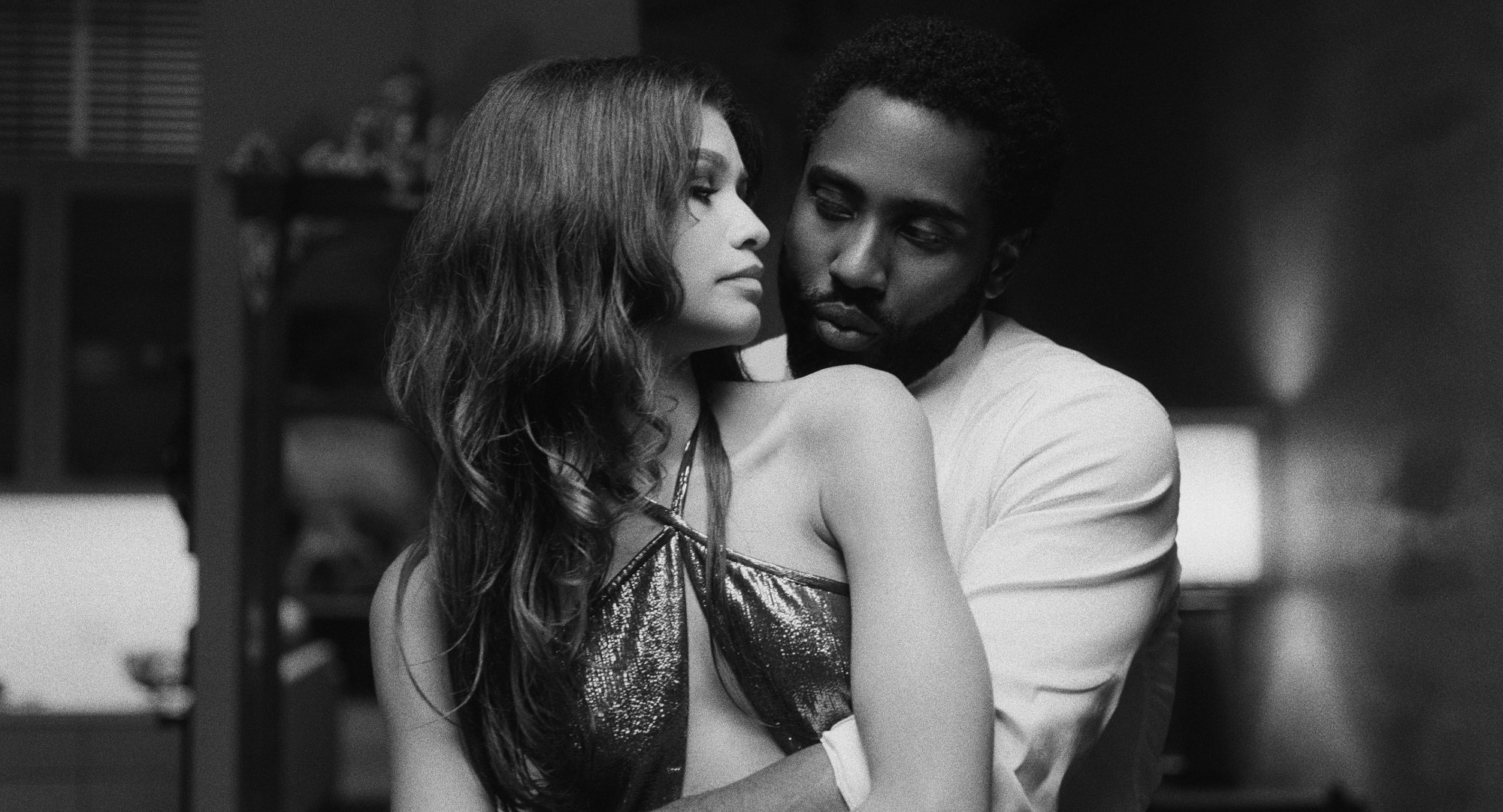 Zendaya and John David Washington play lovers in Netflix's 'Malcolm & Marie'
Malcolm and Marie stars Washington and Zendaya, as, well, you guessed it, Malcolm and Marie, respectively.
The film follows Malcolm, a film director, and his girlfriend Marie as they spend a turbulent evening evaluating every contour of their fraught relationship after returning home from a successful movie premiere.
Though their night starts out on a high, their tension-filled situation at home brings lingering issues to the surface and causes the couple to question their future together.
The movie was shot entirely in black-and-white and was filmed amid the COVID-19 lockdown in 2020 at the environmentally sustainable Caterpillar House on the Central Coast of California.
Are Zendaya and John David Washington dating in real life?
Though Zendaya and Washington play a couple in Malcolm & Marie, they are not romantically involved in real-life.
Due to Zendaya's starring roles on Disney Channel and HBO's Euphoria, many are familiar with key details regarding her love life, both on and offscreen.
In the past, she was rumored to have dated celebrities like Grown-ish star Trevor Jackson and NFL player Odell Beckham Jr. However, those romances were never confirmed.
Zendaya was also linked to her Spiderman: Homecoming co-star Tom Holland in the Summer of 2017. Though the two fueled romance rumors for a while, the Disney Channel alum eventually set the record straight on her relationship with Holland, telling Variety, "He's a great dude. He's literally one of my best friends."
In 2020, romance rumors surrounding the actor and her Euphoria co-star, Jacob Elordi, began to spread after they were spotted kissing in New York City. However, shortly after that, Elordi began dating model Kaia Gerber, prompting speculation that he and Zendaya had split.
As for Washington, he is currently single. Though it's unclear who the ever-so-handsome, charming, and extremely talented actor dated in the past, he revealed on an episode of The Breakfast Club in 2016 that he'd been in two relationships.
Although it's hard to believe that Washington isn't currently involved with anyone, he admitted to Charlamagne tha God that being Denzel Washington's son has made it difficult for him to pursue and maintain authentic relationships. 
"It does make it tricky, making friends, in relationships, significant others and all that," he said. "I've been in two relationships and they both faltered because of the trust thing, paranoia by nature… It might've been my own paranoia that sabotaged the relationships. They were okay in hindsight."