'Malcolm & Marie': How Zendaya Helped the Crew Earn $300,000 Each From the Netflix Movie
Zendaya is making sure that her co-workers on set are financially benefitting from her projects. For the Netflix movie Malcolm & Marie, the team enacted a "points system" that would allow crew members to get more money as the film made more money. The movie star spoke about the decision and what led her to advocate for this for the crew. Here's what she said about it.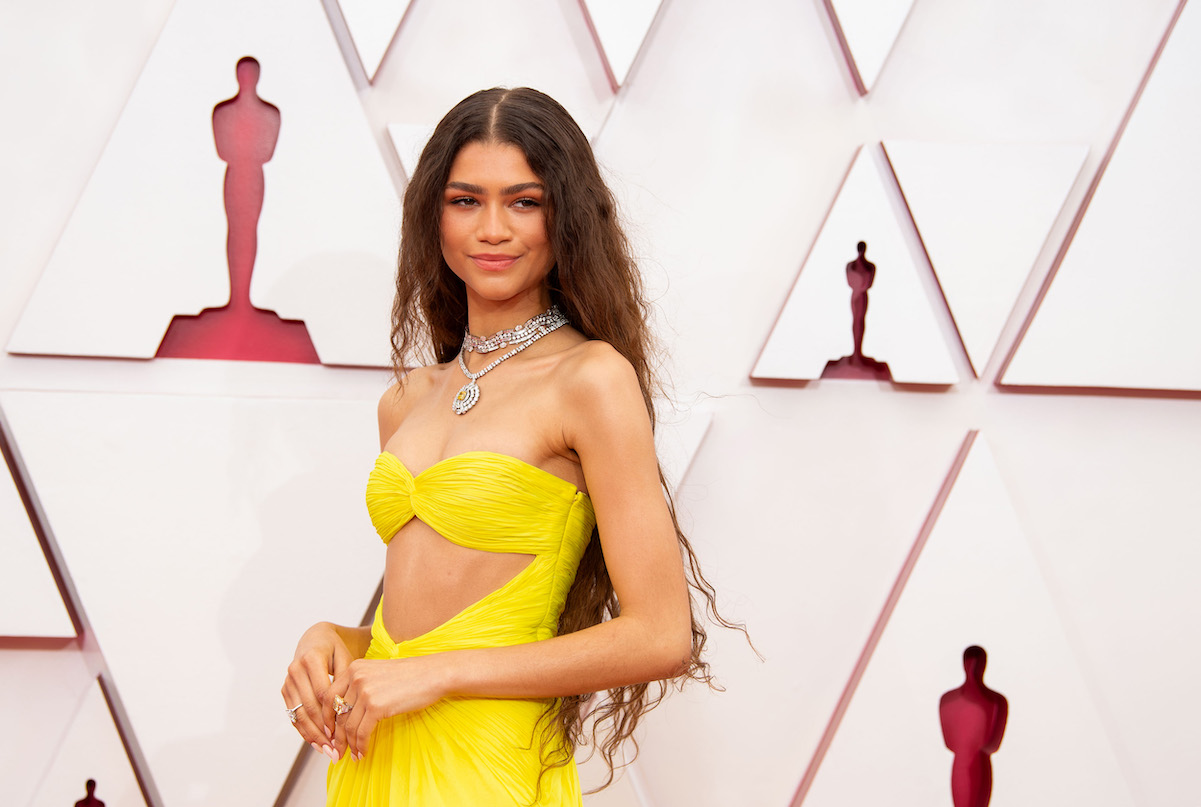 Zendaya worked with 'Euphoria' creator on 'Malcolm & Marie'
The HBO actor filmed Malcolm & Marie during the pandemic with her co-star John David Washington. Euphoria creator Sam Levinson wrote and directed Malcolm & Marie as a project for Zendaya.
The movie follows filmmaker Malcolm and model Marie on the night of Malcolm's film release. He gets in a bad mood due to a review, and the couple argues over it. Malcolm & Marie takes place in one night, in one place, and was shot in black and white film.
The titular characters were the only roles in the entire movie. Their dialogue consisted in conversations between one another for a whole night.
Zendaya made sure the crew on 'Malcolm & Marie' were paid well
Zendaya advocated for her co-workers on set while they filmed in the middle of the coronavirus pandemic. Many lost their jobs at the time.
"We got to create this financial structure where all of our crew members also got points on it, so when it sold, they made money as well, so hopefully that will be a system that can continue," Zendaya revealed on an HFPA panel for the Golden Globes. "I think it's important that we take care of our people."
Zendaya continued: "It just felt like the right thing to do. These are the people that are laying all the tracks and were with us through the whole thing — and literally putting their blood, sweat, and tears into it."
The Netflix movie sold for $30 million, per Variety.
"Typically one point equals 1%," per Today. "Everyone on the cast and crew who had points was likely handsomely rewarded for their work. So even if a crew member had just one point, that could equal $300,000 in profit for them from the sale to Netflix."
And that's only the minimum — the crew likely made more than that.
'Malcolm & Marie' came out on Netflix to mixed reviews
The movie received a mixed bag of reviews.
"At one point, during one of Malcolm's endless protestations about the state of modern filmmaking, he declares, 'Cinema doesn't need to have a f*cking message. It needs to have a heart and electricity,'" Vulture writer Angelica Jade Bastién commented. "It's a shame the creators behind Malcolm & Marie didn't realize the film has neither."
The movie's creator responded to the idea of criticism itself while promoting the movie, which is also about film criticism. Despite much hype for the Academy Awards, Malcolm & Marie was not nominated.
You can watch Malcolm & Marie on Netflix.