Are 'Malcolm in the Middle' and 'The Middle' Related?
These comedy series' were released several years apart from each other, the two even sharing a similar title. However, there are some major differences between Malcolm's life as a middle child and Frances "Frankie" Heck's life as the middle-aged mother of three children.
Are the characters from Malcolm in the Middle and The Middle related? Here's what we know about these two comedy shows.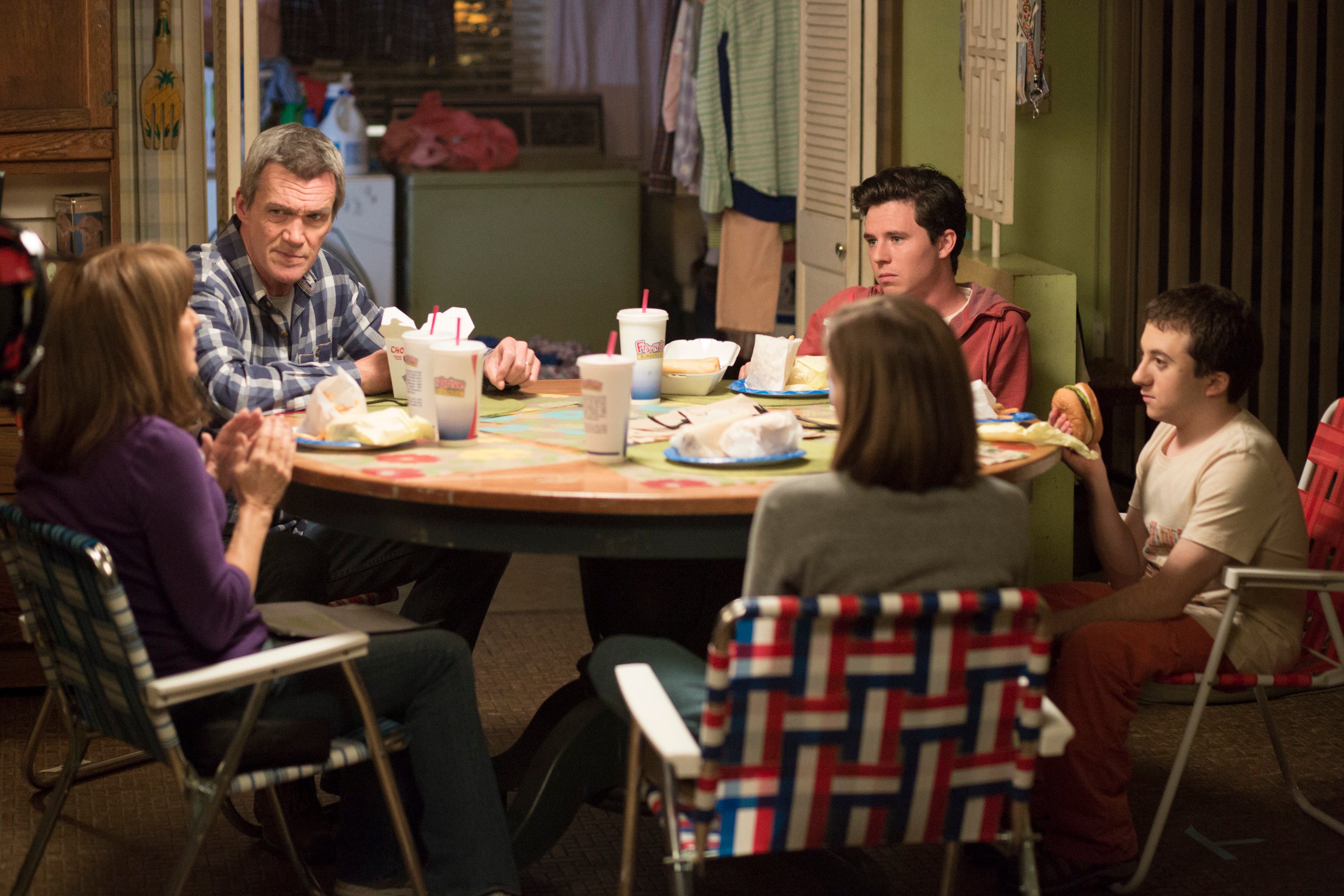 Malcolm is the middle child of his family on 'Malcolm in the Middle'
Life is unfair, especially when you're a genius trying to navigate relationships, school, and friends with a crazy family. This series followed the middle child, Malcolm, as the narrator of his life, telling the stories of his family. 
There was his eldest brother, Francis, who went from military school to Alaska to a ranch. There was his bully of an older brother, Reese, his creative yet misunderstood younger brother, Dewey. 
Eventually, his parents Hal and Lois had another child, who they named Jamie. Malcolm in the Middle premiered seven seasons before airing its final episode in 2006. However, it wouldn't be the only series that followed one dysfunctional family.
'The Middle' follows another hectic family with Patricia Heaton as Frankie Heck
A few years following the release of Malcolm in the Middle, ABC created its own series following a hectic family with a middle child and a middle-aged Midwestern woman. That's The Middle, a series that officially premiered in 2009 and ran until 2017.
This sitcom explored the challenges of raising children through the eyes of one lower-middle-class family living in Indiana. There were three children in the Heck family. That includes the intelligent youngest son Brick, the eldest son Axl, and the often-overlooked middle child Sue.
Are 'Malcolm in the Middle' and 'The Middle' related?
These shows do share some resemblances, their titles being one of the most obvious. However, the families of Malcolm in the Middle and The Middle are not linked in any way.
That hasn't stopped fans from noticing the similar character traits between Dewey and Brick — two of the younger members in each family. Although they're somewhat overshadowed by their other siblings, these two are smart.
"They both feature kids with unique and strong personalities," one fan on Quora noted. "In some ways, Dewey on Malcolm [in the Middle] and Brick on The Middle are alike —- very, very quirky, somewhat quiet kids who fly under the family's radar some but show themselves to be highly gifted."
There are a few other television shows that explore family life, including the Emmy award-winning series, Modern Family, where the Dunphy clan had three children navigating life together.
The original series, Malcolm in the Middle, is available for streaming on Hulu, while The Middle is available on HBO MAX.