Malia From 'Below Deck Med' Goes Swimming With Sharks – 'I Am a Huge Shark Advocate' (Exclusive)
Malia White from 'Below Deck Med' recently went diving with great hammerhead sharks in Bimini and reflected on the experience.
Malia White from Below Deck Mediterranean feels at home surrounded by sharks. She doesn't view them as the menacing monster from Jaws, but instead as beautiful creatures she's studied with awe and fascination for years.
White recently went diving with great hammerhead sharks in Bimini and discussed the experience with Showbiz Cheat Sheet. "I love sharks," she said. "I love diving with them. I love swimming with them. I am a huge shark advocate."
The adventure in Bimini isn't her first shark dive, but one that was on her bucket list for a while. Great hammerhead sharks can grow to 20 feet long and weigh up to 991 pounds.
"That's one of the dives I've always wanted to do in Bimini because they're so famous for it," she said. "I dove with bull sharks before. I did that in Fiji and I dove with schooling hammerheads. But I hadn't dived with great hammerheads before, so that was amazing."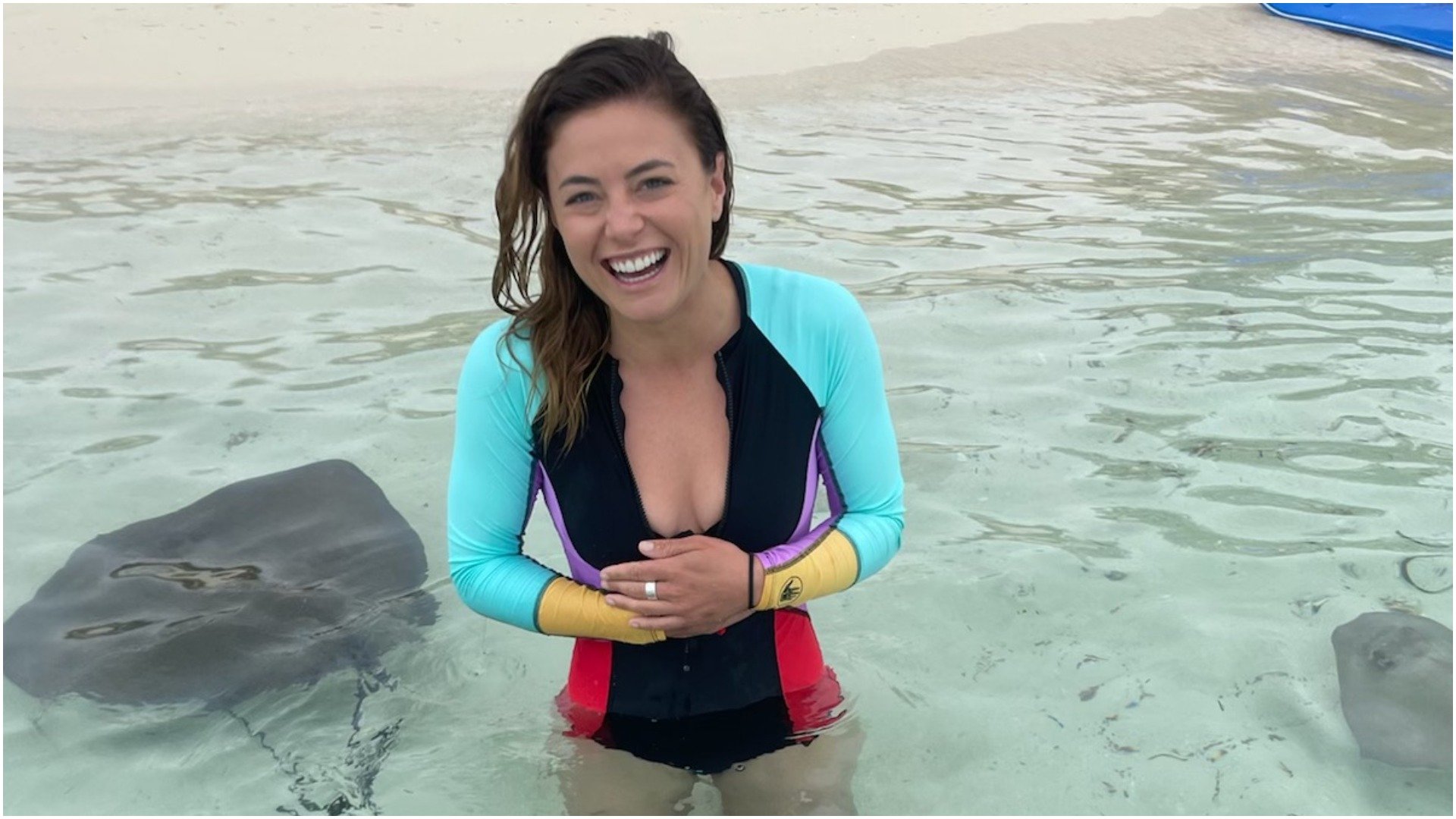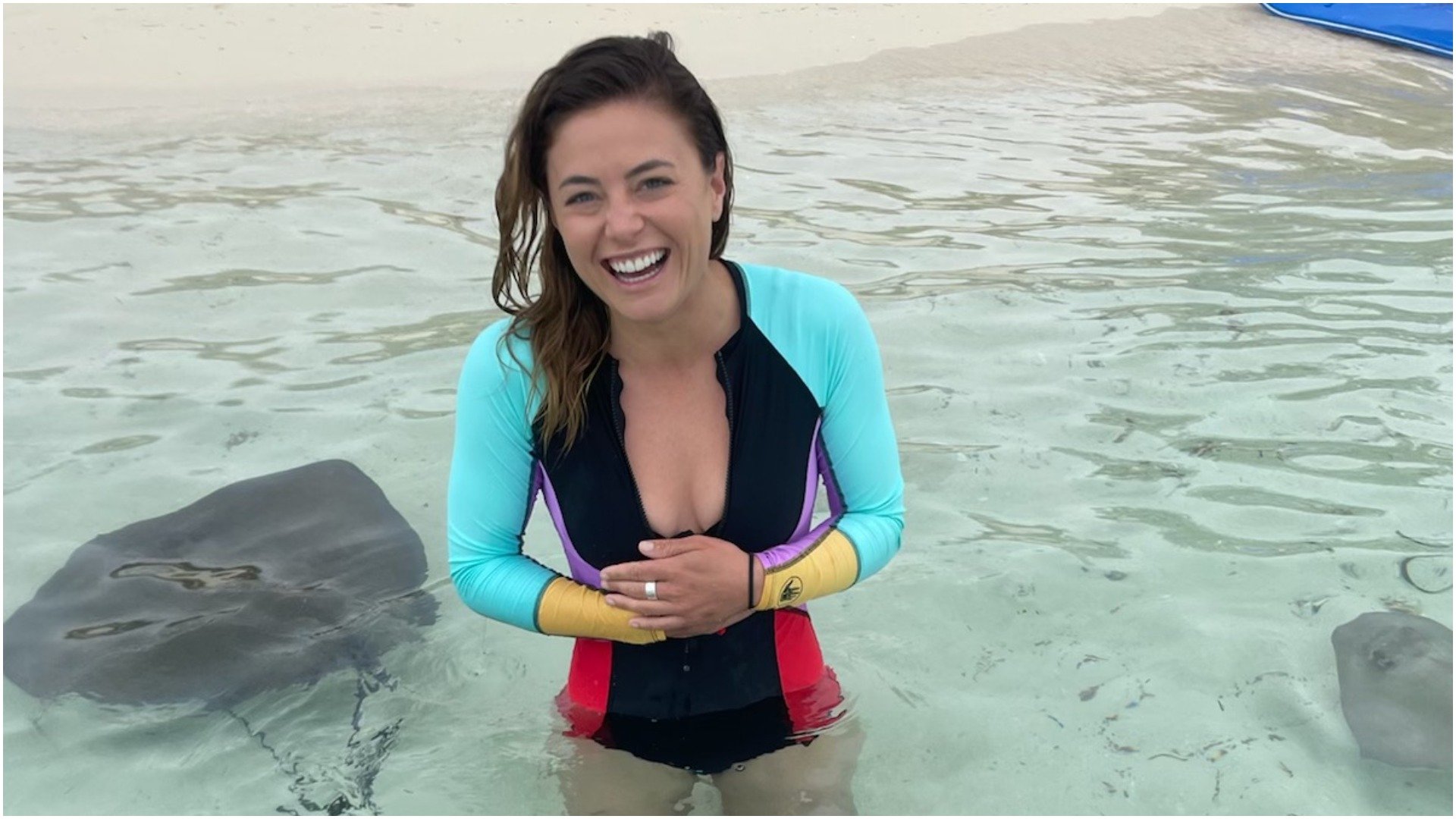 Malia's love of sharks began early in life
Her fascination with sharks began during a family trip to Hawaii. "I started scuba diving when I was like 10 or 11," she recounted. "I remember during one of our first trips to Hawaii, we saw a tiger shark and it was just so thrilling and scary, all at the same time. And then, from there, just diving and being around them and seeing them, they're beautiful creatures."
"I mean, don't get me wrong, when I'm surfing, I don't want to see them [laughs]. But when I'm diving, I'm OK," she added.
White, who filmed her recent dive was seen in the open ocean observing the animals. "Sharks exhibit some behaviors that you can tell if they're angry or they're feeding or they're hunting," she shared. "So you look out for those [behaviors]. And obviously, there are smarter times to be in the water and not smart times to be in the water with them. But I like diving with them, and I feel pretty safe."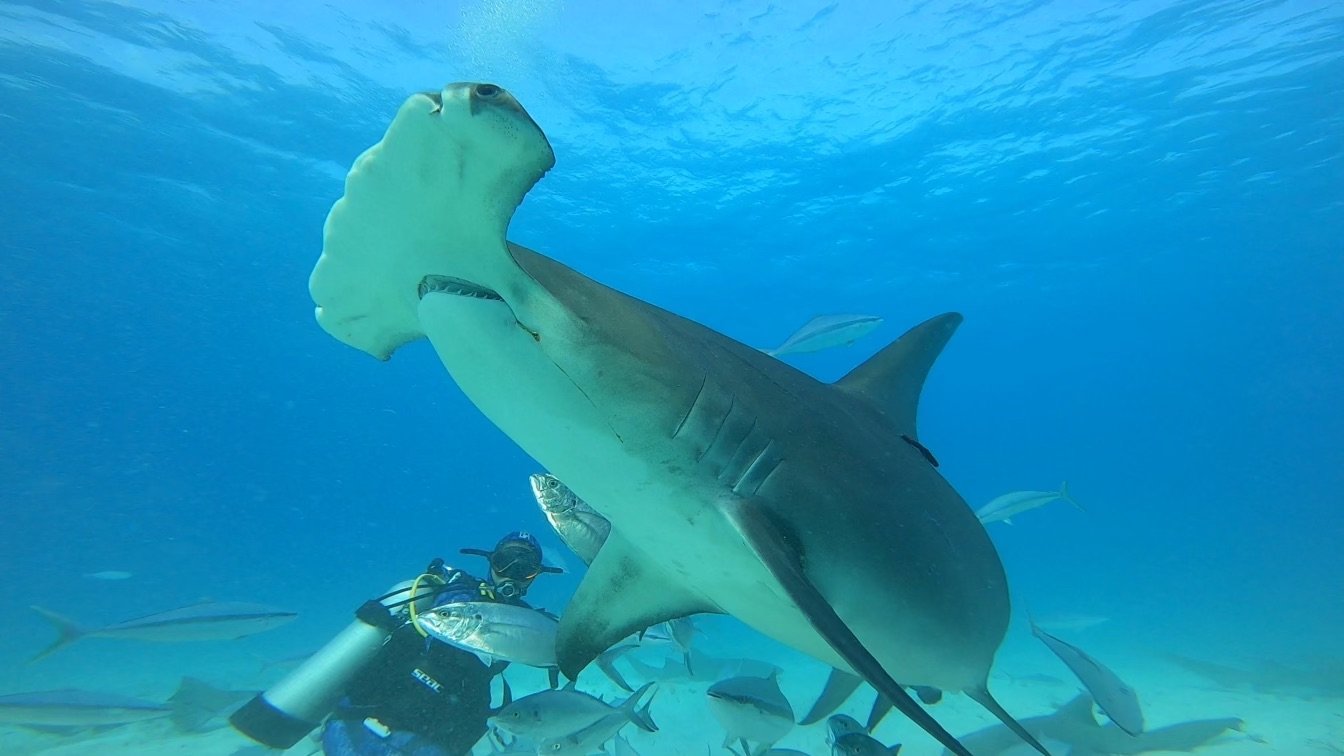 The 'Below Deck Med' bosun observed the great hammerheads for about an hour
She dove with the great hammerheads for about an hour. "Because it's so shallow, you can just sit there and watch these sharks come through," she recalled. "Had I not gotten cold, we probably would have just stayed down longer. But it was amazing."
While she understands some people have a general fear of sharks, she likens a dive to going on safari and having respect for the creatures from afar. "I think that they're misunderstood," she said about sharks. "Everyone's terrified of sharks, but they're actually just beautiful. They're so cool to watch in action and, they're an apex predator."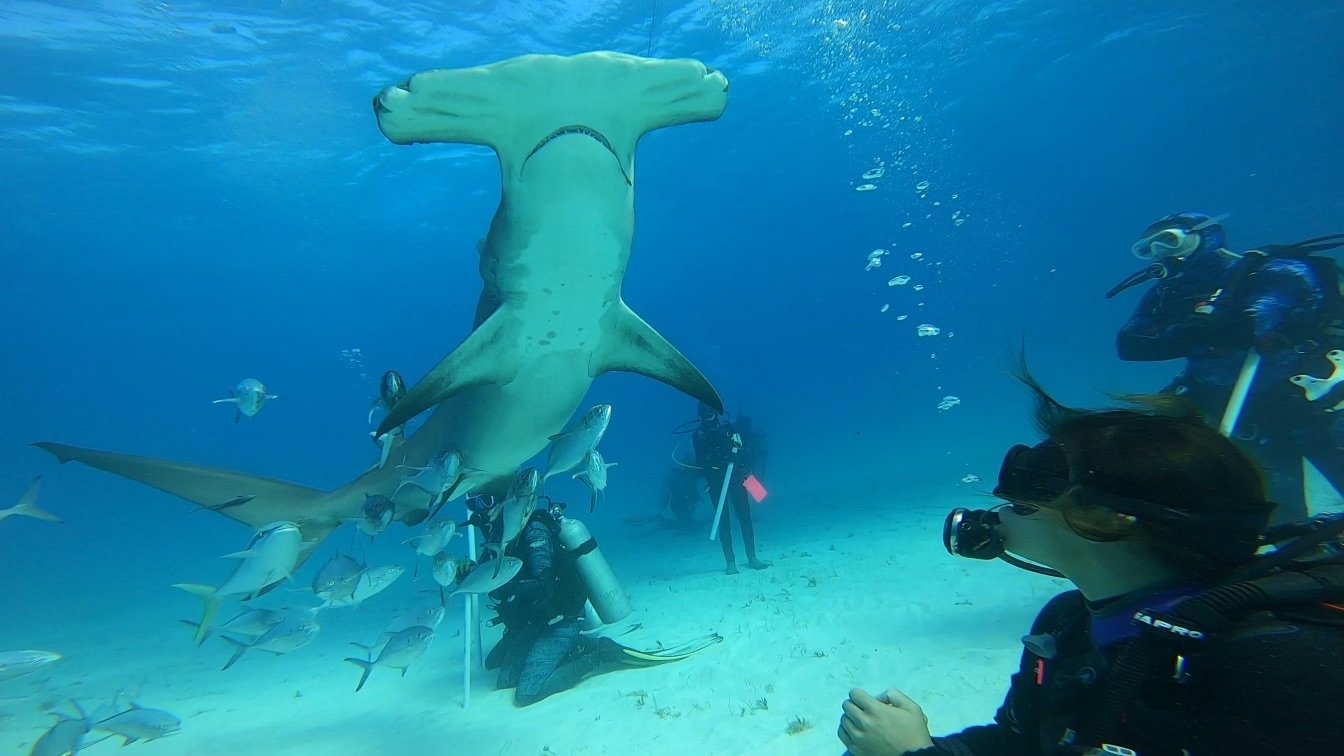 "Just like if you go on safari, everyone wants to see the lions," she remarked. "When you go diving, you want to see the sharks. They captivate you and they demand your presence. And you suddenly feel very small and they are definitely the boss here."
She took her boyfriend Jake on the dive for his birthday
Her boyfriend Jake Baker was her partner on the great hammerhead dive. "I was with Jake. It was for his birthday and I just kind of [told him], 'We're jumping into the water with a bunch of sharks!'" the Below Deck Med star laughed.
Thankfully Baker is into diving with sharks too and it wasn't his first shark dive. White took him on a previous shark dive to see bull sharks. "Oh wow, I keep taking him on shark dives [laughs]. I took him on a bull shark dive before but nothing like this," she said.
White also commented on her Instagram video about how the dive crew is seen holding large sticks. "A lot of people asked about the sticks. They're not actually for the sharks, but because there's a really strong current, it's to help you [stay in place]," she said. "And luckily, the day I was there the current wasn't very strong. So it's not actually to send the sharks off. It's a little PVC pipe."
White also loved Bimini. "And like Bimini, the whole island, that's my new favorite place ever," she said. "It's so chill. The only reason people go there is to like dive with sharks or to go fishing, and it was so cool."