Malia White From 'Below Deck Med' Officially Announces She's Dating Jake Baker
Malia White from Below Deck Mediterranean publicly acknowledged that she is dating engineer Jake Baker, who is briefly seen on the show. She was coy about the relationship but when he shared a photo in a liplock with White, they all but confirmed the relationship. But during an appearance on Watch What Happens Live with Andy Cohen she answered questions about Baker and almost got him to join her on camera … almost.
When did Malia White and Jake Baker start dating?
Host Andy Cohen put White in the hot seat, first asking her when they started dating. She joked, "I don't know what you're talking about." But she then answered who made the first move. "I think he did," she laughed.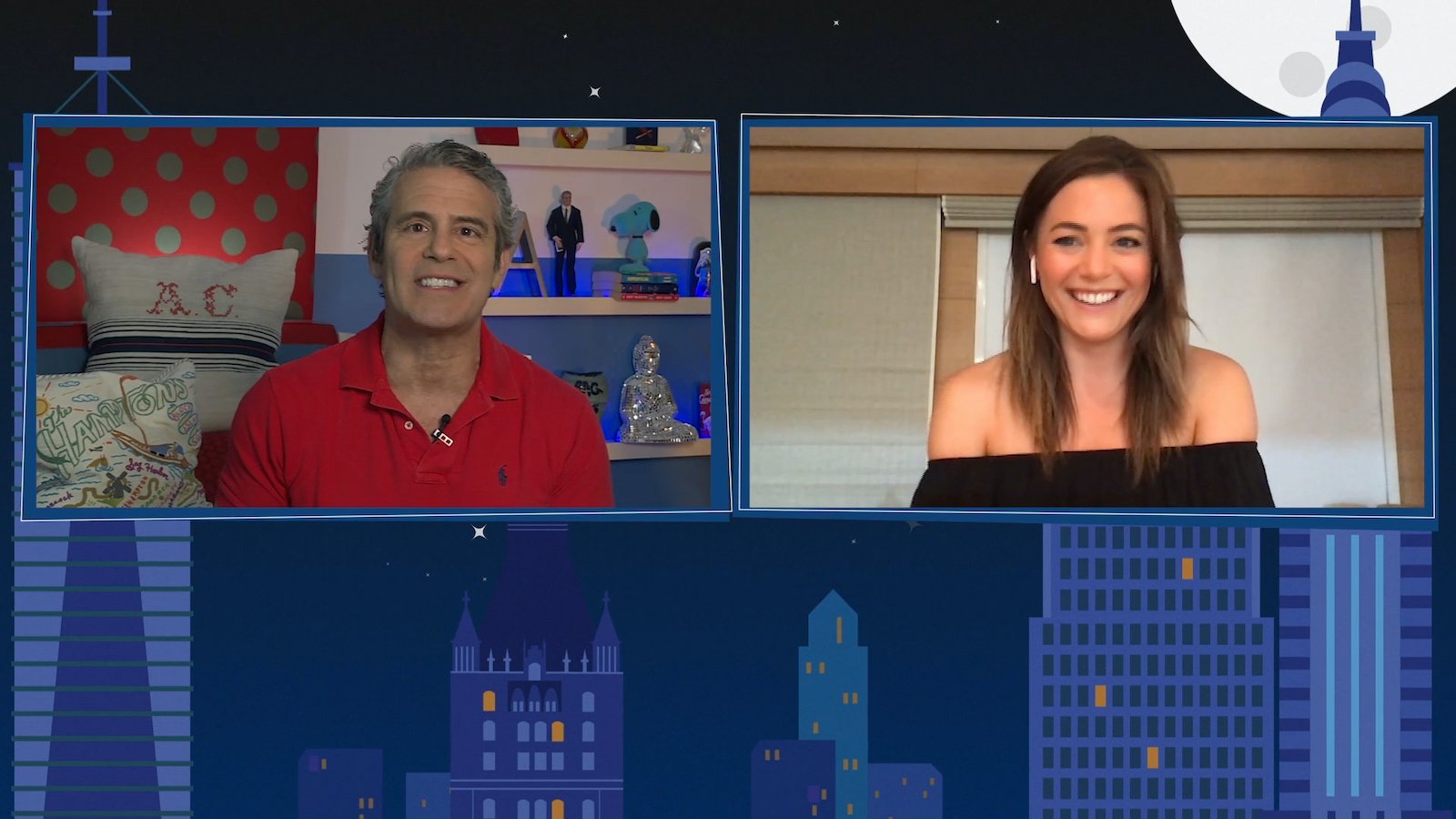 Cohen then wondered if the reason why viewers never saw them talking on camera was that they were trying to hide their relationship? "No, because it happened afterward," she said. Meanwhile, deckhand David Pascoe joined White and Cohen asked if he was jealous. Pascoe made a move on White early in the season and she quickly friend-zoned him. But both White and Pascoe said he was not jealous.
Does Malia White care what Captain Sandy thinks of her relationship?
The conversation got a little spicy when Cohen asked White if Captain Sandy Yawn approves of the relationship. "I don't care," White laughed. Yawn exploded on White during the last episode, angry that White didn't report Pascoe's injury. And while they had tension, Yawn, along with girlfriend Leah Shafer had met up with White and Baker for golf over the summer.
The comment about Yawn wasn't the only remark that got Cohen wide-eyed. He asked what is the biggest difference between Baker and her ex-boyfriend Tom Checketts. "The biggest one?" she laughed as Cohen's jaw dropped. "I'm kidding!" she added while still laughing. White also said that she and Baker are still together. In fact, he may have been off-camera and she tried to get him in the frame but he decided to stay off-camera.
Malia White and Jake Baker have been teasing their relationship for weeks
White has been playfully coy about Baker but has recently made bolder statements on social media. She shared a photo of Baker when he earned a new certification. "So proud of this guy!" she wrote along with a photo on her Instagram story. "He passed his oral exam today becoming a Y-2 Engineer." She added a hashtag and the words "smart and sexy."
White also hosted her first Instagram Live during the last episode and Baker was also in the room but not on camera. Of course, fans wanted answers during the live. A fan commented on her post. "Who are you dating now?" Another fan replied, "I suspect the person in the room with her! So curious. Engineer perhaps?!" She also giggled at someone who remained off-camera during the Instagram Live. White read one question that made her laugh, "Who is making noise?" She then looked off to the side.
Earlier she teased another photo with Baker. She posted a photo looking cozy with someone (Baker) but his face was not in the frame. "When I'm in charge of taking the selfie but my arms aren't long enough," White shared in an Instagram story.