Malia White From 'Below Deck Med' Reveals That Fires Are the Most Common Threat to Superyachts
Malia White from 'Below Deck Med' said fires are probably the most common threat to yachts, especially smaller vessels that are made mainly out of fiberglass.
Hearing a fire alarm on a superyacht likely strikes a massive amount of anxiety for the crew as Malia White from Below Deck Mediterranean recently revealed that fires are the most common dangers facing superyachts.
She recounted some pretty intense stories of dangers in yachting, including crashes. But White said fires, aboard smaller vessels, can rip through and completely destroy a yacht rather quickly.
'Fires are the biggest threat we face on superyachts' Malia White shares
"Fires are common," White said on her Total Ship Show podcast. "Well, I don't want to say common. None of these things are common as in you should be terrified. But common as in … yeah fires are probably the biggest threat that we face on yachts."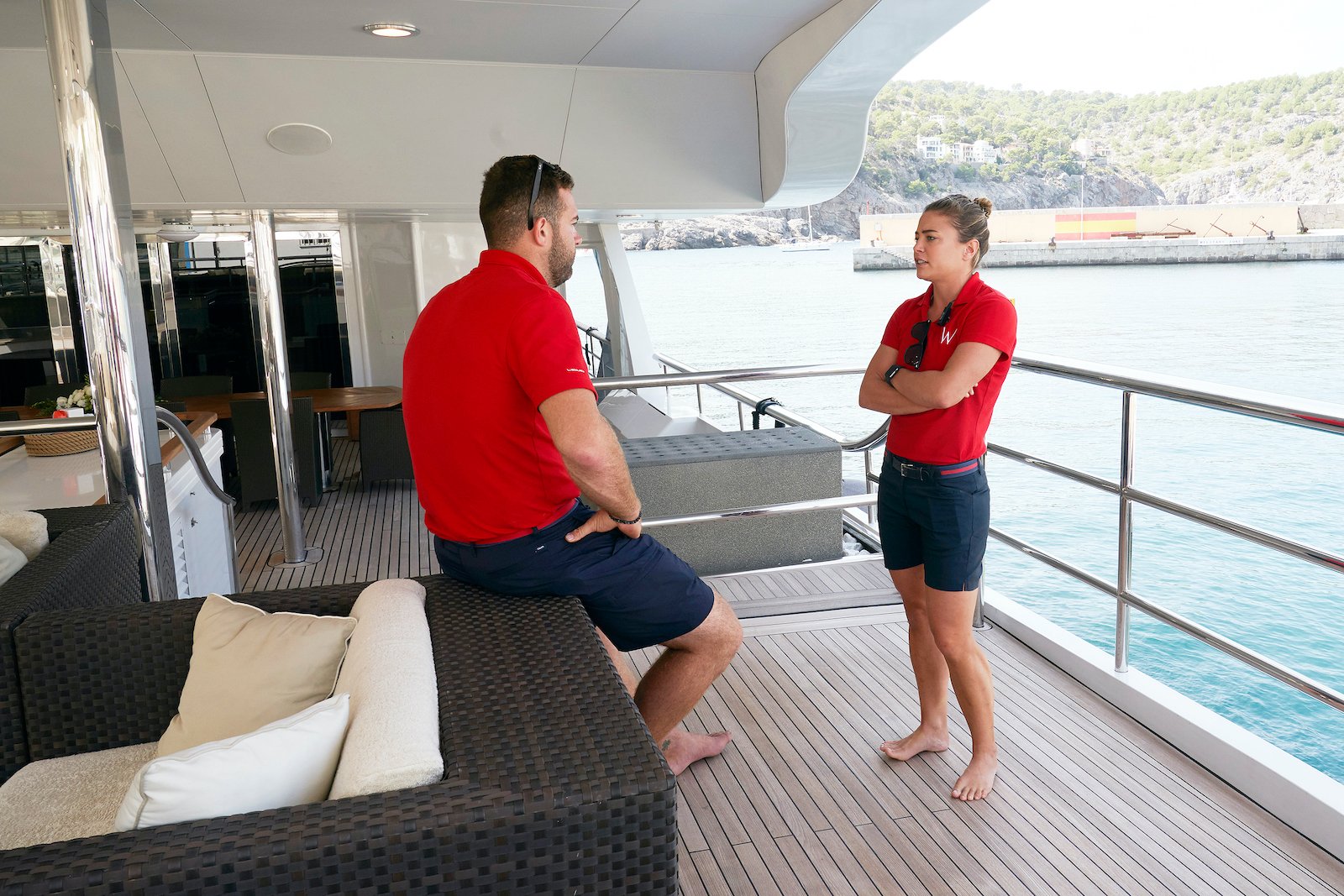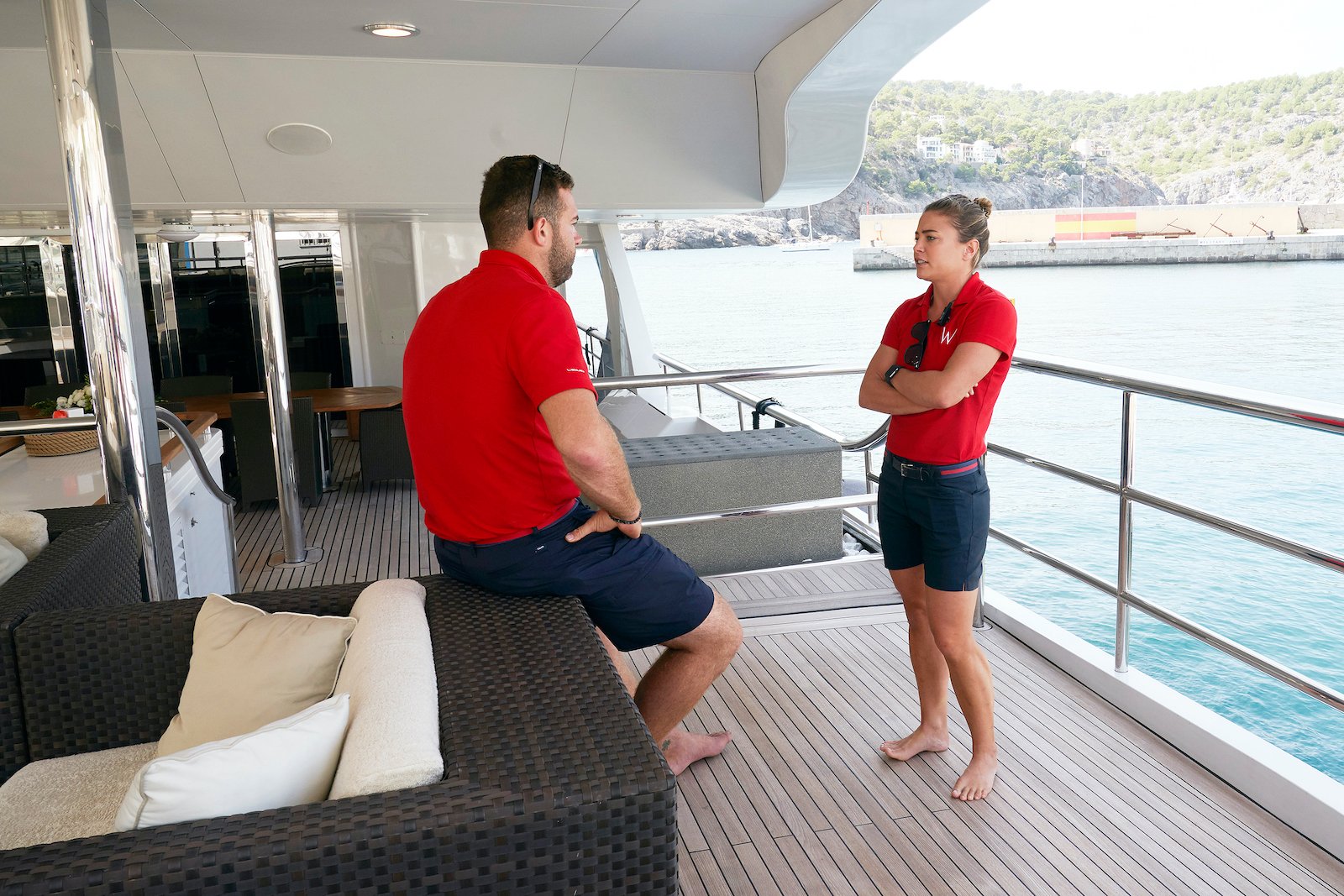 "A lot of fires start in shipyards where I've heard of fires getting started in the shipyard because someone left a little heater on because they were doing like a project on deck or something like a contractor," the Below Deck bosun continued. "And it just kind of melts plastic and one little spark from there. You know, a lot of the smaller boats, not so much the bigger boats, but a lot of the smaller ones are fiberglass. So the steel holes and things are going to burn a lot slower."
"My friend was on a boat," White added. "And she said by the time the fire alarm went off and they realized that there was a problem, she said in under five minutes, the entire boat was up in flames. Like that's insane. And they had full guests, full crew. They all had to abandon into the tender and release life rafts."
'Below Deck' boats dealt with fires in the past
Fires occurred on Below Deck in the past. The kitchen fire caused by a greasy oven on Below Deck Season 3 resulted in chef Leon Walker's dismissal. But also the threat of fire caused Captain Sandy Yawn to have a pretty strong reaction when flames from birthday candles sounded the fire alarm.
"I've witnessed in my career probably ten fires," she told Decider. "I was at a marina, it was 5:30 in the morning, I woke up, there was a fire on a boat next to me. It caught the boat next to it, and four boats in Barcelona caught on fire. The chief stew's job is to go make sure every person is awake. So we all have a position if there is a fire alarm."
She added, "No one responded how we should have responded. In the future, I am going to make sure that I spend more time with the crew and cover 'no fireworks.' There are candles that look like they have flames, but they don't, so we don't light things on fire on boats, we don't do that. It's the law. Insurance companies will not insure us. That goes through your mind. So yes I did overreact, and secondly, it was not okay."
These superyacht fires made headlines
Last year 75-meter sailing yacht Phocea, sank after it caught fire during high winds, via Boat International. The crew managed to contain the fire but the damage to the hull caused the superyacht to sink. Fire also broke out on Lady MM in 2020. A photo showed the entire top of the boat engulfed in flames.
Singer Marc Anthony's yacht Andiamo caught fire after a stew a lit candle sitting high atop a wooden dresser directly underneath curtains in a guest stateroom. The stew and guest left the room and minutes later smoke was pouring out of the room into the saloon.