'Malignant': James Wan's New Horror Dubbed Scariest of Year by Fans
James Wan is the darling of horror movie fans everywhere. The Australian director is the co-creator of the Saw and Insidious franchises and the sole creator of The Conjuring universe. His work has garnered him both critical and commercial success, making him the 20th highest-grossing director of all time.
Wan's latest work, Malignant, was released in theaters this past Friday. The horror-thriller has viewers around the world freaking out about how terrifying it is.
What is 'Malignant' about?
Malignant stars Annabelle Wallis as Madison Mitchell, a pregnant woman living in Seattle with her husband.
"People know me as the ghostly, supernatural guy in recent years," Wan told IGN. "Part of the reason why I made Malignant was to really break that expectation. 'Oh, you think this is what you're getting from James Wan?' No, you're getting this instead."
The story begins with a team of psychiatrists at a research hospital as they treat a patient. One night, the head doctor begins to turn violent, and things escalate. After 28 years, Mitchell begins to have terrifying visions of people being killed. She soon realizes that everything isn't what she believes.
"It's my take on that particular '80s trope of storytelling where a victim starts seeing through the vision of a killer," the Atomic Monster Productions founder told Total Film. "There was a period where there were a lot of movies like that, and I'm a big fan of that particular sub-genre. Movies like The Eyes of Laura Mars. I wanted to do my own version, crossed with my love of [Brian] De Palma and [Dario] Argento and [Mario] Bava."
Fans called James Wan's film the scariest of the year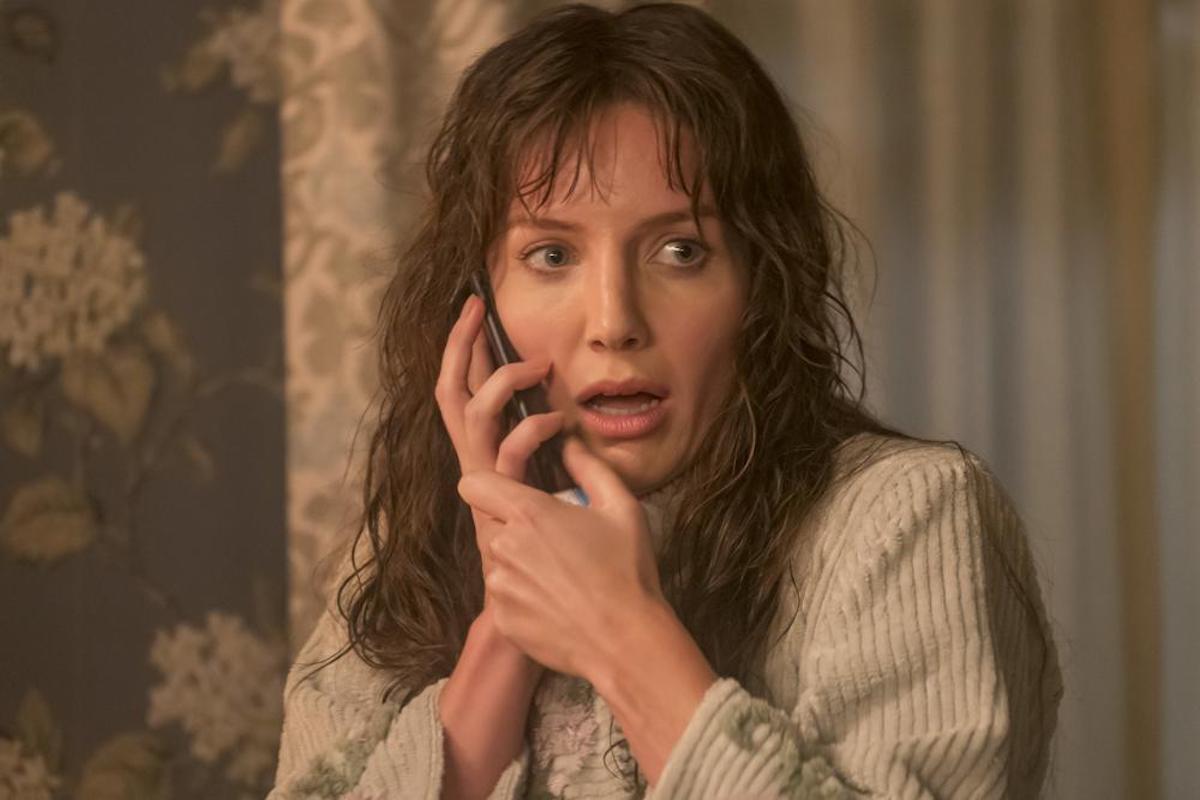 Upon its release, Malignant received mixed reviews by critics. Some have called it brilliant, while others said it falls flat. However, fans of the film took Twitter by storm to announce that the movie is the scariest one they have seen all year.
The Independent reported that one Twitter user tweeted, "Horror film fans, James Wan has done it again with #Malignant. One of the scariest films I've seen this year, and there's a killer twist at the end that I didn't see coming."
Another user tweeted, "Third act of Malignant is one of the raddest things I've seen on a big screen for a while."
Where can you watch 'Malignant'?
With all of the hype surrounding Malignant, it is definitely worth a watch. If you are a fan of sitting in the dark with a bunch of others, you can go to the theaters and check it out. However, If you're more of a sit on the couch with a bowl of popcorn kind of person, you're in luck. Malignant will be streaming on HBO Max for the rest of the month.
RELATED: 'Salem's Lot': Stephen King's Vampire Horror Getting First Film Adaption