Mama June Reveals She Spent 'Over A Million Dollars' on Her and Boyfriend Geno's Cocaine Habit
Mama June Shannon is opening up about her addiction to cocaine. In a new interview with Andy Cohen, the Mama June: Family Crisis star got candid about her journey to sobriety, sharing that she and her boyfriend had a very expensive drug habit before she got clean.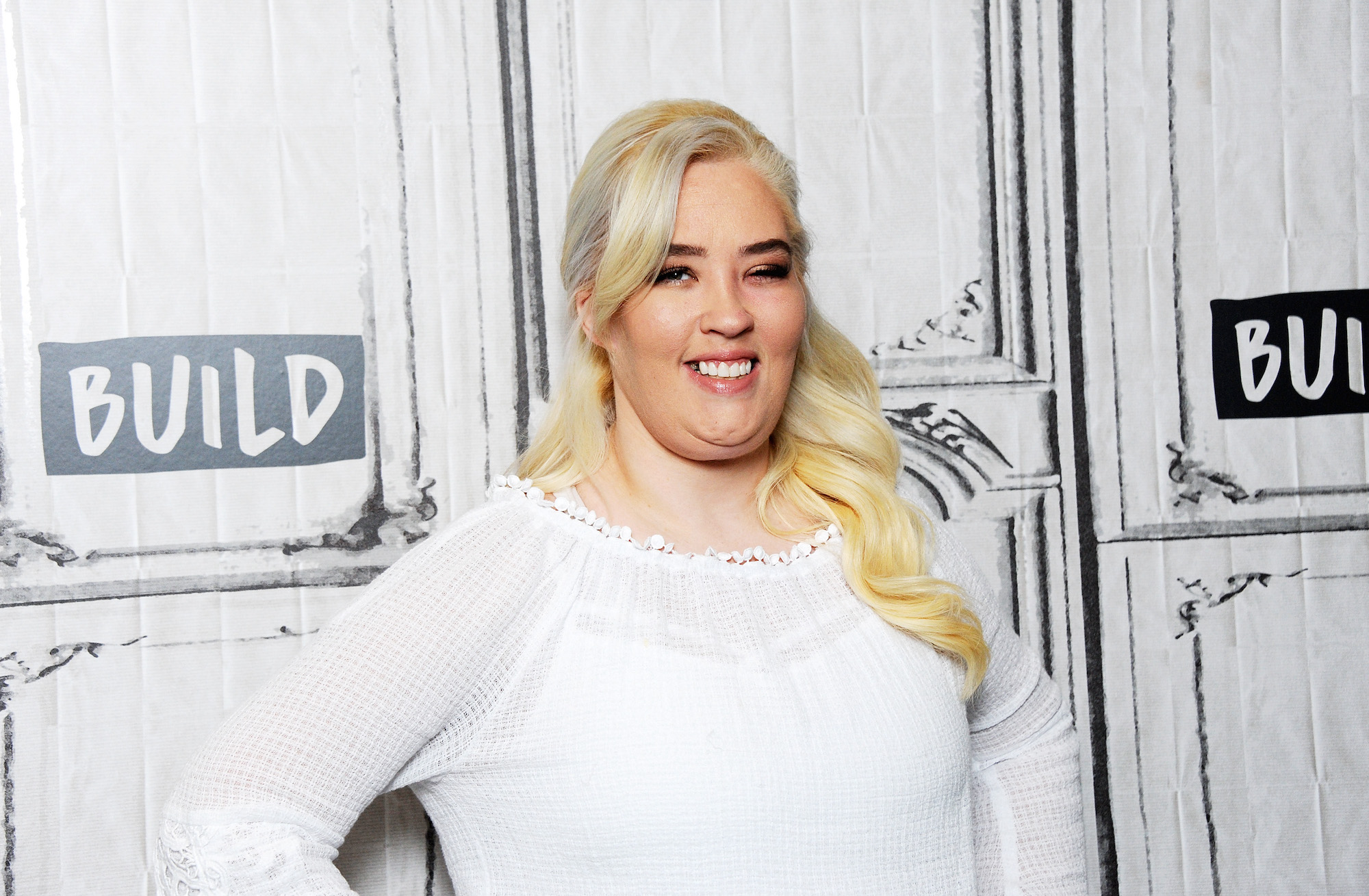 Mama June admits to spending '$3,500 to $4,000 a day' on cocaine
On the April 29 episode of E!'s For Real: The Story of Reality TV, host Andy Cohen virtually sat down with Mama June and reflected on her life over the last decade.
Not only did they discuss her reality television career, but Cohen and Shannon also touched upon her and boyfriend Eugene "Geno" Edward Doak's very public drug addiction, which has caused rife and drama in her family.
"It's not [Geno's] fault that I had my addiction," the Here Comes Honey Boo Boo star explained. "I believe that during our addiction, both of us what I call our crazy state of mind and sometimes you got to love people through their addiction. He loved me through my addiction, and I've loved him through his addiction." 
In the We tv series Mama June: Road to Redemption, Shannon's long path to recovery and her attempts to win back her daughters' trust are well documented.
Fans have watched as Mama June has battled to stay clean. She was even arrested on drug charges back in March 2019.
While speaking with Cohen, the Toddler & Tiaras alum revealed that her drug addiction had gotten to a point where she was spending thousands of dollars daily to feed her and Doak's cocaine habit.
"It's kind of crazy when you think about the dollar amount," Mama June admitted. "In a year, we probably spent over a million dollars because our habit was $3,500 to $4,000 a day."
Mama June has been clean for several months
While battling her drug addiction, Mama June sold most of her belongings — including her Georgia home and jewelry — to pay drug dealers.
Now that she's seven months clean, the reality star understands just how serious her drug addiction was.
"Addiction is real, guys. I'm a real person, I have real issues and that's what I share with people," Mama June told Cohen. "I say that I'm a recovering addict. I know I had a problem but it's hard for me to say I'm still an addict because I'm not doing those things anymore." 
As for whether Mama June regrets battling her drug addiction in the public eye, she's made it a point not to dwell on the past.
"If you start regretting what you've done, then you shouldn't have done that sh*t in the first place," she told Cohen.
Mama June later revealed that she isn't looking to leave the reality TV spotlight anytime soon, sharing, "If I can make it through the crazy rollercoasters in life being in front [of] the camera, anyone can do it in this crazy thing called life."